If you are a Pakistani citizen who wishes to travel to Zimbabwe, you will be delighted to know that you no longer have to go to the Zimbabwean embassy to get your visa. You can apply for this visa online with the help of the services provided by iVisa. The entire process is online, and you will be done with it in a maximum of 20 minutes.
Through this whole article, we will show you more details about the process so you can apply successfully.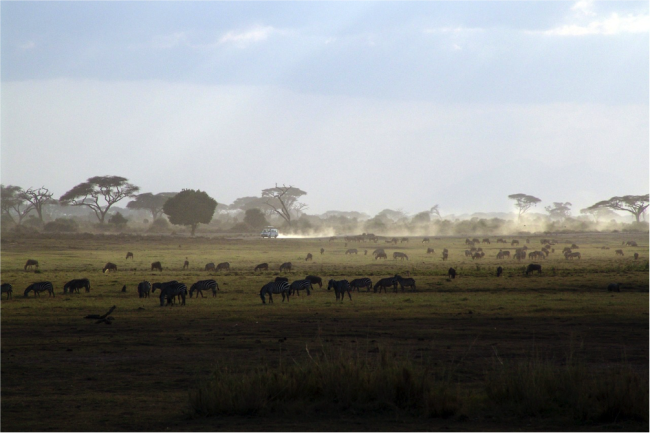 Frequently Asked Questions (FAQs)
I have a Pakistani passport, do I need a visa to enter Zimbabwe?
Pakistan is one of the countries that require a visa to enter Zimbabwe. The good news is that you can get this visa online.
What is a Zimbabwe e-Visa?
This is an official document that enables foreign nationals to apply for their Zimbabwe visa online, so the don't have to go to an Embassy.
How long can Pakistani citizens stay in Zimbabwe with this e-Visa?
They can stay for 90 days in Total in the country for tourism purposes only.
What are the requirements to get a Zimbabwe e-Visa?
Just like when you go to the Zimbabwean embassy in Pakistan, you need to meet a few requirements. However, the difference is that the online version of obtaining a visa is not very demanding, and it is almost effortless. First of all, you will need the following documents:
A passport – chances are that you already have a passport, and if you do, make sure that it is valid and will keep its validity the entire time you will be in Zimbabwe.
A digital scan of your passport – what really matters is the information page, but you need to scan the entire document.
A recent digital photo of yourself
A credit/debit card or a Paypal account – when you apply for the visa, you are required to make the payment.
Address in Zimbabwe – many people get confused about this part, but all you need is a letter from a host or a hotel confirmation from Zimbabwe.
A copy of the previous visa – this requirement is applicable only to people who have already been in Zimbabwe before.
Once you have all of that together, you can fill in the application. It will not take long, especially that you have everything at hand, and in case you need some help, iVisa puts a 24/7 support service at your disposal.
How long is this e-Visa is valid for?
The date of expiring will be 90 days after issued, so keep in mind that this is the amount of time you have to plan your trip to Zimbabwe.
What are the processing time and prices for Pakistani Citizens?
One of the things Pakistani travelers concern themselves with is the cost of the visa and how long they have to wait for its release. It is a valid concern, but rest assured that everything is designed to satisfy you. There are three available processing times:
Standard – if you choose the standard processing time, your visa will be ready within 6 Business Days. It is the most commonly used option, mostly because it is the cheapest. The visa itself is free, but you are required to pay a service fee. In this case, the fee is USD 76.49.

Rush – this option guarantees that you will receive the visa within five 4 Business Days, but you have to pay USD 76.49 for it.

Super Rush – last but not least, the Super Rush processing time is meant to satisfy the needs of travelers who are in a rush. Your application will be processed 2 Business Days, but the price for it is USD 124.99.
Apart from the service fee charged by iVisa, you are also required to pay the stamping fee when you arrive in Zimbabwe. That is 45$.
How long does it take to apply for this Zimbabwe e-Viza?
You'll need no more than 20 minutes or less if you're skillful with they keyboard. But remember that you should always check the information, and we'll explain to you why later.
How is the process to obtain this e-Viza if I'm from Pakistan?
Hopefully, you can see how simple and brilliant the entire process is. You do not have to go anywhere, and you are not required to send your passport to the Zimbabwean embassy in Pakistan. Also, you will save time, energy, and money.
The process has just two steps to complete:
The first step consists of filling in your basic information properly, according to all the requirements you have.

The second step is to proceed with a personal questionnaire and upload the documents from above.
Please, keep in mind that with the second step you should check the spelling twice, it's very important. After your visa is issued there's no way to change the information, so better to take a look before applying.
How many times can I enter Zimbabwe with this e-Visa?
Your Zimbabwe e-Visa has Single Entry, so you can only enter once.
Do I have to enter Zimbabwe on the exact arrival date as on my e-Visa application?
No, it's not necessary while the validity period of your e-Visa begins on the planned date that you have for your arrival. In that case, you'll only be required to enter this country before the possible expiration date.
How do I know if my e-Visa is ready?
We will always let you know about the whole process with this e-Visa. But for that, you have to give us a proper valid e-mail since we will give you this info through that.
Do I need a Yellow Fever Vaccination certificate?
No, you don't. Pakistan is not one of the countries with the risk of Yellow Fever. However, if you've been in any of the countries with that risk, you'll probably need it. You can check that here
iVisa will make sure that you will receive the document via email as soon as your application gets processed so that you can use that time to plan everything else. As for the visa, let iVisa worry about that.
Is it safe to use iVisa to get my Zimbabwe e-Visa?
Yes, it is. We have a skillful team that has been providing official e-Visas for more than 6 years, so you can trust that our service is totally professional and works hard so you won't get any information leaked or any difficulty to get your visa. You can check our reviews proving this in this link.
Where can I read more about Zimbabwe and its e-Visas?
You can find more information about Zimbabwe and also its visas in this useful link. Or in case you prefer something more personal, you can contact our customer service center.
As you can see, iVisa makes the visa process easier than you think. It has a 9.5 'Excellent' rating from thousands of reviewers on Trustpilot. You can have your Zimbabwe e-Visa just as fas tas many of our clients do by applying through iVisa. Visit our website today!