Tourists who would like to go to Zimbabwe should know that instead of going to the Zimbabwean embassy and apply for a tourist visa, they can just apply for one online. The service is provided by iVisa, and the entire process is online. Unfortunately, not everyone can apply. Not all nationalities enjoy this opportunity, so make sure that you check your eligibility before thinking of applying.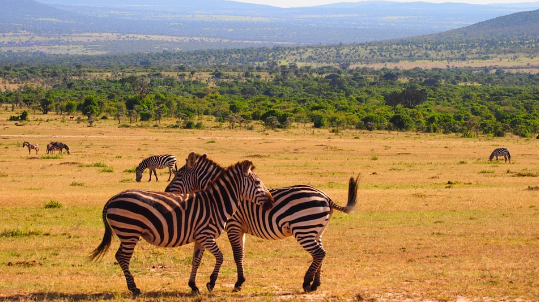 If you are eligible for the Zimbabwe evisa, then there are a few things you should know just so that you have all the information. A lot of people do not know if the process provided by iVisa means obtaining a Zimbabwe visa on arrival or an arrival letter. The thing is that the document you will receive is a visa, but you will need to pay a stamping fee on arrival. It is natural to have such concerns, and it is best if you are informed before making the trip.
You do not need much
Another concern is the required documents for the application. Lucky for you, you do not need much, and what you need is nothing out of the ordinary or difficult to acquire. All you need is a valid passport, a digital scan of your passport, a digital photo of yourself, a means of payment (credit/debit card or Paypal account,) an address in Zimbabwe (a letter from your host or a hotel confirmation letter,) and if you have ever been to Zimbabwe before, you also need a copy of your previous visa. You can probably put together these documents in a few minutes.
Prices
You will be happy to learn that the Zimbabwe evisa is free. However, you will be required to pay a service fee, which is established according to what processing time you choose. You can choose from Standard, Rush, and Super Rush processing time, which means you have to pay 20$, 60$ and 80$ respectively. As for the waiting time, your visa will be ready within 10 business days, five, and three business days respectively.
Additional Information
You can apply for the Zimbabwe evisa for four reasons: tourism purposes, business purposes, if you must attend a conference, or you are just passing by (transit.) The document is valid for 90 days starting from the date you specify in your application, and it provides a double entry, which means you can go to Zimbabwe twice in that time frame.
Although you can apply approximately 11-12 days before your arrival date, the recommended course of action is to apply at least 2 weeks before you plan on leaving. That is because delays can happen, and you do not want to experience any inconveniences. The visa will be sent to you via email, and you have to print it as proof of payment. Once you arrive in Zimbabwe, you are required to pay the stamping fee of 45$.
As you can see, the process provided by iVisa seems easier than going to the Zimbabwean consulate. You do not have to go anywhere, you are not required to send off your passport, it is cheap, and you can even do it on your lunch break at work.