Zimbabwe is one of the countries that can provide online visas for the citizens of certain countries, so if you are planning to apply for a Zimbabwe e-visa, the first thing you need to do is check the iVisa website and see if you are eligible for the document. All you have to do is select your nationality, Zimbabwe as a destination, and you will get the information in no time.
As for the rest of the information, we will give you all the details needed in this post.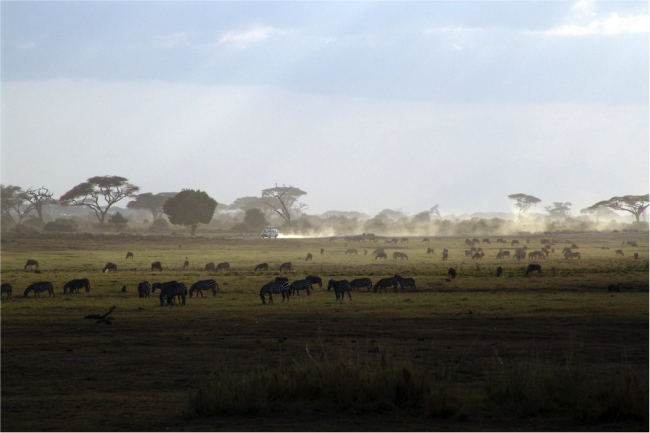 Frequently Asked Questions (FAQs)
Can I apply for a Zimbabwe e-Visa with iVisa?
For all of you who are eligible to receive a Zimbabwe evisa, you are in for a treat. If a while back you had to go to an embassy and apply for a visa, now you can enjoy the services provided by iVisa and apply for the document online. There is no hassle, you do not need much, and you do not even have to get out of the house.
What documents do I need to apply?
When submitting an application, you need to have a few documents at hand. It is nothing out of the ordinary, and chances are that you already have them. So here is what you need:
A valid passport – make sure that the passport you have is valid and does not expire all the while you are in Zimbabwe. Otherwise, you will spend quite some time at your country's embassy in Zimbabwe. Nobody wants that.

A digital copy of your passport – the most important part is the information page, but you can scan the whole thing.

A digital photo of yourself – if you have the possibility, make sure that the picture is as recent as possible. The point is that there must not be significant differences between the applicant and the image.

Means of payment – when you apply for the visa, you need to make the payment online. You can use a credit or debit card, and if you have a Paypal account, you can use that as well.

A valid address in Zimbabwe – many people believe that an address in Zimbabwe is difficult to present, but it is easier than you think. All you need is a hotel confirmation or a letter from a host.

A copy of your previous Zimbabwean visa – this is optional and applies to people who have visited Zimbabwe before. If you have never been there, this requirement does not apply to you. After you gather all the documents, all that is left for you to do is complete the application form. It is effortless, and if you need help, there is a 24/7 assistance service that can help you. The entire process should not last more than 20 minutes.
Do you want to have a simpler checklist? Then this is all you need to check quickly before applying:
Applicant Photo

Passport Personal Details Scan

Last Page of Passport (if applicable)

Proof of Accommodation

Proof of Residence

Invitation Letter

Cover Letter (if applicable)
Is there any vaccination requirement needed?
You have to check if you must take a Yellow Fever Vaccination certificate with you, and that's only available in this link
What about the processing time and cost?
While obtaining a visa from a consulate takes time, acquiring one online is faster than you ever thought possible. The maximum period you have to wait is 6 Business Days, but that is for the Standard Processing time. There are two other available processing times: the Rush, and the Super Rush. The first means that you will get the document in less time, while the latter clearly is the fastest.
As for the costs, you should know that the visa itself is free. All you have to pay is the service fee, which is not much. It depends on the processing time you select. To give you a simpler way to calculate, here are the options:
Standard - You can get yor eVisa in only 6 Business Days for only USD 55.00. It's the most affordable yet comfortable option.

Rush - By choosing this service you'll have your visa in 4 Business Days, but paying a little bit more in this case, which is USD 95.00.

Super Rush - This is the most expensive option of the three, but you'll have your visa as soon as possible. And by soon we mean you'll have to wait only 2 Business Days, that's the reason why it costs USD 115.00.
How can I apply for a Zimbabwe e-Visa?
This process is easier than you think. The only thing you have to do is to apply online at iVisa. Once you complete your online form, which should not take more than 15 minutes, you just wait for your e-Visa to arrive in your email inbox.
This application consists of only three steps:
The first step is made for you to fill in your general information. You also have to choose here the processing time from the options mentioned before.
The second step will ask you to revise all the info from step one.
The last step will ask you to make the payment and end up the entire process.
Click here to start your online application. After you finish, you submit your form and wait for your visa to arrive. In case you need assistance to fill your application, iVisa counts with a fantastic support service that you can call 24/7 from anywhere.
Is it safe to use iVisa to get my Zimbabwe e-Visa?
Yes, of course it is. We count with a professional team that has been working with e-Visas for a long time. And on the contrary to what many people believe (online information getting leaked), we always make sure that your information is saved. You actually prove that by checking what thousands of customers say about us on this page.
Is there a place to read more about it?
Yes, there are. You can read more about Zimbabwe and its e-Visas, or even other FAQs that you could need in this page. But you can also contact our customer center in this page if you prefer something more personal for you.
As you can see, the Zimbabwe visa rules are nothing extraordinary. With due diligence, you can finish them in no time. Just make sure that you check all the Zimbabwe e-Visa requirements before you apply. With that, your online application process will go a lot more smoothly.