With a population of 1.3 billion, China has more people than any other country on Earth. About a third of the population lives in cities. The rest of the people live in the countryside. Arts and crafts have a long history in China. Thousands of years ago the Chinese were some of the first people to use silk, jade, bronze, wood, and paper to make art. The artistic writing called calligraphy was invented in China.
Much of China's modern beliefs and philosophies are based on the teachings of a government official who lived nearly 3,000 years ago. Kongfuzi, also known as Confucius, taught people the value of such things as morality, kindness, and education.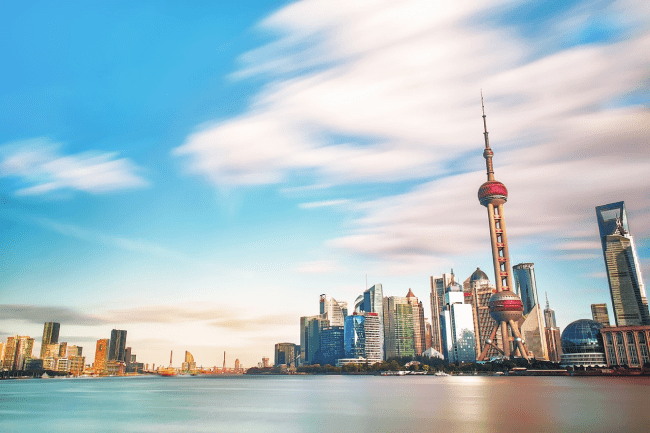 There is so much that China offers that it's no surprise that those from Japan enjoy traveling there and embracing their culture. The Coronavirus has prevented travel for a period of time but with countries reopening the option is now available.
iVisa.com offers assistance to ease all travel needs. Continue reading to see how citizens of Japan can enter China during Coronavirus
Frequently Asked Questions
What are the qualifications of the China 14 day quarantine requirement?
As you know, China has been one of the nations that have suffered the most from COVID-19. Its Government has officially implemented the Health Declaration to take care of the health of its citizens and tourists.
You must have this document before entering the country, as you will be denied boarding your departure plane without it
This document is available through an online form that you can easily get on iVisa.com's website. The Health Declaration works as an essential item that verifies that you'll follow all the legal requirements needed to avoid the COVID-19.
It's how citizens of Japan can enter China during Coronavirus!
What do I need to apply?
Not much!
You need a valid copy of your passport.
You also need a valid email address.
The last thing you should have is a valid payment option. You can use a debit/credit card.
That's really how citizens of Japan can enter China during Coronavirus!
Do I need to take a PCR COVID-19 Test before traveling to China?
COVID test prior to arrival: Two PCR tests taken within 48 hours before you travel. At least one of the tests must be taken within 12 hours of departure.

COVID after the arrival: Test on arrival, during, and after quarantine is required for all travelers.
Is there a quarantine requirement on arrival to China?
COVID quarantine requirements: 7-day quarantine at a government-selected facility or hotel.
What are the prices and processing times?
There's a small fee to pay when covering iVisa.com's services, but it's affordable and it varies according to your needs. In other words, the faster you need your document, the more you have to pay.
We can't provide you the exact amount for the total process because it isn't set in stone yet, but we can still give you at least basic information about the processing alternatives:
Standard Procedure Time: This is the least expensive price but it has the longest waiting time.
Rush Procedure Time: This option is faster than the previous one, so it is also a little bit more expensive.
Super Procedure Time: Your waiting time will be shorter than before, but that's why this option is the most expensive of the three.
Standard processing is how citizens of Japan can enter China during Coronavirus when they're well prepared.
What is the process for applying using the iVisa.com site?
The online process offered by iVisa.com is super quick and easy. Our customer service agents are available twenty-four hours a day to walk you through it if needed, however these are the only steps on the road to finding out how citizens of Japan can enter China during Coronavirus:
Fill in the initial form and select the processing time of your preference
Verify that your information is fine and pay for iVisa.com's service.
Upload the documents and "submit".
Please make sure that all of your information is correct, especially your email as that is how you will receive all your correspondence.
Do small children need a Health Declaration as well?
Yes, every traveler must apply for a Health Declaration to enter China. Any and everyone, including kids, need the Health Statement.
Does iVisa.com protect my information?
iVisa's online platform is designed to ensure the security of our customers' information. Please rest assured that we have the highest standards in place to avoid the dangers associated with entering personal info online.
Where can I get more information?
Are there more questions that you need answered? You can contact our customer service via chat or email twenty-four hours a day! You can also get other details related to how citizens of Japan can enter China during Coronavirus on iVisa.com's website. Peruse our site for all travel-related information, even travel shipping needs.
Get started with iVisa.com.