If you plan a trip to Bolivia, you need to have the Passenger Locator Form before entering Bolivia. Also, you must follow all the Bolivia COVID-19 Test Requirements. iVisa.com has a simple, fast, and reliable service that you can have through an online process.
We know that COVID-19 has changed the way we travel, and now we need to be more careful. Remember that any health protocol put in place in Bolivia will take care of your health. Continue checking more about the Bolivia COVID-19 Test Requirements.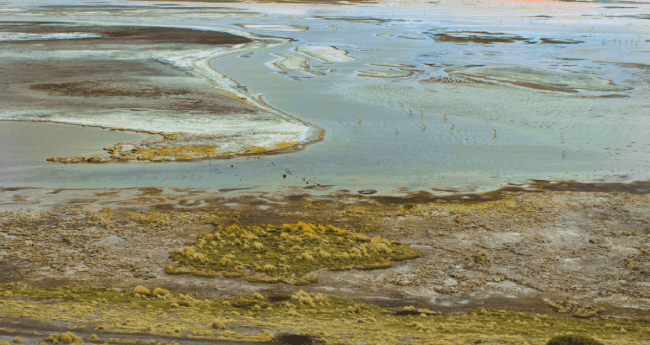 Apply In Advance
How can I obtain the Passenger Locator Form?
Go to the application form.
Answer all the questions with personal details.
Submit your information, and our experts will check it.
Receive an email with the Passenger Locator Form.
Print and carry the health document at your arrival in Bolivia.
Go for the Passenger Locator Form!
Frequently Asked Questions
Do I need the Passenger Locator Form?
Yes! The Passenger Locator Form is a mandatory travel document for any traveler entering Bolivia, regardless of nationality. Apart from this requirement, travelers must comply with the Bolivia COVID-19 Test requirements that we detail here:
COVID test prior to arrival: PCR within 72 hours.
COVID test after arrival: Unvaccinated travelers will be tested on arrival.
COVID test exemptions: Children under 6.
If you have negative COVID-19 results but show coronavirus symptoms, Bolivian authorities could request a quarantine period. Make sure you are healthy when entering Bolivia.
Do I need a COVID vaccine or vaccination certificate to enter Bolivia?
No, you don't. As of today, COVID vaccination passports or certificates are not a mandatory to enter Bolivia. Now if you are a COVID vaccine certificate holder, you won't need to follow a quarantine. You are considered vaccinated if all doses of a vaccine against SARS-Cov-2 have been administered for at least two weeks before traveling.
Since information may change quickly, we advise you to follow up on the latest Bolivia travel updates and/or contact your local embassy.
Do I need to quarantine on arrival to Bolivia?
Quarantine requirements: Unvaccinated travelers must undergo further PCR testing within 72 hours of arrival and must quarantine until a negative test result is received.
Quarantine exemptions: Fully vaccinated travelers do not have to quarantine.
What is the validity of the Passenger Locator Form?
The Passenger Locator Form has a 15-day validity, and travelers can stay a maximum of 90 days in Bolivia. They can only enter a single time with this health document. We have all the details about the Bolivia COVID-19 Test Requirements.
What are the requirements?
Make sure to have the following:
A valid passport with 6-month validity.
An email address to receive the Passenger Locator Form electronically.
Select a payment method, pick between a Paypal account or a credit/debit card.
Keep reading all the information about the Bolivia COVID-19 Test Requirements.
What are the processing times and fees?
Standard service:

USD 20.00

-

24 hours

.
Rush service:

USD 35.00

-

8 hours

.
Super Rush service:

USD 60.00

-

4 hours

.
Get started and travel to Bolivia now!
How can I apply?
The application only demands three simple steps:
Complete the application form and select a processing time (Standard, Rush, or Super Rush).
Verify that your information is correct, and choose a payment option between a Paypal account or a credit/debit card.
Attach any required documents.
After completing these steps, our team will send the Passenger Locator Form to your email inbox. Therefore, make sure to provide a valid email address during the application.
Can I trust iVisa.com?
For sure! We are committed to providing trustable services that work with the highest security standards. We know all about the Bolivia COVID-19 Test Requirements. Trust us!
Read more about our services on the comments section and confirm that the Passenger Locator Form can be yours soon!
Where can I obtain more details?
Communicate with our support assistants who are ready to answer any questions 24 hours a day. They can help you with the Bolivia COVID-19 Test Requirements.
Go to application page now and travel to Bolivia!
iVisa.com recommends!
Bolivia has so much to offer. Start your trip with Copacabana and Titicaca Lake. Copacabana is a small town, where you can find a gorgeous cathedral and a fabulous view of the Cerro Calvario Mountain. Head to Titicaca Lake and explore the Islands of the Sun and the Moon. These fantastic views of the lake will make your whole trip worth it. Continue exploring Bolivia with Sucre, a colonial town known as the White City. The most visited tourist attraction in Sucre is the Cal Orck'o Mountain, where paleontologists have found tons of dinosaur fossils.
Also, don't miss the Pink Castle, which is just outside the city. Complete your visit to Bolivia with Santa Cruz, which is located on the Amazonian side of Bolivia. The warm weather has made this city one of the largest ones in Bolivia. Head to Monseñor Rivero street and enjoy the lively nightlife. If you are looking for some nature, visit El Arenal Park or the Botanical garden, where you can appreciate the sloths and monkeys. Learn all about Bolivia and travel now!
Get the Passenger Locator Form soon.