Forever increasing, China has been the world's fastest-growing financial economy for the last thirty years. It has grown at a rate of 10% or more per year. It is now the world's second-largest economy with values ranging in the trillions! There is a lot of money in China allowing for growth, creation, and increase of culture benefitting its citizens and travelers.
China is known as the factory of the world. It is the world's largest producer of concrete, steel, fertilizer, clothing, and toys. Take a quick look at many of the items In your home and you will most certainly see the phrase "made in China."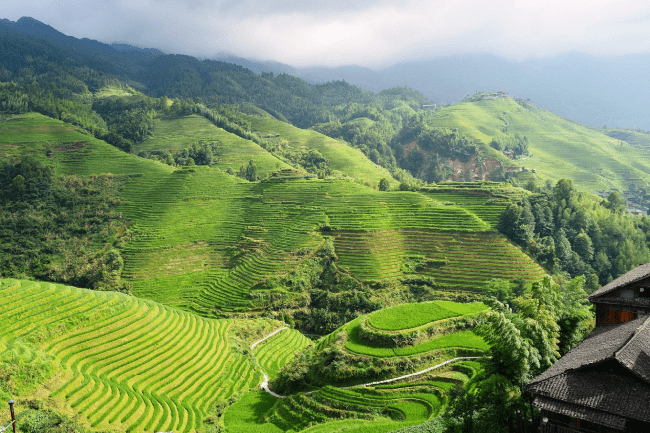 You'll be glad to know that cities are growing and transportation is improving within the country so your commute can be easier and safer as we deal with this pandemic. Transportation is moving! Today, China has a new influx of intercity high-speed trains. Aside from trains are the planes! Beijing Capital International Airport is the second busiest airport in the world and busiest in Asia. China has some large seaports too, such as Shanghai, Hong Kong, and Shenzhen.
Enough talk about planes, trains, and automobiles. Continue reading how citizens of the United States can enter China during Coronavirus so you can experience it yourself!
Frequently Asked Questions
How long will I be required to quarantine in China?
China has been one of the nations that have been highly affected by COVID-19. There was a mandated 14-day quarantine necessary as well as a COVID-19 test before boarding your flight leaving towards their country. Foreign passengers who are flying directly to China from the UAE should follow the relevant requirements of Air China, Emirates, and Etihad Airlines for PCR testing on flights.
This document is easily accessed on iVisa.com website. The Health Declaration works as an essential item that verifies that you'll follow all the legal requirements needed to avoid the COVID-19.
Following government guidelines is also how citizens of the United States can enter China during Coronavirus.
Do I need to take a PCR COVID-19 Test before traveling to China?
COVID test prior to arrival: Two PCR tests taken within 48 hours before you travel. At least one of the tests must be taken within 12 hours of departure.

COVID after the arrival: Test on arrival, during, and after quarantine is required for all travelers.
Is there a quarantine requirement on arrival to China?
COVID quarantine requirements: 7-day quarantine at a government-selected facility or hotel.
What do I need to have handy before I apply?
There are a few items you need to have available before applying online, but these aren't hard to collect:
You need a valid copy of your passport.
Please have ready a valid email address.
The last thing you should have is a payment option. You can use a debit/credit card.
Check out the website for more tips on how citizens of the United States can enter China during Coronavirus.
What are the prices and processing times?
The faster you need your document, the more you will have to pay, however, you will be pleased to see that the fees that iVisa.com charges are fair and reasonable to benefit our customers.
We can't provide you the exact amount yet, but we can still provide basic information about the processing options:
Standard Procedure: This is the least expensive price but it has the longest waiting time.
Rush Procedure: This option is faster than the previous one, so it is also a little bit more expensive.
Super Procedure: Your waiting time will be even less than before, so that's why this option is the most expensive of the three.
If you have a last-minute business trip to Shanghai or Beijing, read more about how citizens of the United States can enter China during Coronavirus.
How difficult is the online application with iVisa.com?
The process is not difficult at all! As a matter of fact, every online process offered by iVisa.com is simple, and it also has a user-friendly system to avoid difficulties. Follow the next steps:
Fill in the initial form and select the processing time of your preference
Verify that your information is fine and pay for iVisa.com's service.
Upload the documents and click on the "submit" button.
At iVisa.com you can discover how citizens of the United States can enter China during Coronavirus.
How secure is it to apply with iVisa.com?
Very! We at iVisa.com enjoy the ease of our services as well so be aware that we are as serious about your safety as we are about ours! You can feel safe completing iVisa's online form.
Where can I get more information?
Contact our customer service if you'd like additional information concerning how citizens of the United States can enter China during Coronavirus. You can also get other details on iVisa.com's website. We have twenty-four-hour customer service available via chat or email!
It is possible with iVisa.com. We make it easy for you!