If you want to travel anywhere in the world, the likelihood of having to take a PCR test pre-flight is high. If you are planning a trip to Paris, France, the good news is that you can get them all over Paris and for free. You should also know that it is mandatory to obtain a Health Declaration before your trip. Most countries are requesting this health document to register your data before you step foot in the country.
Luckily at iVisa.com we provide the Travel Certificate in a 3 step, hassle free process that can save you time while planning your trip.
For anybody entering France, they must have the Travel Certificate before landing in Paris. Health authorities request unvaccinated travelers to take a PCR Covid test within 72 hours before they arrive. There is a quarantine requirement according to passengers' country of origin.
Please note: France has lifted all covid restrictions regarding vaccination certificate, testing, and quarantine. Also, the France Travel Certificate is no longer needed to enter the country since August 12th, 2022.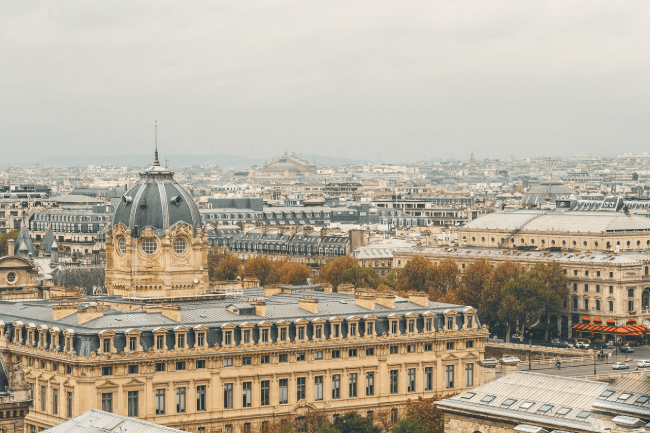 How can I get a PCR test in Paris, France?
As stated before, the French government has made available free PCR testing all over Paris for anybody who needs it. There is no need to have any symptoms or have any previous procedure to have it done. Explore all your opportunities within the online portal of the French Government. You have the alternative to read it in English.
You could take a test at the airport by booking an appointment at the Paris-CDG or Paris-Orly airports. You can find all the information on the Paris Airports page. You can access this service only with your flight ticket, and you can take the test 72 hours before your flight. You only need to show the right documentation, and you will be sure to have your test before your trip.
Go for your PCR Testing in Paris, France, soon. Continue to be safe and don't spread the virus during your trip.
PCR testing for travelers from France
If you want to explore other destinations with your French passport, it's possible! Still, we recommend checking what you would need before your trip. You will need negative results from a PCR test as most countries are making this requirement mandatory. In France, you can opt for free testing in any government facility.
Also, check if you need a health declaration before your trip. This is a mandatory document that registers your current health state. Authorities use it to keep the COVID-19 spread under control. Continue checking all about the PCR Testing in Paris, France.
PCR testing in Paris, France for foreign visitors
The French government requests incoming unvaccinated visitors to show negative results from a PCR or antigen covid testing. If you take the PCR test, it must be taken within 72 hours before you land in Paris. In the case of the antigen test, you can take it within 48 hours before departure. This health guideline is mandatory for any unvaccinated traveler that is 12 years or older. Also, unvaccinated travelers coming from orange countries may be subject to a random COVID-19 test upon arrival. If the result is positive, they will have to quarantine. Only fully vaccinated travelers are exempted from all testing and quarantine requirements.
Remember that you need the Travel Certificate before your trip. Don't worry about the process because iVisa.com can help you. We have a whole team ready to give you a hand with this health document. The PCR Testing in Paris, France, is simple. Trust us and start traveling!