Since February 17, 2022, the Switzerland Entry Form is no longer necessary to enter the country. So if you travel to Switzerland soon as a US citizen, you don't need to comply with COVID restrictions. Like the Entry Form, COVID-19 testing and vaccination certificates are no longer required.
Traveling to Switzerland, other European countries, or any popular destinations became challenging during the pandemic with so many travel restrictions. But little by little, the governments are dropping the medical care requirements, public health measures, and COVID-19 protocols.
This article will provide further information about the current COVID-19 rules and entry requirements to travel to Switzerland, so you can know all you need for your travel plans.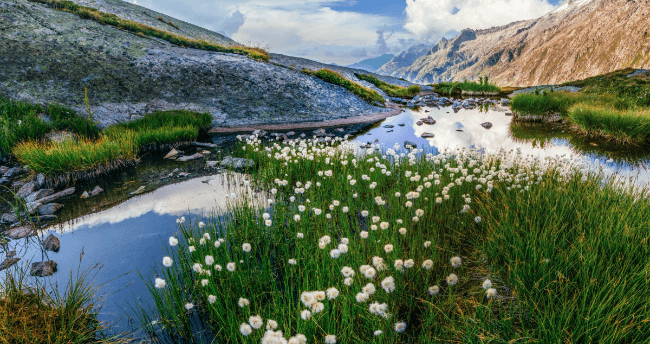 Covid Requirements To Enter Switzerland From US: Frequently Asked Questions
CAN I VISIT SWITZERLAND DURING CORONAVIRUS?
Yes. If you are considered fully vaccinated or not, you can travel to Switzerland during the COVID-19 pandemic. Swiss authorities no longer have COVID-19 requirements for foreign travelers, so you don't need to worry about social distancing or present a negative test result to enjoy the tourist attractions.
All you require for the trip is typical travel documentation, like a passport and a visa (if applicable). And travel insurance can be a good idea to avoid problems if you need health care during the trip.
ENTERING SWITZERLAND: DO I NEED TO PRESENT A COVID VACCINE OR VACCINATION CERTIFICATE?
No. The Swiss federal office used to require a COVID-19 vaccination certificate for most travelers entering Switzerland. But, with the disease control, the Switzerland government left the COVID-19 restrictions. Visitors can enter this destination with approved vaccines or not, or even unvaccinated.
Since the information may change quickly, you can click here to check the CDC website and stay informed about COVID vaccine.
DO FOREIGN CITIZENS NEED TO TAKE THE COVID-19 PCR TEST OR QUARANTINE?
No, they don't. According to the current Switzerland local laws and COVID-19 requirements, travelers don't need to present a negative PCR test result on arrival in this country.
Also, there are no quarantine requirements in Switzerland. But the advice is to stay alert if you have symptoms and test before the trip to avoid contaminating other people.
DO I NEED A SWITZERLAND ENTRY FORM TO VISIT SWITZERLAND?
No, you don't. Since February 17, 2022, the Department of Foreign Affairs declared that the Switzerland Entry Form is no longer necessary to enter the country.
ETIAS for US citizens
US passport holders were part of the group of visa-free visitors to travel to Europe. So it was unnecessary to visit an embassy or consulate general to get a visa or even apply online for documents. But from 2023, you must apply for an ETIAS visa waiver (European Travel Information and Authorization System) to visit Schengen destinations.
The ETIAS travel authorization will be required to visit the European Union countries in the Schengen Zone, which includes Switzerland. But you won't need consular services for the ETIAS application. US citizens are eligible to apply online, so the application process consists of filling out the form with your personal information and waiting to receive the document via email.
These new measures reintroduce visa-like obligations to travel to Switzerland. US citizens holding an ETIAS visa waiver can enter a European country and stay for up to 90 days within a 180 day-period. It allows multiple entries for travelers, and it's valid for three years or until the passport expires, whichever comes first.
WHY WAS THIS TRAVEL DOCUMENT DEVELOPED?
The European Commission implemented the ETIAS with the cooperation of Schengen area member states and other EU and non-EU countries.The ETIAS intends to share European travel information through an electronic system. It's a measure to provide additional resources for enhancing security on the continent and avoid terrorist threats, for example.
The system consists of shared technology to track travelers' records and alerts countries if they pose a security risk at an international or national level. The information is cross-checked against international and European security databases, such as ETIAS Watchlist, Interpol, and Europol.
HOW DO I APPLY FOR THE ETIAS?
Visa applications usually are tricky, but you can count on iVisa services to make it easy to apply for the ETIAS. Once this visa waiver is available, you can complete the iVisa application form from a mobile device or computer. As a U.S. citizen, you can apply for an ETIAS for travel to Europe by following these steps:
First, fill out the form with your information on the iVisa application page. Then, select the preferred processing time to obtain your ETIAS.
Second double-check all the details you filled out in your ETIAS application are correct. Next, pay the ETIAS fee through a debit or credit card.
Third, click on the 'submit' button after uploading all the requirements. As soon as you obtain the ETIAS authorization, you'll receive the document in your email.
iVisa Recommends: What to visit in Switzerland
Switzerland is a country with splendid nature and charming villages. It's a paradise for those who love chocolate, cheese, and breathtaking landscapes. But what should you include in your itinerary? Don't worry; we will share the places you can't miss.
It's not a big country, so you can explore the country on a fantastic road trip if you have an international driving permit. But public transportation is also a great option to travel from big to smaller cities. Prepare your travel documents, choose your trip date and enjoy it!
Bern
This city was built around a crook in the Aare River, and its origin dates back to the 12th century. This means Bern has a lot to offer in terms of beautiful natural views and incredible architecture. Tourists love long walks in the cobblestone-paved streets to admire the old buildings.
The Old Town preserves the medieval architecture of the city. It's a place full of history, which explains why it is part of the UNESCO World Heritage. Among the historical sites, you should visit the Bern Minster Cathedral and the medieval clock tower Zytglogge.
You will find massive collections of art and sculptures. The Bern Historical Museum and Zentrum Paul Klee Museum are must-sees.
Geneva
Geneva is an international city with a wonderful view of the Alps. One of the attractions is Lake Geneva, the largest lake in Switzerland and one of the largest in Europe.
The city also boasts historical sites, like the Jet d'Eau Fountain, which dates back to the 19th century. This fountain was built to fulfill Geneva's need for energy to power industry and trade machines.
The St. Pierre Cathedral is an amazing place to visit. Besides the remarkable architecture, you can climb the towers and admire the city view.
Lucerne
Lucerne is surrounded by mountains and a lake that borders the city, so you can imagine the fantastic views of the city. The places you should visit include the 14th-century Chapel Bridge, the Water Tower, the Musegg Wall, and the Lion Monument.
The medieval quarter is a captivating neighborhood for long walks and exploring the local commerce.
Zurich
The capital is the largest city in Switzerland. It is full of attractions since it is the country's historical, cultural, and financial center. There are plenty of museums and art galleries to explore, but if you have to choose just one, visit the Landesmuseum. This museum contains art collections that date back to the prehistoric era.
One of the favorite spots in the city is Lake Zürich. It's an excellent place for promenades, and you will see the locals enjoying the sun, jogging, picnicking, and swimming in the lake.
Can I trust iVisa?
Of course! We know security is a top priority for all our customers. Therefore, we work with strict security measures. Head to the comments section and check out our customers' success stories with our services.
Where can I obtain more details about travel documents?
Get in touch with our customer support team, available all the time. We can solve your doubts about the ETIAS or any of our services. If you prefer, you can contact us via email at [email protected].