Are you planning to visit Switzerland any time soon to ski, enjoy the Alps, learn how to make cheese in Gruyères, try some delicious chocolate, or visit beautiful castles? Then this information will be perfect for you, since by 2022 citizens from Malaysia traveling to the Schengen zone will need the new ETIAS apply for THE ETIAS.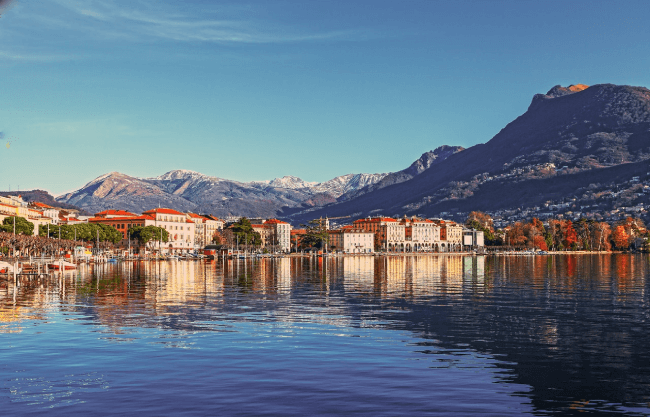 The application process won't take more than 10 minutes, but with iVisa.com services you'll be saving the time that it actually gets to be able to access the platform, you won't have to deal with the tedious process, and we'll send you all your documents once we're ready with your application.
Frequently Asked Questions
What exactly is ETIAS?
ETIAS is a new travel authorization requested to those citizens of countries that don't need a visa to travel to the Schengen zone countries. Since Malaysia is one of those countries, starting in 2022, citizens from Malaysia will require the new European Travel Information and Authorization System (ETIAS) to visit any of the Schengen area countries.
What do I need to do to get my ETIAS?
The process for apply for THE ETIAS is something that we're amazingly handling at iVisa.com, so you can count on us to get your application done and ready to be sent to you.
For the application we'll only ask for:
Your valid passport (ideally with over three months left of validity after your trip.)
Payment that you can perform with Paypal, debit, or credit card.
Your email so we can send the documents when ready.
How much does the process cost and how long it takes?
The ETIAS won't be requested until 2022 and mandatory until 2023, so we don't have the exact cost right now. But we'll have available three different modalities to make the whole process faster and better for you.
If you don't mind waiting a couple of days, as long as the price is very affordable, then the standard processing time is your number one pic.
But if you want things done a little bit faster, then the rush processing times is your best option, since, with this one, the price is a bit higher, but still very affordable and you can get your documents faster.
Now, if you're looking for immediate results and you're ok with paying some extra more, then the super rush processing times if the winner on this occasion.
As a citizen of Malaysia, how can iVisa.com help me with the application for the ETIAS?
There is nothing easier and faster than applying with iVisa.com to get your ETIAS. There are only three steps that you can help us with and then we'll take it from there to finish your application process.
The first step is to go here and complete your basic information.
The second step is performing the payment after making sure all your previous information is correct.
The third step is another easy one, you just have to upload the documents required and submit your online form. After this step is complete, we'll send you an email with your documents ready as soon as the processing time you picked takes.
Can I get more information?
You can get more information and clear all your doubts at iVisa.com where you can read our blog, check out more information, or see the reviews from all our amazing clients who have benefited from our services. You can also contact us via chat if you need help or more guidance on a process.
Can I feel safe using iVisa.com services?
You can feel completely safe using our services. We have a modern online platform and a great team of professionals focus on protecting your data.
For how long will I be permitted to stay in Switzerland with the ETIAS?
You'll be able to stay in Switzerland for 90 days in a 180 days period. This applies to any other Schengen country. Although the 90 days are the total number of days for your visit in the Schengen zone, not per country. This means that if you go to Switzerland, then to Germany, and Austria, the 90 days will be the sum of your stay in the three countries.
Have a lovely trip!