Angola Covid entry requirements are important to know for citizens planning to travel to Angola for any purpose. Use the service of iVisa.com to fulfill the travel requirements. You can get this information from the below article as it discusses the Angola Covid entry requirements. For any queries, you may contact our team.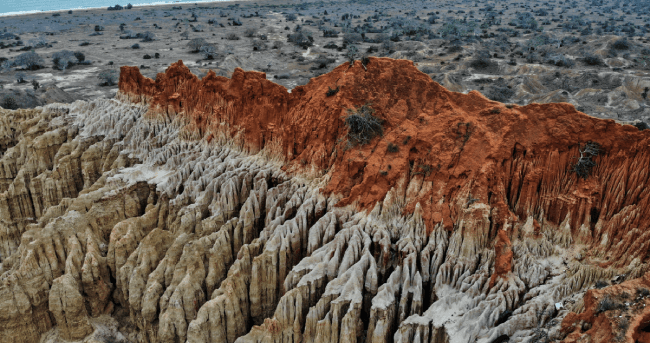 Apply for the Angola travel registration.
How can I get my Angola travel registration form through iVisa.com?
Visit the application page on the iVisa.com website.
Fill in some basic information about yourself and your trip.
Select a processing option.
Our experts review your application and let you know if there are any problems.
You will receive the document via email.
Print or display the travel document at the airport.
Start your Angola travel registration now.
Apply in Advance
Get everything sorted out before departure. Apply with iVisa.com and our team will start the processing when the time is right.
Frequently Asked Questions
What are the Angola COVID-19 entry requirements?
As per Angolan government requirements, they must test all passengers traveling to or from Angola, including children and infants. To board international flights to and from Angola, it is mandatory to present a molecular-based RT-PCR COVID-19 test with a negative result. Testing must be carried out 72 hours before departure. See the application page for more details on the Angola Covid entry requirements.
Do I need a COVID vaccine or vaccination certificate to enter Angola?
No, you don't. COVID vaccination certificates are not mandatory to enter Angola. If you are a vaccine certificate holder, you won't need to follow a quarantine if you get a negative result from a test upon arrival in Angola. Since information may change quickly, we advise you to follow up on the latest Angola travel updates and/or contact your local embassy.
Why do I need to fill out the Angola travel registration form?
The form will be used to facilitate a system follow-up check to make sure the details entered are correct and to provide you with public health advice. The form will also be used to help with contact tracing if a suspected or confirmed case is found on your flight. Apply for the Angola travel registration to get more details about the Angola Covid entry requirements.
What are the items required to get the Angola travel registration?
Here, you require are simple process and easy requirements;
A valid passport: to get your details.
A valid email address: to provide the processed documents and any updates.
Payment method: you can pay the application fee using a credit/debit card or PayPal..
Start your application process to get more details about the Angola Covid entry requirements.
Do I need to quarantine in Angola?
Fully vaccinated travelers who test negative on disembarkation will be exempt from quarantine on arrival. Unvaccinated travelers will need to quarantine for at least 7 days. On day 7, they will be released from quarantine provided they can produce a further negative COVID-19 test result.
What is the time and fee to process my order with iVisa.com?
You can choose from three options that iVisa.com provides;
Standard processing option: it is a basic option that is affordable

USD 20.00

-

5 days

.
Rush processing option: This option is much faster and more expensive than the option

USD 20.00

-

3 days

.
Super Rush processing option: If you are in a hurry, choose this option as it is the fastest processing option

USD 20.00

-

2 days

.
See the application page for more info about the Angola Covid entry requirements.
How will I get Angola travel registration?
It is easy to complete the application process;
First, fill out the application form. Then choose your processing time that best suits you.
Second, check and verify the information given. Make payment using PayPal or card.
Third, upload your documents or passport scan.
If you need any help related to the Angola Covid entry requirements, contact our customer support agents.
How can we get more information about the Angola Covid entry requirements?
If you need more information about the Angola Covid entry requirements, visit iVisa.com's webpage.
Why should I apply with iVisa.com?
We provide you with the simplest means of online applications for the easy process of getting your documents. We are focused on our customer's satisfaction. Go through the customer feedback for more clarity.
iVisa.com Recommends
If you need any tips to explore Angola, these suggestions will help you navigate your way around. Explore the food, art and music of the land. Angola is a West Coast country and it is the seventh largest country in Africa, bordered by Namib to the south, the Makati republic of Congo to the north, Zambia to the east and the Atlantic Ocean to the west. It is the last country in Africa to gain independence from Portugal. Its official language is Portuguese. Angola has vast mineral and petroleum reserves and its economy is among the fastest growing in the world, however the standard of living remains low for most of the population and life expectancy in Angola is among the lowest in the world.For expats Luanda is the largest city in Angola and it was recently voted as the most expensive city in Africa. Have a wonderful experience!