Citizens from Jordan who wish to spend their vacation in Mexico must first apply for a visa at the nearest Mexican embassy. You will also need a Mexico tourist card, otherwise called as a Forma Migratoria Multiple (FMM). While iVisa cannot help you with the visa, it can sure help you apply for the FMM. Your request can be approved in just half an hour.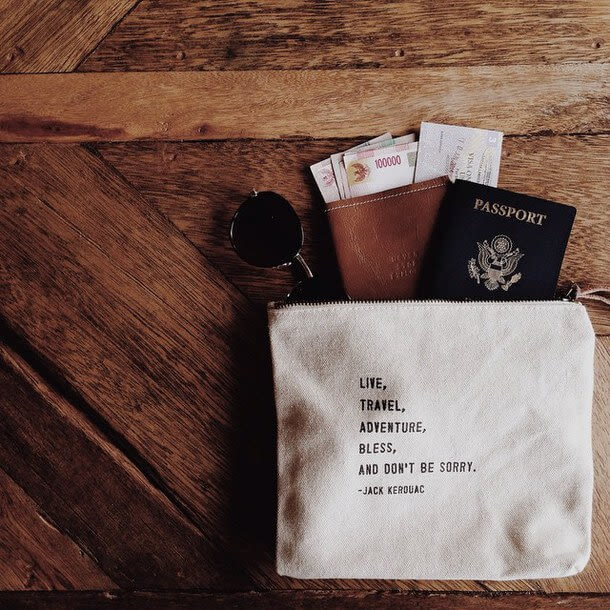 Frequently Asked Questions (FAQs)
What is a Mexican FMM?
It's an official document that people need to get if they want to travel to Mexico just for tourism purposes.
What are the requirements?
Applying for a Mexico tourist card is not as demanding as the visa itself, but you still need to make sure if you meet a few requirements. Even so, as you will see, the list is not long, and you may already have some of the things you need. Here is what you must have at your disposal:
Passport – apply for a Mexico tourist card only if your travel document maintains valid for at least another 6 months from your arrival.

Airplane ticket – only if you make the journey by air, you will need to provide this document and especially the flight number.

E-mail address – all information about your FMM card, we will send you by email. Once you get your Tourist card, take note of the number and print it out.

Payment methods – iVisa offers credit or debit cards, and you can also use PayPal, Alipay, or WeChat.
What is the cost with iVisa? What about the processing times?
Regarding the processing time and fees, you have the following choices:
Standard processing – it is the cheapest option and you'll get your Mexico tourist card in 24 hours, and the total amount to pay is USD 30.49.

Rush processing – your travel document will be delivered in 4 hours and the cost is USD 52.99.

Super Rush processing – your application will be complted within just 30 minutes, but you will have to pay USD 106.99.
Concerning the means of travel, you must know that if you plan to travel by car, the price of your Mexico tourist card will be an extra $29. As a result, you will be charged USD 77.49, USD 116.99, and USD 135.99 for each procedure time.
How's the online application form for a Mexico Visa for the citizens of Jordanian citizens?
When you consider yourself to be ready, you can go ahead and complete the application form. You shouldn't find this task difficult, but remember that if you need help, iVisa can jump in at any time. Contact us! Our customer support service is at your disposal 24/7.
The form created by iVisa is divided into three parts.
Enter your personal data and select a procedure time for your application and a means of travel as well. Both decisions have an effect on the price of your Mexico tourist card.

The second part of the application form concerns the payment and the review. The latter is more significant than you think because even a simple typo can render your tourist card invalid.

In the third and last part, you have to attach the documents that support your application.
You can click on the submit button as soon as all three parts are complete. iVisa will take it from there.
How long is the FMM valid for?
The FMM has a validation for 180 days after arrival.
How long can I be in the nation of Mexico with the FMM? How many entries am I permitted?
You can be there for 180 days in Total and you are allowed a Single Entry.
Do I need to apply for my kids?
All citizens traveling to Mexico need to acquire the Mexico Tourist Card.
Can I apply for my relatives/friends?
Sure you can! If you gather all the requirements and their personal information, you can apply for them.
May I see an example of FMM?
Sure, here it is: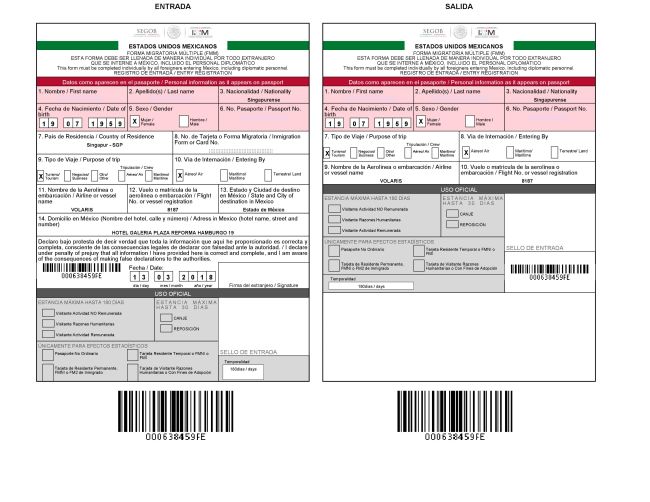 Can I trust iVisa for this process?
Of course! We will keep your private information. Check our testimonials if you have any doubts!
While iVisa cannot help with the process of getting a Mexico Visa for the citizens of Jordanian citizens, we can assist you with the Mexico tourist card. The document you receive is valid for 180 days after arrival, and you can use it for one entry only.