Planning a trip to Morocco? Israel visa needs for Morocco are relatively easy to navigate. Let us guide you on how to obtain your Morocco tourist visa.
Worried about the travel documents required to enter Morocco but dying to indulge in the incredible culture, delicious food, and breathtaking desert landscapes? Let us ease your fears.
Our complete guide will explain everything you need to know about the Morocco tourist visa and application process for Israeli citizens, including the COVID-19 regulations so you can plan the rest of your trip worry free.
If you are not a citizen of Israel, you can use our visa checker tool to see if you qualify for the Morocco tourist visa.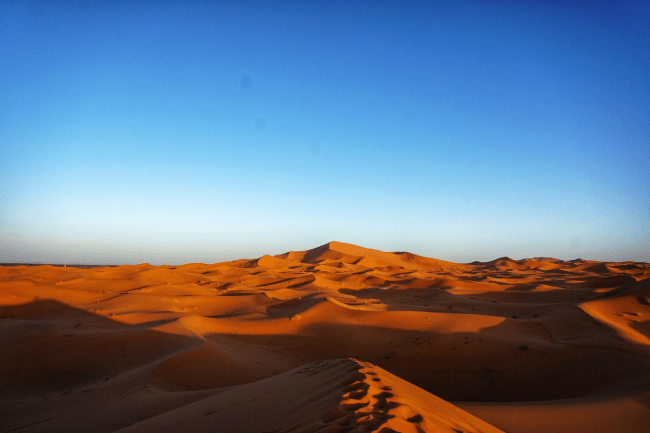 What is the Morocco tourist visa?
The Moroccan foreign affairs department introduced the Morocco tourist visa is an electronic visa for citizens of certain countries who are planning to visit Morocco. Applying online enables citizens to avoid long lines at the Moroccan embassy or consulate.
Remember that if you plan on traveling to Morocco for purposes outside of what the tourist visa allows, you may need to apply for one of the other visas offered by Morocco. These visas may have different requirements and you may need to apply at the Moroccan embassy in Israel.
How long is the Morocco tourist visa valid?
The Morocco tourist visa allows visitors a single entrance into Morocco for a maximum stay of 30 days Per Entry. Please note that the visa expires after 180 days after issued, so you need to use it before then.
Extending your Morocco tourist visa
If you realize you need to stay longer in Morocco than you initially planned, it is possible to apply for a visa extension. This can be done at the nearest Moroccan police station. However, you are not guaranteed an extension.
If your intended stay is longer than thirty days, you may need to apply for a longer visa at your nearest Moroccan embassy or consulate before your trip.
Do Israeli nationals need a Morocco tourist visa?
Israeli passport holders require a visa to visit Morocco. Israelis can apply online for the Morocco tourist visa.
Israel to Morocco tourist visa requirements
For citizens of Israel to apply for a Moroccan tourist visa, they need to prove they have a return ticket and a hotel reservation. They also need to show proof that they can afford to spend at least $50 per day during their stay.
Morocco tourist visa requirements for minors
According to Moroccan foreign affairs requirements, all Israeli citizens, including minors need to apply for a visa. Parents or legal guardians must apply for the Morocco tourist visa on behalf of the minor, as each traveler needs their own visa in their passport.
Morocco tourist visa requirements for transiting passengers
You do not need to apply for a tourist visa if you are transiting through Morocco and meet all other entry regulations. However, if you intend to leave the airport and go through immigration, you will need a visa.
Obtaining a Morocco tourist visa for Israeli citizens
Moroccan foreign affairs authorities advise that any applicant from Israel complete their visa applications at least three weeks before their intended trip to avoid delays.
Morocco tourist visa requirements
The visa applicant needs to submit the following supporting documents and information during the application process:
A valid passport with at least six months of validity.

Invitation letter from the Moroccan Migration Service. You will need to provide the invitation number and a cover letter explaining the reason for your trip.

Proof of sufficient funds to afford the trip.

Travel insurance

Phone number

Travel itinerary including return flight details and hotel reservation details.

Email address for communication purposes.

A payment method which can be a debit or credit card to pay the applicable fee.
Please be aware that you must enter Morocco on the dates specified on your Morocco visa application form.
Application process for a Morocco visa
We know how taxing the visa application process can be. To help, iVisa has simplified the Morocco tourist visa application on our site into just three basic steps:
Fill out your personal information and confirm all the correct details were provided.

Pick your processing time and pay the application fees.

Upload any required documents and submit the completed visa application form.
Once the process is complete, our team will process the application and send you a confirmation email and an email with the approved visa in PDF format.
Cost and processing time of a Morocco visa application
iVisa offers three different processing times which will affect the cost of your visa. Remember that the Morocco visa processing fee will also include a government fee. Your options are:
Standard Processing Time, which takes 5 Business Day and costs USD $140.99

Rush Processing Time, which takes 4 Business Day and costs USD $195.99

Super Rush Processing Time, which takes 3 Business Day and costs USD $253.99
COVID-19 requirements or restrictions
Once you have your visa, it's time to ensure you comply with the current COVID-19 requirements to enter Morocco. All travelers, including Moroccan citizens, are required to complete the mandatory [passenger health form]/morocco-public-health-passenger-form, which you can add to your visa application when applying through our site.
COVID-19 vaccine requirements
We recommend that all travelers check updated information about Morocco's COVID-19 entry requirements before their trip, as these restrictions and requirements change rapidly due to the volatile nature of the pandemic.
COVID-19 vaccine or vaccination certificates are no longer among the entry requirements to visit Morocco.
All children under 12 are exempt from testing and vaccination requirements. Transiting travelers need to check the entry requirements for their destination country.
PCR Requirements
Travelers do not need a negative pre-departure testing to travel to Morocco anymore.
Where can I find more information?
If you still have questions, you can read our guides about the [e-visa]/morocco-e-visa and passenger health forms or contact our customer service team online. However, if we've already answered all your concerns, apply for your Morocco visa now!