Turkey has recently lifted restrictions and eased lockdown amid the coronavirus pandemic, their border is now open for international travel. This means you will no longer have to undergo a mandatory 14-day quarantine requirement.
However, you will have to show a Turkey Health Declaration to be allowed entry to this country. You will also need a visa. Luckily, iVisa.com can assist you in processing your Turkey eVisa here.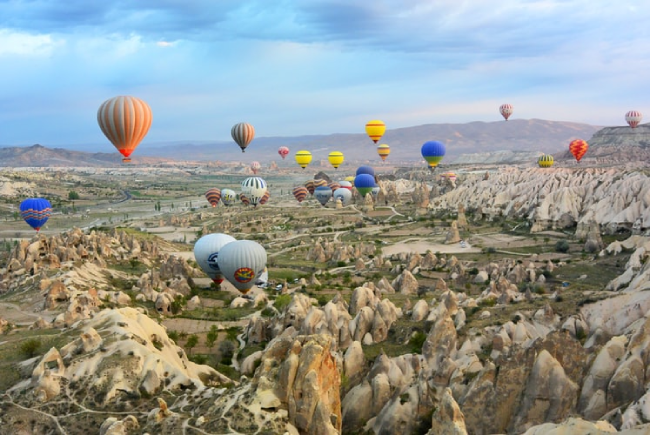 A Turkey Health Declaration, also known as a Passenger Locator Form, is a document in which you truthfully declare your health and travel history record. With this precautionary method, Turkey keeps leveling down the infected number of residents and non-residents with COVID-19, which is slowly dropping down to zero.
If you're traveling to Turkey for the summer, on a business trip, or to visit a relative, please keep reading to find out exactly what you should do to process your Health Declaration with iVisa.com from the comfort of your home before your trip and how it can be sent directly to your email.
FREQUENTLY ASKED QUESTIONS (FAQs)
WHY DO I HAVE TO GET A TURKEY HEALTH DECLARATION?
Even though Turkey has eased down on lockdown, COVID-19 safety precautions have to be adhered to. Health institutions and governments will continue joining efforts to stem the spread of the novel coronavirus within their community. Turkey is no exception, and in order to be allowed entry to this country, you must provide your Health Declaration when you arrive.
Process your Turkey Health Declaration from your desktop or mobile now.
WHAT DOCUMENTS DO YOU NEED ME TO PROVIDE TO GET MY DIGITAL TURKEY HEALTH DECLARATION?
In order for you to request your digital Health Declaration with iVisa.com, you ought to supply the following documents:
Passport Personal Details Scan: you will be required to submit a scan of your passport that shows all your personal details and contact information.
Method of Payment: when you are done completing the application form, you will be required to make the payment. You will be able to do it with a credit or debit card.
Get your Health Declaration with iVisa.com today.
Do I need a COVID vaccine or vaccination certificate to enter Turkey?
No, you don't. COVID vaccination certificates are not mandatory to enter Turkey at this time. Since information may change quickly, we advise you to follow up on the latest Turkey travel updates and/or contact your local embassy.
Do I need to take a COVID-19 test before traveling to Turkey?
COVID testing requirements: There are no testing requirements.
Do I have to quarantine when I get to Turkey?
Quarantine requirements: There are no quarantine requirements upon arrival unless the passenger displays COVID-19 symptoms.
WHAT ARE THE PROCESSING TIMES AND FEES TO GET MY TURKEY HEALTH DECLARATION?
As an international tourist, iVisa.com totally gets why this is a major deal for you. Through our amazingly intuitive platform, you will be able to process your Turkey Health Declaration promptly and securely once our hard-working team of experts examines your application.
These are our three processing times and fees for you to choose the one that best works for your travel requirements:
Standard Processing Time:

USD 24.00

-

24 hours

.
Rush Processing Time:

USD 42.00

-

4 hours

.
Super Rush Processing Time:

USD 72.00

-

30 minutes

.
HOW CAN I GET MY TURKEY HEALTH DECLARATION?
Processing your Health Declaration with iVisa.com is really easy! Additionally, the process is very reliable. You won't have to worry about taking long because you'll probably finish the whole thing in less than 10 minutes:
First things first complete your application form right here and simply answer a few questions. When you're finished, just select the processing time and fee that works best for you.

Secondly please double-check the information that you have submitted so you can move forward with the payment with a credit or debit card.

To wrap up make sure to upload your passport scan and any other document that is required. Next, our team of experts will examine your application and mail you the Health Declaration as a QR code straight to the email you kindly provided. By doing this, you will only have to present it at the port authorities once you get to the airport to show up in their system.
Always keep in mind that you can reach out to us at any moment. Our customer service reps are eager to help you with anything you require.
WHY ARE YOU GOING TO SEND ME A QR CODE?
The QR code will help you enter Turkey. When you arrive at the airport, the immigration deputy will ask for your visa and the QR code of your Health declaration. Then, they will check the QR code on their electronic devices, and this way, your personal information will pop up in their system along with the health declaration so you're allowed to enter the country.
DO MINORS REQUIRE A TURKEY HEALTH DECLARATION TOO?
Yes, minors will also need to process their Turkey Health Declaration due to the fact that they aren't immune to the novel coronavirus and they can also transmit this disease. The silver lining is that you can process several Health Declarations at once with the help of iVisa.com here.
HOW SAFE IS IVISA.com TO GET MY TURKEY HEALTH DECLARATION?
iVisa.com is pretty safe. We are an authorized travel firm with a proficient examination team that will thoroughly manage your Turkey Health Declaration application in the most secure way. You can check what other customers have to say about us anytime you like.
WHERE CAN I FIND MORE INFORMATION ABOUT HEALTH DECLARATIONS?
You can get in touch with our customer service team here. They are available 24/7. Also, you can communicate with us by emailing [email protected]
---
About the Author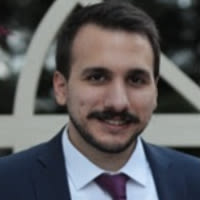 Tayfun Reşat Güngör is the co-author of this article. He is a registered attorney with the Istanbul Bar Association since 2016. He founded Gungor Law and Consultancy and practices in corporate law, immigration law, and criminal law. He also mediates and offers services in English, Turkish, and French.