A trip to Australia may include a trip to the embassy. That is not necessary if you qualify for any type of electronic travel document. However, you need to establish which type you need before you go through an application process. The easiest way to find you whether you need an ETA or a travel visa for Australia is to use iVisa's Visa Checker. It is a smart and simple to use tool that gives you the information you need in just a second. First, you need to access the feature which you can find in the top right corner of this page. In the drag-down menu on the left, you must select your country of origin, while in the one on the right you need to put Australia. The result will be displayed in just a second, and you will know in which category of travelers you are in.
Moreover, if you are eligible for an ETA, you will be redirected to a page from where you can apply. If not, you will be given a list of the nearest Australian embassies.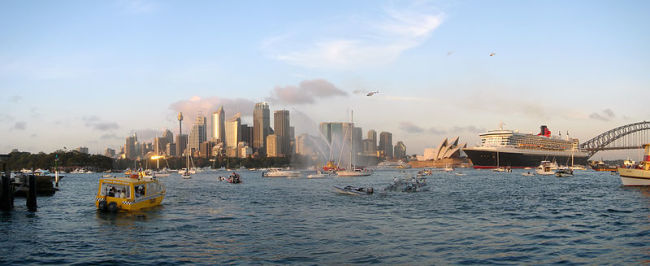 How to apply for an Australia ETA?
The application process for an Australia ETA is one of the easiest you will ever go through. iVisa does not ask very much of you, and you should be done with the whole thing in just 15 minutes. But first, you need to provide iVisa with everything it needs to get the process started. Here is what you need:
Valid passport – all applicants must have a valid passport. But that is not enough. The passport needs to be valid for at least another 6 months from the date of arrival in Australia.
Means of online payment – since this is an online application process we are talking about, you will be required to make the payment online. For that, you can use a credit or a debit card, but iVisa accepts PayPal, Alipay, and WeChat as well.
E-mail address – an Australia ETA is electronically linked to your passport, so you do not need to print out the ETA, but we use e-mail as a means of communication, which is why we ask for an address.
After you gather everything you need, you must fill in an application form. That is easy as well, and iVisa can help you every step of the way. Our support service is available 24/7, and it is completely free of charge.
There are two steps you need to complete. The first one asks for your personal information and some details about your trip. You must also select a processing time, aspect which determines the cost of your Australia ETA. Your options are as follows:
Standard processing time – this is the slowest option iVisa puts at your disposal, but do not think that it takes days for your Australia ETA to be ready. In fact, your application is processed within 1 business day. As far as the fee is concerned, you will be charged $20.
Rush processing time – if you are looking for something faster, this option may be what you want. Your ETA will be ready within just 2 hours, but you will be charged $50.
Super Rush processing time – the fastest way to get your Australia ETA is if you opt for this processing time. You will get it in just 30 minutes. Of course, it is more expensive as well. It costs $70.
The second step consists of payment and revision. Please do not underestimate the latter. A typo can invalidate your Australia ETA, and we charge extra to reissue the document. Make sure that your form is free of any errors before you submit it. Once step two is complete, just hit the submit button, and you are through.
The answer to your question is simple. Whether you need an ETA or a travel visa for Australia depends on your country of origin. The Visa Checker should help you clear that out. In the meantime, we hope that the information above is useful.