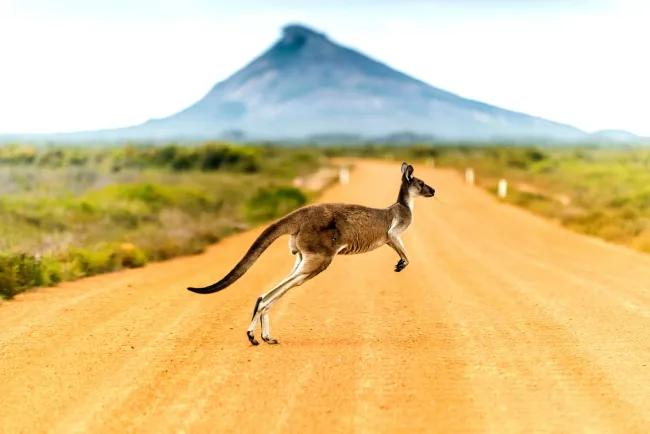 Australia is a popular tourist destination for people worldwide, including Filipino citizens. With its stunning natural beauty, exciting cities, and unique wildlife, it's no wonder that so many people want to visit Australia. If you're a Filipino national planning a trip to Australia, you must apply for a Australia Visitor Visa.
But don't worry! We can simplify the application process and help you in each step. This guide will provide you with everything you need to know about applying for this Australian tourist visa, including the requirements, Australian visa application, and visa fees.
Australian Visa System: Australia visa for Filipino citizens
If you're a Filipino citizen planning to visit Australia, here's some information about the Australian visa system and the types of visas available to you.
Overview of the Australian immigration and visa system
Australia has a comprehensive visa system that caters to different types of visitors, such as tourists, students, skilled workers, and family members of Australian citizens or permanent residents. Here are some key points to remember:
The Australian government manages the visa and immigration process through the Department of Home Affairs.

Visa applications can be submitted online or through a Visa Application Centre, depending on the visa type.

The visa application process can vary depending on the type of visa you need and your circumstances.

You must meet all the requirements to get a valid visa.
Types of visas available for Filipinos
As a Filipino citizen, you can apply for various types of visas to visit Australia. Here are the most popular visa categories:
Australia Visitor Visa: This tourist visa is available to citizens of most countries. It also permits you to study in Australia for less than three months. You must complete an online application form to apply for this visa. You may be required to attend an appointment at an Australian Visa Application Centre (AVAC) or Australian Biometric Collection Centre (ABCC). There may also be instances where a phone interview is necessary.
Student Visa: If you plan to study in Australia for over three months, you must apply for a student visa. You must be accepted in an Australian educational institution to apply for this visa.

Skilled Visa: If you have skills or qualifications in demand in Australia, you may be eligible for a skilled visa. It'll allow you to work legally in the country.

Australia Working Holiday visa: This is a temporary work visa for passport holders 18 to 30 years old who want to spend an extended holiday in Australia and work during their stay.

Family Visa: If you have family members who are Australian citizens or permanent residents, you may be able to apply for a family visa to join them in Australia.
Other nationals may be eligible to apply for the Australian ETA or Australia eVisitor Visa, other tourist visa options. You can consult the Department of Home Affairs website or the Australian Embassy for further information on Australian visa types.
Australia Tourist Visa: Benefits of a Visitor Visa
If you're planning to visit Australia for tourism or business purposes, a visitor visa can offer several benefits, including:
The ability to visit friends and family in Australia.

The opportunity to explore Australia's beautiful landscapes and tourist attractions.

You can enjoy a cruise on the Australian coast.

The chance to attend business meetings or conferences in Australia.

The possibility of enrolling in a course or study for three months in the country.

The flexibility to travel in and out of Australia multiple times during the visa's validity period.
Just remember to check the specific conditions of your visitor visa to ensure a smooth and hassle-free travel experience.
Australian tourist visa: All about the Australian Visitor Visa for Filipinos
The Australian Visitor Visa (Subclass 600) is the travel document that allows Filipinos to enter Australia for tourist or business activities. At iVisa, we can help and guide you throughout the application process to ensure you have all the necessary support for a successful visa application. Check all the details below to get your Visitor Visa hassle-free!
Overview of the Australian visitor visa
The Australian Visitor Visa is a type of visa that allows individuals to visit Australia for short-term stays of up to 12 months. This visa is available for tourism and business purposes. It can be used for study purposes if the course lasts less than three months. Here are some key points to remember:
You can complete the Australian tourist visa application online.

You may also need to attend an appointment at an Australian Visa Application Centre or Biometric Collection Centre.

A visa interview may be required.

It's a Multiple Entry visa, so once Philippines passport holders have this document, they can enter Australia multiple times.
Who needs an Australia Visitor Visa from the Philippines?
All Filipino citizens traveling to Australia for tourism or business must apply for a Visitor Visa. Nevertheless, if you're from a different country, use our Visa Checker Tool to find out which visa you need to travel to Australia.
How long can I stay in Australia with a Visitor Visa?
The Visitor Visa grants a stay for three, six, or twelve months; the consular officer will decide depending on your background. Remember to keep within the allowed stay period.
How much is the Australia Visitor Visa fee for Filipino citizens?
The Australia Visitor Visa cost may differ according to the applicant's nationality. This visa costs USD $250.99 for citizens of the Philippines (including the government visa fee of US$101).
Australia Tourist Visa Requirements
You must meet some visa requirements and provide supporting documents to get your Australia Visitor Visa. Applying with us, you'll receive a comprehensive manual guide and a complete list of all necessary documents based on your situation. Here are the general Australia visa requirements for Filipino nationals.
Eligibility criteria for the Visitor Visa
To be eligible for the Australia Visitor Visa, you must meet the following requirements:
Hold a valid passport

Undergo a medical examination

​​​​​​​​​​​​​​​​​​​​​​​​​​Be of good character

Have sufficient funds to support yourself during your stay in Australia.

Intend to only visit Australia temporarily for tourism or business visitor activities or study for less than three months.

Meet all other visa conditions and requirements below.
Document requirements for the Visitor Visa
As a Filipino national, you must provide the following documents to apply for the Visitor Visa and meet the Australian migration law requirements:
A copy of your valid Philippines passport, including your photo, personal details, passport issue and expiry dates, and immigration stamps.

A copy of your ID (if applicable).

Applicant's photo - Use our digital passport photo service if you need one quickly and easily. Additionally, Australian authorities may ask for additional documents, such as:

Proof of financial support, such as bank account statements or financial assets.

Documents proving ties to the Philippines, such as proof of employment or enrollment in a school.

Travel itinerary or evidence of planned tourism activities in Australia.

Letters of invitation from relatives or friends in Australia (if applicable).

A police certificate.

Family register and composition form (if applicable).
Don't worry! We'll email you a complete list of required documents. Note that if your documents are in a language other than English, they must be translated.
Passport requirements for the Visitor Visa
Australian Visitor Visa applications require a passport that meets the following criteria:
Be valid for at least three months after you arrive in Australia.

Be in good condition.
Financial requirements for the Visitor Visa
To prove your financial situation and ties to the Philippines, you can provide the following documents:
Three months of bank account statements stamped by your bank.

Your pay slips or employment contract.

Tax records, income tax returns documents, or credit card statements.

Proof of owning a house or rental contract.

Proof that you are studying at a school, college, or university in the Philippines.

A letter from your employer.

Employment certificate.
Photo visa requirements for the Visitor Visa
Photos for Visitor Visas must meet these requirements:
The photo must be colored and within the last six months.

The photo's background must be plain white or light-colored and free from shadows or reflections.

You must face the camera directly with your head centered in the frame.

Your facial expression must be neutral, with your eyes open and mouth closed.

Head coverings are only accepted for medical or religious reasons.

The lenses should be free from any reflections if you wear glasses.

The photo size should be 45mm high x 35mm wide (passport size).
Visitor Visa requirements for children from the Philippines
If you plan to travel to Australia with your child from the Philippines, please note that kids need a visa too. Here are the requirements for your child's visa application:
Your child's birth certificate must include both parents' names or a family book with both parents' names.

You will need to provide ID cards of both parents or adoption papers with the ID of the guardians.

If your child is traveling alone or with only one parent, you must present a Form 1229 along with the application. This form must be completed and signed by both parents or legal guardians and be accompanied by a copy of their driver's license or passport (or other identification with signature and photo).

If your child is traveling without a parent or guardian and is not staying with a relative or on an organized tour, you must also include Form 1257 - Undertaking Declaration. It must be completed and signed by the person providing accommodation and responsible for your child during their stay in Australia.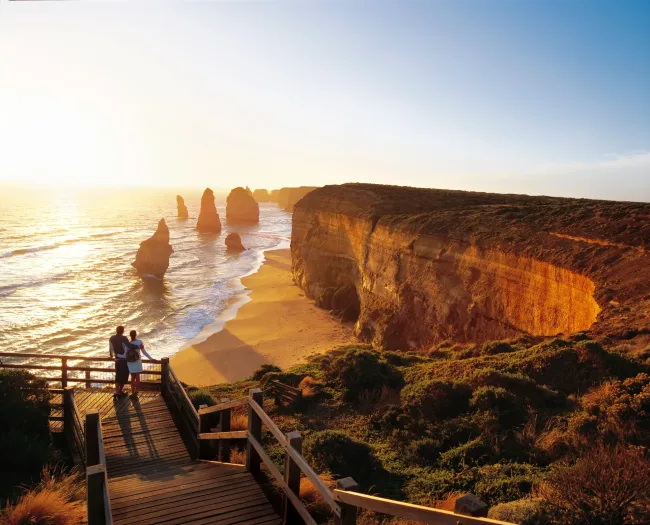 Australia Visa Guide: Visa Application Process
The Visitor Visa has the most complex process among Australian tourist visas. But no worries! We'll guide you through the entire process; it'll be straightforward. Remember that you apply online but usually must attend a Visa Application Centre to provide your biometrics. Learn the steps below.
A step-by-step guide to applying for a Visitor Visa
To get your Australia Visitor Visa with us, you only need to follow these steps:
Step 1: Complete the visa application form on the website or our app. You must provide personal information, travel history, hotel reservations, and passport details.

Step 2: Double-check all the information to avoid mistakes. Pay the visa fee using Paypal, Venmo, Amazon Pay, or a credit or debit card.

Step 3: Upload the required documents and click 'Submit'.

Step 4: Attend the Australian Visa Application Centre appointment to provide your biometric information and undergo the health exam.
After that, you must wait for the government's answer. Once approved, you can pack your bags and travel to Australia!
We also recommend downloading the iVisa app to keep track of your documents electronically. You can even track the status of your application and receive real-time alerts.
Tips for a successful application
We'll give you all the information and review your form to ensure an error-free application! To increase your chances of a successful visa application, here are some tips:
Provide complete and accurate information in your application form.

Ensure that all required documents are submitted.

Demonstrate strong ties to your home country, such as employment or family commitments.

Be honest and transparent about your intentions to visit Australia.

Include a cover letter to explain your travel purpose and provide details that may not be clear from the application.

Prepare for the visa interview (if required) by practicing your responses and bringing all necessary documents.
Common reasons for visa refusals
Despite your best efforts, there's still a chance that your visa application may be refused. Here are some common reasons for visa refusals that you should avoid:
Incomplete or inaccurate application forms.

Insufficient evidence of financial support.

Previous immigration or criminal violations.

Lack of strong ties to your home country.

Failure to meet health or character requirements.
After applying for an Australia Visitor Visa
If you have applied for an Australia visitor visa, it is natural to feel curious about what happens next. Here's what to expect after submitting your application.
What to expect after submitting a visa application
After filling out the visitor visa application form, a phone call interview is sometimes required. We'll let you know if it's the case. However, usually, you must visit an Australian Visa Application Centre (AVAC) or an Australian Biometrical Collections Centre (ABCC) - as you can see in step 4 above.
Once this process is complete, you can expect a confirmation email with your application ID and reference number, which you can use to track your application's progress. You should also expect to hear from the Australian Government regarding any additional information or documents they may need from you to process your application.
Australia Visitor Visa processing times
Our Australia Guided Visitor Visa service includes two visa processes. The first is our application processing, where we assist you in completing the visa application, reviewing all the information provided, and scheduling an appointment for biometric information submission at a VAC.
Our processing time for Filipino citizens is

30 days

.
Once you have submitted all required documents, provided biometric information, and passed the medical examination, the Australian government will process your visa application.
On average, the government takes 28 days (90% of applications) to process visa requests from Filipino citizens. It's important to note that the processing time may vary depending on the Embassy's workload.
We advise all Filipino travelers to apply well in advance to avoid disappointments.
Australia Visitor Visa approval and denial
After processing your application, the Australian Government will either approve or deny your visitor visa application. You will receive an email notification with your visa grant notice containing the visa grant number if your application is approved.
If your visa is refused, don't panic. The Australian Government will notify you of the reasons for the denial. You can appeal the decision or reapply with stronger evidence and a better understanding of the application process.
Benefits of choosing our Australia Visitor Visa service
We understand that applying for a visa can be daunting and stressful. That's why we offer a hassle-free and simplified visa application process. Here are some benefits of using our services for your Australia Visitor Visa application:
100% government-compliant: Our team of iVisa Experts will carefully review your answers to ensure they meet all government requirements.

Access to our iVisa Experts: You'll have unlimited access to iVisa Experts who can guide you through every step of the application process and answer any questions.

Simplified application form: Our online application form is 50% shorter than the government's, with clear and straightforward questions.

Apply at your own pace: Complete the form at your own pace, make changes whenever you want, and save your progress if you need to take a break.

Step-by-step guide manual: To help you navigate the most challenging sections of the application form, we provide a detailed guide manual in PDF format that contains all the tips and tricks you need for a successful and hassle-free visa application process.
Final advice for Filipino citizens applying for a Visitor Visa to Australia
Are you ready to get your Australia Visitor Visa? Here are some latest tips for a smooth journey:
Ensure your flights and accommodations are booked in advance.

Familiarize yourself with Australian customs and laws and follow them while you're there.

Consider purchasing travel insurance to cover unexpected expenses and emergencies.

Bring appropriate clothing and gear for the climate and your planned activities.

Make copies of important documents, such as your passport and visa, and keep them in a separate location in case they are lost or stolen.
Additional resources for further information about the Australia Visitor Visa
We know how to have the latest information make a difference in travel planning. Here are some handy websites and communication channels to consult if you need further information.
Australian government's websites
Contact us!
If you have any questions or concerns about the Australia visa for citizens of the Philippines, please don't hesitate to contact our customer service team via chat or email us at [email protected]. We are always available to help you!
And remember to check out our Australia Travel Guide for more information to help you plan your fantastic trip!