Indonesia is an amazing destination if you think about making your next trip. But first, you need to know the Covid-19 restrictions.
Here at iVisa.com, we will answer your question: Can I travel to Indonesia during Covid-19?. Let's start this article to make your process easier.
Note: Since April, 2022, the Indonesia Health Alert Card is no longer necessary to enter the country.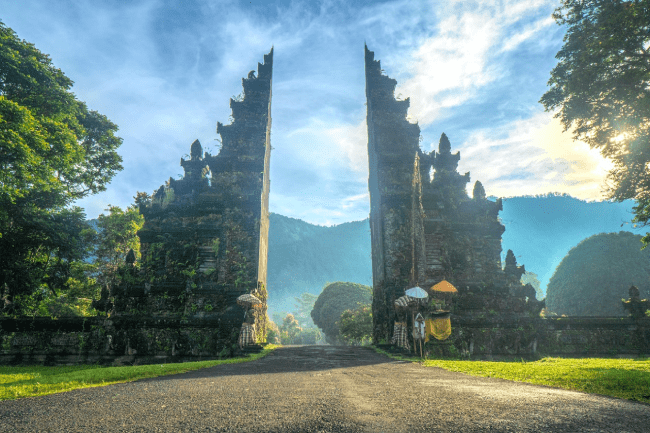 Frequently Asked Questions
Do I need to have a COVID-19 vaccination certificate to enter Indonesia?
Yes. All travelers must have proof of vaccination in the form of a vaccine card or certificate in paper or digital form showing they have received the full dose of the COVID-19 vaccine.
Important: Can I travel to Indonesia during Covid-19?
The foreign nationals who cannot be vaccinated due to medical conditions must show a health certificate stating that the person is unfit for COVID-19 vaccination.
Exempt travelers are:
Holders of diplomatic visas at ministerial level on official visits;
Travelers under the age of 18;
Travelers under the Travel Corridor Arrangement scheme.
Do I need a COVID vaccine or vaccination certificate to enter Indonesia?
Yes, Indonesia has been taking steps to restore travel within its borders. In order to enter Indonesia, travelers aged 18 and older need to display the COVID vaccine passport or vaccination certificate.
Accepted vaccines are Pfizer, Moderna, Sinovac, AstraZeneca, Johnson & Johnson, and Sinopharm.
Travelers are considered vaccinated if all doses of a vaccine against SARS-Cov-2 have been administered for at least two weeks before traveling.
As the COVID-19 restrictions are frequently changing, we recommend you check our product page FAQ section to get up-to-date information about traveling to Indonesia.
Do I need an Indonesia Health Alert Card, and how do I apply for it?
All the travelers are required to download and fill out the eHAC Indonesia (Indonesia Health Alert Card) application via smartphone, then show the details to the officer upon arrival.
Also, all the travelers need to have health insurance that covers risks and the sickness of COVID-19 while they are in Indonesia. If you're still asking yourself: Can I travel to Indonesia during Covid-19? Please keep reading this article.
What other documents do I need for entering Indonesia?
Depending on your nationality, we invite you to check our Calculator Tool, to review the documents you require, if it is a visa or other documents, and don't worry! iVisa.com will help you with the process.
Can I trust iVisa.com?
Absolutely. At iVisa.com, we are here for you! We have many years of experience helping with online visas around the world. We invite you to read our customer reviews and start this process.
Where can I find more information?
If you have questions, feel free to write to us. We have an amazing customer service team, available 24/7 to answer any extra questions about the Can I travel to Indonesia during Covid-19?
iVisa.com Recommends
You already know the answer to Can I travel to Indonesia during Covid-19?. Now, at iVisa.com, we want to give you some recommendations about this beautiful country.
There are several things to remember when visiting Indonesia. First, this country is one of the most religious countries in the world, so it is important to understand the local customs and culture. In the capital city of Jakarta, the Istigal Mosque is a significant landmark. It is also the largest mosque in Southeast Asia. If you are traveling to these regions, be sure to wear modest clothing. The only exception is if you are traveling with children. In addition, you should dress appropriately for your age and the climate.
There are many ways to get around while visiting Indonesia. You can choose to travel by air. Flights to Bali usually involve a stopover in Jakarta. Once you arrive, you can explore other parts of the country on connecting flights. To travel around Indonesia, make sure to purchase your tickets in advance. Those who aren't comfortable flying long distances are advised to flee from a city with low airfares. You can also opt to rent a car in the country.
Indonesian food is delicious and is one of the world's most diverse. It features a large variety of seafood, including freshwater fish and squid. Additionally, the country has a rich cultural heritage that is worth exploring. Whether you're looking for delicious food or something more exotic, Indonesian cuisine is sure to please. It's also easy to find and eat fried rice. However, you should never eat sharks.
We hope this article answers your question Can I travel to Indonesia during Covid-19? and help you a lot. We are excited to start this process with you!