Traveling to Indonesia is a fantastic opportunity to learn about different cultures. However, there are some health requirements that tourists must fulfill if they plan to stay in the country. Even if you go for a short stay, you must take them into account. For that reason, iVisa.com will explain the Indonesia Vaccination Requirements you have to consider before going to the country. Do not forget to consult with your doctor before getting those vaccines.
After knowing about the Indonesia vaccination requirements, you should also have to check if you fulfill other prerequisites to enter the country. Make sure to check them out here.
Note: Since April, 2022, the Indonesia Health Alert Card is no longer necessary to enter the country.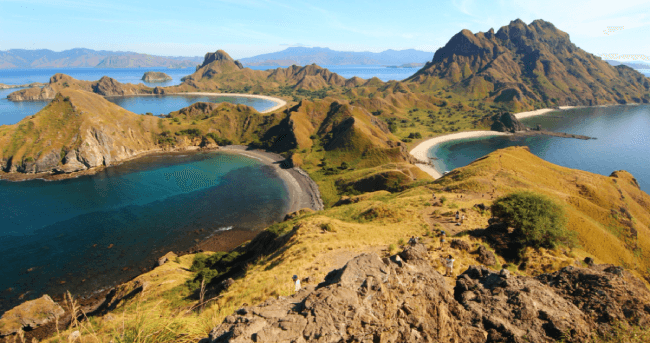 Continue reading because iVisa.com will clarify all your doubts concerning the Indonesia Vaccination Requirements.
How to get your travel documents online
You can have your travel documents with our services by following these steps:
Fill in the application form.
Review the information and also select a processing time.
Pay for the fees according to the processing time you chose.
Join the items required to the form and that's it! You're ready to receive your documents!
Apply with iVisa.com to get your travel documents easily!.
Frequently Asked Questions
Do I need a vaccine to travel to Indonesia?
Visitors wishing to enter Indonesia must get the following vaccines to enter the country. Do not forget to contact your doctor if it is necessary for you to get them or not.
Measles.
Polio.
Influenza.
Mumps
Rubella.
Diphtheria.
Tetanus.
Pertussis.
Chickenpox.
With these vaccines, you will be able to visit and stay in Indonesia without any problem or restriction. Some other vaccines are not required, yet you should also consider them if needed: Malaria, Hepatitis A, and Typhoid. Remember to follow all health measures taken by the Indonesian government and learn how to protect yourself.
Do not forget to check other travel prerequisites to enter Indonesia. Fortunately, iVisa.com can help you with most of them.
Do I need a COVID vaccine or vaccination certificate to enter Indonesia?
Yes, Indonesia has been taking steps to restore travel within its borders. In order to enter Indonesia, travelers aged 18 and older need to display the COVID vaccine passport or vaccination certificate.
Accepted vaccines are Pfizer, Moderna, Sinovac, AstraZeneca, Johnson & Johnson, and Sinopharm.
Travelers are considered vaccinated if all doses of a vaccine against SARS-Cov-2 have been administered for at least two weeks before traveling.
Can iVisa.com help me get my travel documents?
Yes, for sure! We have an online application form that allows you to apply for many electronic documents to enter Indonesia. They will vary depending on your country of origin.
What other travel documents will I need to enter Indonesia?
To verify if you meet all travel restrictions, including the Indonesia Vaccination Requirements, we recommend you to use the iVisa.com visa checker tool to check it. On iVisa.com, you will find the best solutions to get your travel documents without any complications.
However, we can tell you that most of the time you'll need:
Your passport.
Credit/debit card to complete the payments.
Your email.
Selfie holding the physical credit card used for the transaction.
Do not hesitate to apply right away!
How much does the Indonesia Health Alert Card Online Now cost?
The price for your documents might vary depending on your country of origin, but we can give you an idea of the prices for the Indonesia Health Alert Card. Also, these prices vary depending on how fast you want the document:
Standard Processing:

USD $18.99

-

24 hours

Rush Processing:

USD $34.99

-

4 hours

Super Rush Processing:

USD $58.99

-

30 minutes
Is iVisa.com a reliable platform to use?
You can trust iVisa.com because we will provide you the most efficient way to get your travel documents without having to go through a lot of paperwork. You only have to use our user-friendly platform that has high-security to safeguard your information. You can verify this by checking our reviews.
I still have some questions; how can I find out more about it?
You can reach our support agents who will be ready to clarify all your doubts about the Indonesia Vaccination Requirements at any time. Do not forget that you can check the website where you will find multiple articles and tools to know about other travel prerequisites to enter the country.
Do not think twice and commence with iVisa.com!
iVisa.com Recommends
Going to Indonesia is one of the best plans to do if you want to explore exotic places in Asia. If you are planning to go there, but you don't know exactly which sites you should visit, we will recommend a few of them so that you can write them down on your must-visit list!
Among all the countless landscapes you will find in Indonesia, you should go to Raja Ampat. It is considered a natural paradise and home to thousands of different species living underwater. Most tourists always go there for its crystal waters and fascinating places where you will have the opportunity to take the best selfie ever. You will never forget this hidden-gem in Indonesia.
On the other hand, you will find Mount Dromo. It is a landmark volcano- one of the most iconic ones in the country. It is almost always surrounded by clouds and smoke. It is not a dangerous place, but it's worth the opportunity to explore it on your own if you want to start a new adventure.
Finally, if you want to stay in contact with nature, we suggest you go to Tanjung Putting National Park. It is home to different species, from mammals to insects. If you visit it, make sure not to give food to animals for both your safety and the animal's safety.