The recent outbreak of the infectious viral disease COVID-19 sparked international apprehension because of the way it disrupted international travel, so much so that people from Oceania are asking how citizens of New Zealand can enter Indonesia during the coronavirus outbreak. It has become a major concern in today's world because of how easily the pathogen can be transferred from one person to another, which can trigger a (relatively) small outbreak in the area where an infected visitor entered.
Note: Since April, 2022, the Indonesia Health Alert Card is no longer necessary to enter the country.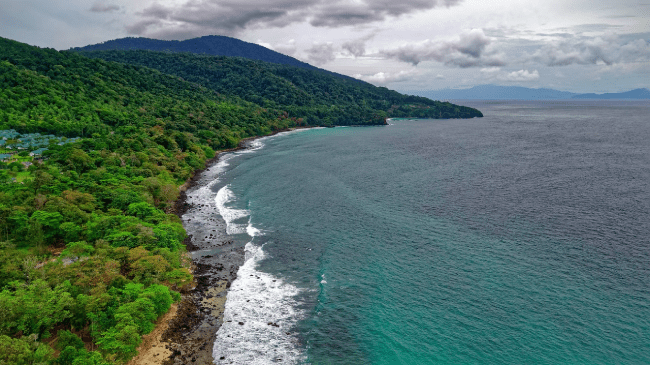 This is why, as part of their ongoing effort to control the spread of the virus and the infection, the national government of the Republic of Indonesia has put into practice several changes in their laws regarding the entry of visitors into their country. Let us take at some of the changes that Indonesia has made into their immigration laws in order to contain the spread of the disease and protect its citizens.
Continuously monitoring the progress of the pandemic and how developments affect international travel is one of the priorities of Indonesian immigration officials. They get reports from the World Health Organization and base changes in their policies on the data contained in the reports.

Suspending some policies pertaining to the application for and acquisition of visas for specific countries to ensure that there is minimal risk of COVID-19 spreading further within their territory. Policies affected by the adjustments they made on their immigration laws are those for acquiring short-stay visit visas and visas on arrival.

Policies on who can obtain visa-free entry are also affected, which means that visas are now required. That said, the changes are only temporary and will be revoked once the government deems it safe to do so.

Until further notice from the government, all entrants into Indonesia will need to acquire their visas from Indonesian missions. They need to make sure that the visas they get are in accordance with what their purpose is for entering the country. Plus, all entrants are now required to acquire and present the Indonesia Health Alert Card. They must present the certificates with the visa for inspection at the point of entry.
How Citizens of New Zealand Can Enter Indonesia during Coronavirus?
Since Indonesia has not included New Zealand in any list with restrictions on travel, its citizens can freely enter into or transit through the host country. However, they will need to make sure that their visas reflect their purpose for entering the country. They also must provide the Indonesia Health Alert Card.
The current pandemic forced countries to make concessions and adjustments to their immigration laws, largely due to the virulence of the COVID-19 virus. In order not to waste any time or money, travelers need to determine what are required for entry into a host country. They must also determine if they are eligible for entry before making travel plans.
Do I need a COVID vaccine or vaccination certificate to enter Indonesia?
Yes, Indonesia has been taking steps to restore travel within its borders. In order to enter Indonesia, travelers aged 18 and older need to display the COVID vaccine passport or vaccination certificate.
Accepted vaccines are Pfizer, Moderna, Sinovac, AstraZeneca, Johnson & Johnson, and Sinopharm.
Travelers are considered vaccinated if all doses of a vaccine against SARS-Cov-2 have been administered for at least two weeks before traveling.
Rules for Entry of Visitors from Select Asian Countries
There are only two Asian countries whose visitors and residents have restrictions for entry into Indonesia at the moment. These are South Korea (the regions of Daegu City and Gyeongsangbuk-do province, in particular) and the People's Republic of China or mainland China. The entry restrictions are applicable for both residents and visitors that come from these two countries and they are still in effect today. These policies have been implemented by the Indonesian Minister of Law and Human Rights and are as follows:
Indonesia is suspending all direct flights into South Korea and mainland China, with the exception of Macau and Hong Kong, and vice-versa. Suspension of these flights began on the 2nd of February, 2020.
With the aim of restricting the entry of visitors from these countries, Indonesia decided to suspend the issuance of visas upon arrival for the entrants. The government also discontinued letting them use visa-free entry. As an added preventive measure, Indonesia also issued a travel advisory against going into China and South Korea, just until the situation with the pandemic becomes safe enough to travel.
For people who have visited the People's Republic of China or South Korea within the last 14 days, you will be denied entry into Indonesia. They will also be denied entry even if their purpose is just for transit to another country. However, these policies are only temporary and they will be repealed once the government deems it safe to resume normal travel between countries.
The Indonesian government may deny an entrant admission into the country if they come from certain countries in Europe. The purpose of the entry may be a visit or just a transit through Indonesia but it still is covered by the policy. Residents and visitors from Italy, the Vatican, United Kingdom, Switzerland, France, Germany, and Spain are denied entry and travel rights into Indonesia, provided they stayed for at least 14 days within any of these countries. Although not a European country, Iran is listed as well and entrants coming from this country are also covered in the restriction.
Reviewing all entrants' recent travel histories will also be part of the procedure. If the entrant is found to have come from any of the above-mentioned countries in the last 14 days, they will automatically be refused entry. If an entrant is found not to be a resident or visitor of any of these countries, he will still need to show a Health Alert Card to the Port Health Authority at the point of entry.
Persons who hold Temporary Stay Permit Card (KITAS) and Permanent Stay Permit Card (KITAP) are allowed to apply for an extension of the form they are holding. Extensions for KITAP and KITAS, as well as for expiring service visas and diplomatic visas whose holders are still outside Indonesia, is within the jurisdiction of the Ministry of Justice and Human Rights, and processing shall be made in line with regulations set forth by the Ministry. The Ministry will also have jurisdiction over the extension for Short Visit Passes.