GCC residents can apply for e-Visa if they have residency in one of the GCC countries: (SAUDI ARABIA - BAHRAIN - QATAR - UNITED ARAB EMIRATES - OMAN).
iVisa.com can help citizens from over 50 states to acquire a Kuwait evisa including people who reside in a GCC country (Saudi Arabia, Oman, Bahrain, Qatar, United Arab Emirates). If you find yourself among those people, you should know that the process is simple, fast, and cheap. You do not have to go to the embassy of Kuwait and complete the process. You don't even have to leave the house.
To know more about this country and what you require to enter, we invite you to keep reading this post.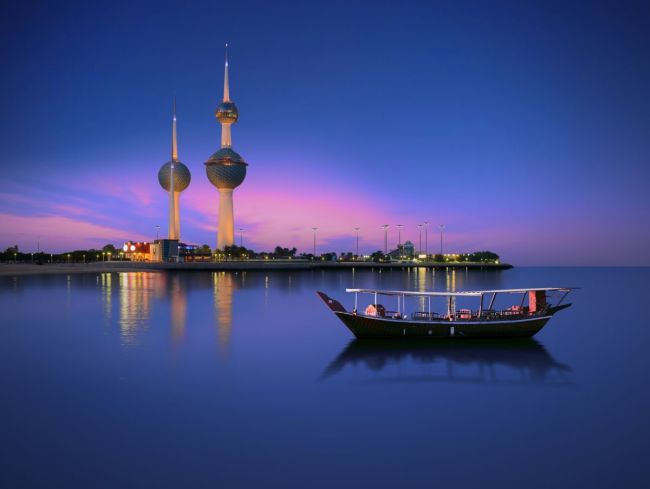 GCC Residents: Frequently Asked Questions
What do I need to apply for a Kuwait e-Visa?
If you want to order an e-Visa for Kuwait, you will need a set of documents. There are no special requirements, you only need to have the following:
GCC residency card
This requirement is applicable only for GCC residents. If you live in one of the GCC countries, surely you have one.
Requirements for the GCC Residency Card
The validity of the GCC residency must exceed six months when applying for e-Visa.
The applicant's profession according to the GCC residency should be one of the following: Consultants, Doctors, Engineers, Lawyers, Judges and Members of Public Prosecution, University Teachers, Press and Media Staff, Pilots, System Analysts and Computer Programmers, Managers, Businessmen, Diplomatic Corps University Graduate, and Owners, Managers and Representatives of Commercial Companies and Establishments.
A valid passport
Applying for a visa implies that you have a valid passport and that will maintain its validity during your trip. Applicant's passport should have at least 6-months validity from the time of entry into Kuwait and at least one blank page.
You'll need to have your passport scanned. The digital copies of your passport need to be uploaded in the second step. of the application form.
A credit/debit card
While you fill in your Kuwait visa application, you also need to pay a service fee. The cost is USD $61.99 for standard processing. For rush processing and super rush processing, the cost is USD $105.99 and USD $158.99, respectively.
How is the application for the Kuwait e-Visa?
The application itself can be divided into three simple stages:
1. The first one is your personal information, like name, gender, date of birth, and so on. You are also required to choose the processing time.
There are three available options:
Standard Processing: Its costs

USD $61.99

(or the equivalent in the currency you use in your country), and your Kuwait e-Visa is issued in

8 days

,
Rush Processing: It costs

USD $105.99

(or the equivalent in the currency you use in your country), but your visa is ready in

6 days

, and finally,
Super Rush processing: You get your visa in

4 days

and it costs

USD $158.99

.
2. The second step is a simple revision. You are also asked to make the payment at this point.
3. The last stage consists of photo uploads. You need to upload the documents mentioned above. After you are done, just hit submit, and you are done. Your visa is on its way.
As you can see, obtaining a visa is simple. There is no hassle, your effort is close to none, and if you need any help, there is a 24/7 assistance service ready to lend a hand.
What is the process upon arrival to Kuwait?
Upon arrival, the Immigration Officers from Kuwait will verify that all the data on your e-Visa is valid and up to date.
A visa fee of 3 KD may apply after obtaining the visa at the border entry point.
View Kuwait e-Visa sample