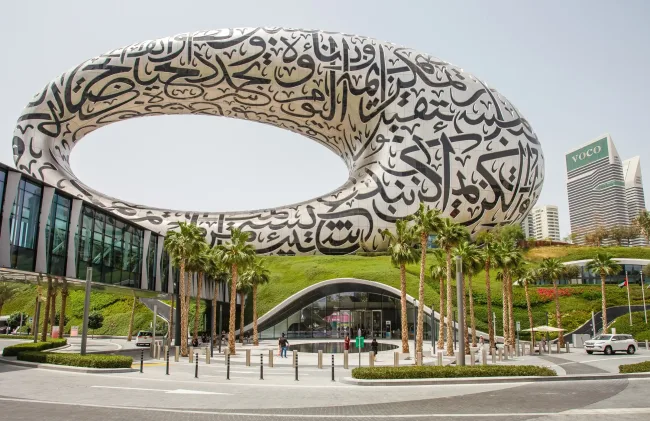 The United Arab Emirates receives more and more travelers every year, whether to enjoy the business opportunities the country offers or to explore the rich culture and tourist attractions in cities like Dubai and Abu Dhabi.
However, before planning your trip to the UAE, you must know the country's visa requirements. This article covers everything you need to know about the UAE visa requirements, including types of visas, the application process, and other essential information.
What is a UAE visa?
A UAE visa is a document issued by the United Arab Emirates government that allows you to enter the country for tourism, business, study, work, or residency purposes. The UAE visa type you should apply for depends on the purpose of the visit and the traveler's nationality.
The good news is that you can get a valid visa online or a visa on arrival when traveling for tourist or business activities. However, ensure you check all the requirements for your visa application before packing your bags!
UAE visa-exempt countries
The Gulf Cooperation Council (GCC) countries are the only visa-exempt states, so their citizens don't need tourist visas or permits to enter Dubai or Abu Dhabi. This includes:
Bahrain, Oman, Kuwait, Qatar, and Saudi Arabia.
Nationals from these countries only need to present their GCC country passport or national ID card to enter the United Arab Emirates.
What types of UAE visas can I apply for?
You have various entry visa options when traveling to the United Arab Emirates. Besides your travel purpose, you must consider the application process and eligibility for each UAE visa type. Here are the visa application procedures to consider.
UAE Tourist eVisa
The UAE Tourist Visa, also called Dubai Visa or Abu Dhabi Visa, is an approved travel permit that enables qualifying nationalities to visit the UAE for short-term tourism or business purposes. One of the advantages of this UAE visa application is that it can be easily done from the comfort of your home.
Our online visa application service streamlines getting a UAE Tourist Visa. You can submit your application with just a few clicks and receive the visa document via email. Say goodbye to the hassle of embassy appointments and opt for our convenient online visa application service.
Apply for your UAE Tourist eVisa online
Eligible countries
There are many countries eligible to get a United Arab Emirates tourist visa online, including Indian citizens. The easiest way to check your eligibility is to use our Visa Checker Tool.
UAE Visa on Arrival
Some nationalities are eligible for a UAE Visa on Arrival and receive entry visa stamps at one of the UAE's international airports. It's also designed for tourism and business trips; however, this option has drawbacks. With a Visa on Arrival, you must wait in long airport lines, and the local immigration office could potentially deny you entry into the country if anything goes wrong. For a smoother and safer travel experience, it's recommended to apply for a UAE eVisa before the trip.
Eligible countries for a UAE Visa on Arrival
Nationals of the following countries can get this entry permit on arrival. Depending on your country, you'll be granted a 30 or 90-day stay.
Countries eligible for the 30-day UAE visa on arrival
| Andorra | Hong Kong | Mauritius | Singapore |
| --- | --- | --- | --- |
| Australia | Japan | Monaco | Ukraine |
| Brunei | Kazakhstan | New Zealand | United Kingdom and Northern Ireland |
| Canada | Macau | Republic of Ireland | United States |
| China | Malaysia | San Marino | Vatican City |
Countries eligible for the 90-day UAE visa on arrival
| Argentina | Germany | Peru |
| --- | --- | --- |
| Austria | Greece | Poland |
| Bahamas Islands | Honduras | Portugal |
| Barbados | Hungary | Romania |
| Belgium | Iceland | Russian Federation |
| Brazil | Italy | Saint Vincent and the Grenadines |
| Bulgaria | Kiribati | San Marino |
| Chile | Latvia | Serbia |
| Colombia | Liechtenstein | Seychelles |
| Costa Rica | Lithuania | Slovakia |
| Croatia | Luxembourg | Slovenia |
| Cyprus | Maldives | Solomon Islands |
| Czech Republic | Malta | South Korea |
| Denmark | Montenegro | Spain |
| El Salvador | Nauru | Sweden |
| Estonia | Netherlands | Switzerland |
| Finland | Norway | Uruguay |
| France | Paraguay | |
Check out more details on the UAE government portal.
UAE embassy visa
Another option to get a UAE visa is through the nearest UAE embassy in your country. It must be the only way if you want long-term visas to study, work, or live permanently in the United Arab Emirates. It's also the way to get a UAE Transit Visa or even a multiple-entry visa for tourism. Check with the embassy or the UAE government portal for further information.
UAE visa requirements
Any travel visa comes with visa requirements. The criteria may differ depending on your travel purpose. Here are some general United Arab Emirates visa requirements.
Required documents to apply for a UAE visa
Each visa application has its own necessary documents. When applying for a long-term visa, you must consult the UAE embassy to check the required documents. If you need a UAE Tourist Visa or a Visa on Arrival, please see the requirements below:
Required documents for the UAE Tourist eVisa application
Lucky you! This electronic UAE visa has only a few required documents! Gather the following items to complete the online form:
Passport

Applicant Photo – If you don't have one, don't worry! Use our Passport Photo Service to get one 100% government-compliant.

Airline Confirmation – Ensure your round-trip airline ticket matches your trip dates.

Birth Certificate of Minor, if applicable.
Do you have everything you need? So, get your UAE Tourist Visa in just a few clicks!
Required documents for a Visa on Arrival (VoA)
The UAE VoA also has just a few required documents:
Passport

Proof of onward or return flights

All documents required for the next destination
UAE passport requirement
When applying for a UAE visa, ensure your passport meets the following criteria:
Your passport must be valid for at least six months from the date of entry into the UAE.

It must have at least one blank page.

It must be an ordinary passport. For example, diplomatic passport holders may apply for specific visas or have different requirements.
UAE photo requirements
When applying for a UAE tourist visa, you must submit a recent passport-size photo. Ensure your photo meets the following requirements:
The photo should be in color and taken against a white background.

Your face should be clearly visible, with no shadows or reflections on the face or background.

You must look directly at the camera with a neutral facial expression.

Headwear is only allowed for religious purposes and should not obscure the applicant's face.
Check out our complete guide for the UAE visa photos or simply use our practical Passport Photo Service.
Children's requirements for a UAE visa application
Traveling with kids? Be aware children also need tourist visas to enter the UAE. Before applying, note:
The application must include the child's birth certificate

Females below the age of 18 are not eligible to apply for this type of visa unless they are traveling with their parents.
UAE financial visa requirements
You don't need to worry about financial requirements if you're applying for short-stay visas, like the UAE Tourist Visa or Visa on Arrival.
Otherwise, you may need to meet certain financial requirements to get a long-term visa. The UAE government wants to ensure visitors have enough money to support themselves during their stay.
The exact financial requirements can vary depending on the length of stay and the type of visa you're applying for. Generally, you must provide evidence of sufficient funds to cover your expenses while in the UAE. This could include bank statements, salary certificates, or sponsorship letters. Check more details with the UAE embassy in your country.
UAE entry requirements
Now that you had an overview of the UAE requirements, remember that you need these two items to enter the United Arab Emirates:
A valid visa

A valid passport
Once you have these on your hands, enjoy the fantastic UAE attractions!
More about the UAE Tourist eVisa
The UAE Tourist Visa is the best option to travel to the United Arab Emirates hassle-free! Apply online in a few minutes, receive your visa via email, and board the plane with an approved visa. Check below for all the document details and how to get this electronic visa.
UAE visa validity: How long can I stay in the country?
This UAE eVisa is valid for 60 days after issued and allows for a Single Entry into the country. Once you enter the UAE with your eVisa, the UAE authorities allow a maximum stay of 30 days in Total. Keep in mind that if you overstay your visa, you may face penalties, including fines or deportation.
UAE Tourist eVisa processing time
Getting your UAE eVisa is easy and quick! We offer three processing time options, and you can choose the one that best suits your travel needs.
Standard processing time: You'll get your UAE visa in 12 days.

Rush processing time: We will process your Tourist Visa in 10 days.

Super rush processing: It's the best option if you need the visa as soon as possible since you'll receive the document in 8 days.
Once your visa is approved, you'll receive it via email to present it to the immigration officer upon arrival in the UAE.
UAE Tourist eVisa: Fees and cost
The price of the UAE eVisa depends on the processing time you select. We offer three processing options. They all include the government visa fee in the final cost, so you can pay for everything in one go.
Standard processing time: USD $207.99.

Rush processing time: USD $271.99.

Super rush processing: USD $335.99.
How to apply for the UAE Tourist eVisa?
Getting a valid visa for the UAE is a straightforward process that can be done online in just three simple steps. Here's how:
Step 1: Complete the visa application form with personal information, passport number, travel details, and health information. It's essential to have a confirmed flight ticket to submit your application. In this step, also choose the visa processing time you want.

Step 2: Double-check all the information to avoid any mistakes that might delay your visa or lead to rejection. Once you've confirmed that all the information is correct, pay the visa fee with a credit or debit card.

Step 3: Upload clear scans of all your supporting documents and submit your application. The whole process will take you up to 15 minutes to complete!
Once your UAE eVisa is approved by immigration, we'll send it to you via email. We recommend printing out your visa and keeping it on an electronic device before traveling, so you can easily present it to the UAE authorities at the airport.
Apply for the UAE Tourist eVisa now
Can I extend my UAE Tourist eVisa?
Visitors to the UAE with a Tourist eVisa can stay for 30 days in Total in the country, with the option to extend the visa twice for an additional 30 days each time. However, as of December 2022, travelers must leave the country to request a visa extension. Alternatively, you can leave the UAE and apply for a new Tourist Visa, allowing you to stay for the same duration.
Note that overstaying your visa can result in a penalty of AED 100 per day, plus an additional AED 100 service fee to be paid at the border. It's better to leave the UAE before your visa expires to avoid these fees.
Benefits of getting your UAE Tourist eVisa with us
Application 100% Government Compliant: Our team of iVisa experts will carefully review each answer you provide on the form and ensure it complies with the UAE government requirements.

Simplified Form: Our visa application form is shorter, simpler, and more straightforward to fill out than the Embassy application form.

Complete the form at your own pace: Make changes to the application form and save your progress for later.

Save time: Applying with us means you don't have to waste time visiting an embassy or waiting in airport lines. It takes only a few minutes to apply, and you can do it at home.

We value your safety: We take your data security very seriously and have a robust system to protect it.

Support: Our friendly customer service team can always help with questions or concerns.
Apply for the UAE Tourist Visa with us
Where can I learn more about the UAE Tourist eVisa?
Do you have questions about the UAE Tourist eVisa or another travel document? Don't hesitate to contact our customer support team via chat or email us at [email protected]. We're always available to assist you with any difficulties!