There is a great disruption in the once normal world caused by a supremely infectious disease called COVID-19, and it has got people in this tiny island nation thinking how citizens of the Philippines can enter Indonesia during a coronavirus outbreak. Changes needed to be made to the way people leave and enter the territories of host countries, and those regulations are under close scrutiny since they are the first lines of defense against the further spread of the disease.
Note: Since April, 2022, the Indonesia Health Alert Card is no longer necessary to enter the country.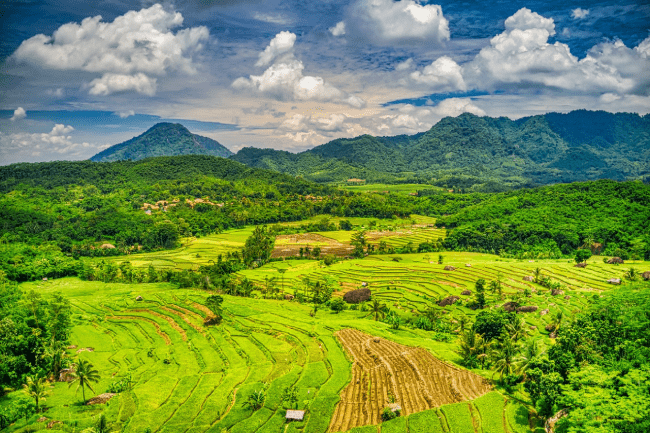 It's been a few months since the Republic of Indonesia put new, stricter rules regarding entrants into action in an effort to protect their populace. The following are some of the new procedures that every entrant into the country must go through. Let's take a look at them.
1.There will be continuous monitoring of the conditions surrounding the progress of the disease by the government of the Republic of Indonesia. They will strive to be on top of things using reports from the World Health Organization and they will center changes in their policies on the data in the reports.
2.Some of the policies surrounding the acquisition of entry and visas have been suspended at the moment. In particular, the policies on visas on arrival, short-stay visit visas, and the use of visa-free entry facilities have been temporarily been put on hold amidst concerns regarding the coronavirus pandemic. The suspensions are temporary, however, and they will be lifted as soon as it is deemed safe by the Indonesian government.
3.Only Indonesian missions will be handling visa applications for people who wish to enter Indonesian territory for a visit or a simple transit. The visa should be in accordance with the person's purpose in entering the country. In addition to all this, every entrant must now show The Indonesia Health Alert Card to show that the individual is not infected by the virus. The certificates must come from their home country's health organizations and authorities.
How Citizens of the Philippines Can Enter Indonesia during the Coronavirus Pandemic?
Indonesia does not have any special regulations concerning Philippine citizens going into their country. They will only be required to present visas provided by the Indonesian mission they applied from, as well as the Indonesia Health Alert Card. All entrants from the Philippines should make sure that their visas reflect their purpose in entering the country, be it a visit or just transiting through.
Do I need a COVID vaccine or vaccination certificate to enter Indonesia?
Yes, Indonesia has been taking steps to restore travel within its borders. In order to enter Indonesia, travelers aged 18 and older need to display the COVID vaccine passport or vaccination certificate.
Accepted vaccines are Pfizer, Moderna, Sinovac, AstraZeneca, Johnson & Johnson, and Sinopharm.
Travelers are considered vaccinated if all doses of a vaccine against SARS-Cov-2 have been administered for at least two weeks before traveling.
Regulations for Entry of Citizens from China and South Korea
The Republic of Indonesia has implemented restrictions on entry for citizens of South Korea and the People's Republic of China. These restrictions are put in place by the Indonesian Minister of Foreign Affairs and the Minister of Law and Human Rights and they comprise the following:
Indonesia has decided to stop all direct flights to South Korea and China. All direct flights from these two countries into Indonesia are also hereby disallowed until further notice.

The government has also temporarily stopped providing Chinese nationals that come from mainland China with visas on arrival. This policy extends to citizens of South Korea, particularly those from Gyeongsangbuk-do province and Daegu City. Their visa-free entry options have also been revoked for the moment.

Indonesia will refuse entry for visitors and travelers who have stayed in mainland China for 14 days or more. Those who wish to transit through the country to go to another with the same travel history will also be denied. Not to worry. The ban is not permanent and will be lifted when the pandemic has abated.
Get your Indonesia Health Alert Card with iVisa.com.
Entry Restrictions for Citizens of European Countries
Indonesia has implemented travel restrictions on entrants coming from certain European countries. They may not enter the country if they are travelers or residents coming from one of the following countries: the United Kingdom, Switzerland, Germany, France, Spain, Italy, and the Vatican. If they are visitors from said countries and have stayed there for at least 14 days before trying to enter Indonesia, they will not be allowed to enter. They will also not be allowed to transit through the country.
As an added preventive measure, visitors who came from these countries within the last 14 days (based on a review of their travel history) will be denied entry as well. Iran, which is not a part of Europe, is part of the list as well and the same restrictions apply for their residents and visitors.
Travelers who are eligible for entry need to present a Health Alert Card to the Port Health Authority at the point of entry.
Provisions for Extension of Forms
Permits to stay in Indonesia can be extended and will be under the jurisdiction of the Indonesian Minister of Law and Human Rights. The KITAS (Temporary Stay Permit Card) and the KITAP (Permanent Stay Permit Card) can be extended this way. The Ministry will also oversee extension applications for diplomatic visas and service visas even if their holders are out of the country.
Travel passes like expired Short Visit Passes for foreign travelers who are still within Indonesia can be extended under the rules provided by the Ministry of Law and Human Rights.
In case you still have doubts, you can contact us at any time.
Why Are All These Restrictions in Place?
The current coronavirus, the pathogen for COVID-19, is easily transmissible from one person to another. It accounts for a confirmed worldwide death toll in the hundreds of thousands and millions of infected. Though each country has different approaches to minimize the risks, these rules are in effect in response to the ease of transmission of the virus and aim to protect travelers as well as citizens of the host nation from infection.
It pays to be in the know about travel restrictions and other instructions when traveling to other countries. This is not just so you don't waste any money and time, but also to protect you from the viral disease that is currently in a pandemic status. Find out what you need to do to travel abroad during the coronavirus outbreak.