As COVID-19 evolves, the Special Administrative Region of Hong Kong has been looking for alternatives to allow travelers to keep visiting Hong Kong in a safe way. For that reason, its Department of Health has implemented a new travel document called Electronic Health Declaration Form. This form must be presented by every person traveling to Hong Kong in order to guarantee they meet the conditions to enter this region.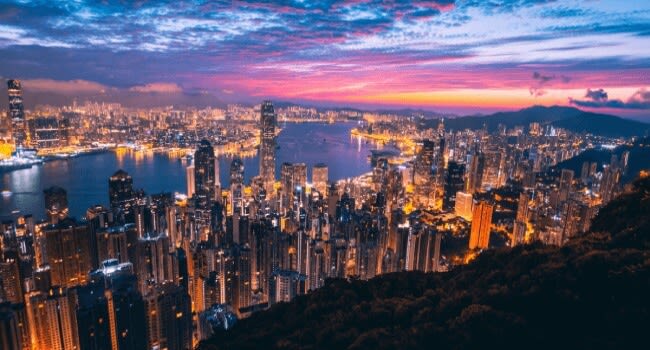 Lufthansa is distributing this Hong Kong Health Declaration to passengers in all their flights to Hong Kong. However, here at iVisa you can obtain your Hong Kong Health Declaration before your flight in order to avoid any unexpected inconvenience.
Frequently Asked Questions (FAQs)
I've decided to apply for the Health Declaration, what documents do I need to have?
Awesome choice! Well, we will need the following in order to process your application:
A valid 6-month passport scan: we only need the scan of the information page.
A payment method: we are currently accepting all credit/debit cards.
Do I need a COVID vaccine or vaccination certificate to enter Hong Kong?
Hong Kong now allows foreign visitors who have been fully vaccinated at least 14 days before arrival. A vaccination certificate in English or Chinese must be presented, along with a written confirmation in English or Chinese.
COVID-19 vaccination certificates are mandatory if you are coming from any country except mainland China, Taiwan or Macao. However, unvaccinated children under 12 accompanied by fully vaccinated parents are exempt from this requirement.
Accepted vaccines are: AstraZeneca, Anhui Zhifei Longcom, Covaxin, Pfizer, CanSinoBIO, Sputnik V, Vero Cell, Janssen, Moderna, Nuvoxavid, Covishield, Covovax, Sinopharm, and Sinovac.
Do I need a COVID-19 test to travel to Hong Kong?
COVID test prior to arrival: Antigen within 24 hours.

COVID test exemptions: Travelers coming from Mainland China or Macao, children under 3 and transit passengers.
Note: Travelers are advised to complete the online Health Declaration Form after they have obtained the negative RAT result.
Will I be required to quarantine once I get to Hong Kong?
Arrivals from Macao or mainland China:
Quarantine requirements: Self-monitoring for 3 days

Quarantine testing: a PCR on day 2
Arrivals from Taiwan and the rest of the world:
Quarantine requirements: 3-day medical surveillance

Quarantine testing: Daily rapid antigen tests until day 7 and a PCR test on day 2, 4 and 6.
How long does it take to get this document and how much would it costs?
Based on the processing speed you choose, the time and cost will change. Find more details below:
Standard Processing: we'll process your Health Declaration in 24 hours. Our service fee here is USD $36.99.

Rush Processing: here it will take 4 hours to process your application. Furthermore, the cost will be USD $61.99.

Super Rush Processing: we recommend this one if your travel is really urgent. We'll process your order in 30 minutes. The service fee increases to USD $102.99 but it worth it.
How long can I stay in Hong Kong if I get the Health Declaration?
As a German citizen, you will be able to stay in Hong Kong for 90 days without a visa.
How can I apply for the Hong Kong Health Declaration?
Simple. Just click here to apply and follow these steps:
Complete the questions with your information and then select the processing speed you prefer.
Give a quick review of your application before making the payment.
Will it take me long to submit my application?
It will be faster than you think. Start here and you'll be ready in 5 minutes!
How many times can I use my Hong Kong Health Declaration?
The Health Declaration gives you only a Single Entry and you can use it 30 days after issued.
Is iVisa a good option to process my Hong Kong Health Declaration?
Of course, we are! We have been helping persons to obtain their travel documents for 8 years now. Furthermore, our forms are really simple to fill and we work hard to deliver your travel document on time. We make sure to process your application according to the government's regulations to assure its approval. Nonetheless, bear in mind that the final response depends on the government's processing.
I have more questions, where can I contact you?
You can contact us by chat, email ([email protected]) at any time! If you want to read more FAQs related to the Hong Kong Health Declaration, you can click here.