As a measure to stop the spread of the COVID-19, the Department of Health from Hong Kong Special Administrative Region has released the Electronic Health Declaration Form. Now, travelers who want to visit Hong Kong must present this document upon their arrival. These forms are distributed to passengers on all American Airlines' flights going to Hong Kong. Nonetheless, since we know this document may be difficult to complete. In iVisa.com, we give you the choice to apply online for this Hong Kong Health Declaration in order to avoid any inconvenience.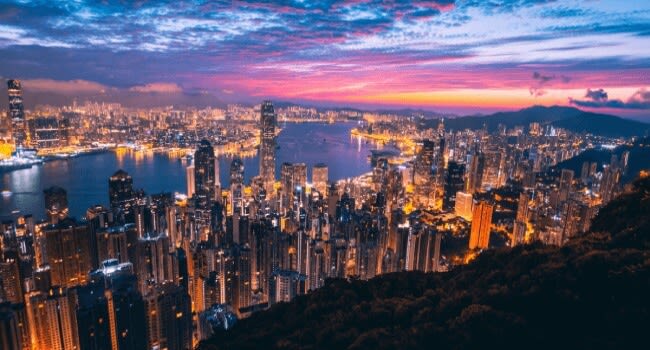 Frequently Asked Questions (FAQs)
What documents do I need to have in order to submit my application?
We need you to have the following documents:
Passport Scan: it must have a validity of 6 months beyond your planned departure date.
Payment Method: in iVisa.com, we are accepting all credit/debit cards.
Do I need a COVID vaccine or vaccination certificate to enter Hong Kong?
Hong Kong now allows foreign visitors who have been fully vaccinated at least 14 days before arrival. A vaccination certificate in English or Chinese must be presented, along with a written confirmation in English or Chinese.
COVID-19 vaccination certificates are mandatory if you are coming from any country except mainland China, Taiwan or Macao. However, unvaccinated children under 12 accompanied by fully vaccinated parents are exempt from this requirement.
Accepted vaccines are: AstraZeneca, Anhui Zhifei Longcom, Covaxin, Pfizer, CanSinoBIO, Sputnik V, Vero Cell, Janssen, Moderna, Nuvoxavid, Covishield, Covovax, Sinopharm, and Sinovac.
Do I need a COVID-19 test to travel to Hong Kong?
COVID test prior to arrival: Antigen within 24 hours.

COVID test exemptions: Travelers coming from Mainland China or Macao, children under 3 and transit passengers.
Note: Travelers are advised to complete the online Health Declaration Form after they have obtained the negative RAT result.
Will I be required to quarantine once I get to Hong Kong?
Arrivals from Macao or mainland China:
Quarantine requirements: Self-monitoring for 3 days

Quarantine testing: a PCR on day 2
Arrivals from Taiwan and the rest of the world:
Quarantine requirements: 3-day medical surveillance

Quarantine testing: Daily rapid antigen tests until day 7 and a PCR on Day 2 after arrival.
How many days does it take to obtain the Hong Kong Health Declaration and how much do I have to pay for it?
Both will depend on the processing speed you prefer. Below, you will find listed the three speeds we offer:
Standard Processing: it will take 24 hours to process your Health Declaration. Plus, our service fee here is USD $25.49.

Rush Processing: you will get your document in 4 hours. Here our fee will be USD $45.99.

Super Rush Processing: if you have to travel fast, then this is the one for you. Here we'll process your application in 30 minutes. The service fee of USD $77.99 may sound a little higher but you won't regret choosing this option.
How long time can I stay in Hong Kong with the Health Declaration?
US citizens can be able to remain in Hong Kong for up to 90 days without a visa.
Remember that the Health Declaration is only valid for entering the country, which means that it will expire automatically in 30 days after issued.
How can I apply for the Hong Kong Health Declaration?
It's really simple. Just start filling out your application and follow as stated below:
Fill basic information about yourself and select the processing speed most suitable for you.

Then, review your application to verify everything is correct and proceed with the payment.
How much time will I spend submitting my application?
You will have your application faster than you think. Ten minutes of your time will be more than enough to complete all in the online application form.
How many times can I use the Hong Kong Health Declaration?
You will get a Single Entry. Since this document works as a health statement, it's only valid for one use.
Why should I choose iVisa.com to apply for my Hong Kong Health Declaration?
Our specialty is to process travel documents for our customers. We have a vast range of products for multiple countries. Help travelers to obtain their Visas in the shortest period of time is our goal. Not only that, though the approval depends entirely on the government, but we also make sure to process your application according to their regulations.
Where can I contact you if I require further assistance?
You can chat by clicking here with one of our agents. If you prefer to contact us by email, you can send a message to this email address: [email protected].