The global situation is experiencing a marked change for the better after the testing initial months of the pandemic affected many of the countries in the world. The changes are thanks to the combined effort of all affected nations and the implementation of rules and procedures that are aimed to halt the transmission of the virus.
At the outset of the pandemic, Italy was one of the worst-off countries. However, with strict adherence to health response protocols, the country is now well on the way to recover much of its former status. It is taking everything it has learned about the virus and its pathology, and the technologies developed by other countries. These are integrated into their plans to manage their borders and handle travelers as the country re-opens.
Note: Since May 1st, 2022, the Italy Self Declaration Form is no longer necessary to enter the country.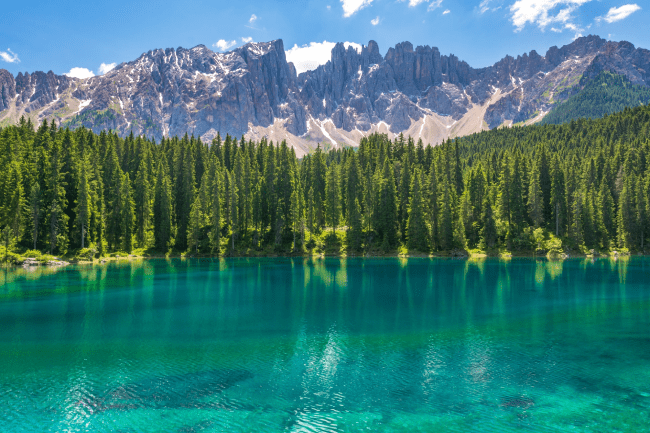 Frequently Asked Questions
Do I need a COVID vaccine or vaccination certificate to enter Italy?
No, you don't. As of today, COVID vaccination passports or certificates are not mandatory to enter Italy. Since information may change quickly, we advise you to follow up on the latest Italy travel updates and/or contact your local embassy.
Do I need a negative COVID-19 test result to enter Italy?
COVID test prior to arrival: Pre-departure tests are no longer required.
Do I need to quarantine when I arrive in Italy?
Quarantine requirements: There are no quarantine requirements.
Who is able to travel into Italy?
Travelers who are coming from most European countries and member states of the Schengen Agreement will be able to enter Italy freely, regardless of the purpose of their visit. This means they are not required to fill out the self-declaration. Here is a list of countries whose travelers will be able to enter Italy freely:
Member states of the European Union: Sweden, Denmark, Netherlands, Finland, Poland, Lithuania, Estonia, Croatia, Latvia, Slovenia, Czech Republic, Belgium, Austria, Hungary, Portugal, France, Spain, Germany, Greece, Cyprus, Malta, and Luxemburg. Travelers coming from Bulgaria and Romania, though while members of the EU, will need to quarantine themselves for 14 days once they arrive in Italy.
There are non-EU European states whose travelers will be able to enter Italy without hassle. These are Liechtenstein, Norway, Iceland, Switzerland, and the United Kingdom of Great Britain and Northern Ireland. This also includes the European microstates of the Republic of San Marino, Andorra, Principality of Monaco, and Vatican City within Italy itself. However, they may still need to present a Health Declaration Card to be able to enter the country.
Will non-EU states be able to enter Italy?
For travelers coming from countries that are not members of the Schengen Agreement or the EU, you will still be able to enter Italy, albeit with a lot of restrictions. You will be able to enter Italy if you are proven to have essential work in Italy; or you are required to study in Italian schools; or you are entering the country for medical reasons; or there is an absolutely urgent reason for you to enter the country.
If your trip to Italy does not fall under any of the conditions stated above, you will not be allowed to enter without a valid reason for entry, and you will need to go on a 14-day quarantine once you are in the country.
I am a traveler from a high-risk country. Will I be allowed to enter the country?
If a traveler is coming from a country that is considered high-risk for COVID infections, then the person will not be allowed to enter the country. If you have stayed in one of these countries within 14 days of your trip to Italy, then you can't enter Italy. These nations are Moldova, Armenia, Kosovo, Bosnia Herzegovina, Bahrain, Kuwait, Oman, Bangladesh, North Macedonia, Montenegro, Brazil, Dominican Republic, Chile, Peru, and Panama.
If you are granted access to Italy despite having stayed in one of the above countries, you will need to show a Health Declaration Card for the authorities to allow you to enter the country.
What other conditions will lead to a traveler getting banned from entering Italy?
All travelers who are infected with COVID-19 will not be allowed to enter the country. This is true even if you are a citizen of EU member states or of Schengen states. Italian authorities will also prevent you from entering if you have been in close proximity and contact with someone identified to have the disease.
How safe is iVisa.com to use?
The iVisa.com platform is very safe for use if you want to get travel documents like a Health Declaration Card. Its security software ensures that customer information will not be accessed by an unauthorized user.
Where do I go for information?
Information about travel documents and travel requirements are on the iVisa.com website. You can also send an email at [email protected]