Disclaimer: Since July 6, the Australia Health Declaration is no longer needed.
Although traveling has become a challenge for many due to the coronavirus, numerous countries have decided to take a step forward to go back to normality. That includes opening their borders to allow the entry of travelers. One of the countries that have highlighted this regulation is Australia.
Australia only permits the entry of people who are automatically exempt from travel restrictions, individuals who have been granted an individual exemption, and Australian citizens and permanent residents by now.
Apply for the Australia Travel Declaration here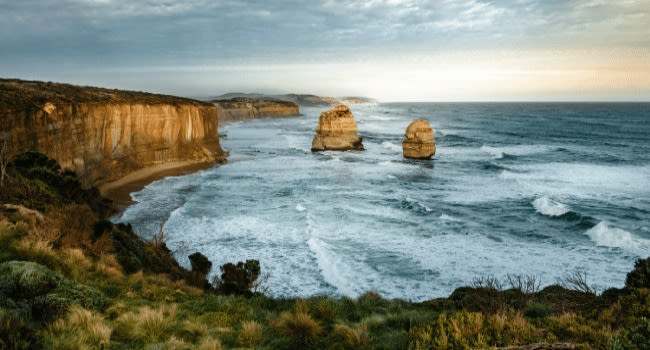 Even so, little by little, the government will expand the exceptions to accept the entry of any foreign traveler who does not need a visa. It's important to note that to enter Australia, any foreign traveler must have an Australia Travel Declaration on hand.
To learn more about the Australia Covid entry rules, we recommend taking into account the information in the following list of questions.
How can I get the Australia Travel Declaration?
Enter our application form on iVisa.com first.
Fill in the online application form.
Choose the processing speed you prefer.
Wait for our approval after our agents review all the information you previously offered.
After you finish this process, we'll send you the Australia Travel Declaration via email.
If required, remember to hand-sign and print the document before arriving in Australia.
Frequently Asked Questions
What are the Australia Covid Entry Rules?
The main rule to enter Australia is to have the Australia Travel Declaration on hand before arriving at the airport. We can help you obtain this document, but to do so, you must have these items first:
Your passport with a valid expiration date.
An email address to receive the form.
A payment option. You can choose between a debit/credit card.
To learn more about the Australia Covid Entry Rules, click on this link.
Do I need a negative COVID-19 test result to enter Australia?
Currently, there are no requirements for COVID test in Australia.
Do I need a COVID vaccine or vaccination certificate to enter Australia?
COVID vaccination passports or certificates are no longer mandatory to enter Australia.
Since information may change quickly, we advise you to follow up on the latest Australia travel updates and/or contact your local embassy.
Do I have to quarantine on arrival to Australia?
Quarantine requirements: There are no quarantine requirements in Australia. It's not necessary for incoming travelers to carry health insurance but it is recommended.
How much does the Australia Travel Declaration cost?
The price will vary depending on how quickly you want to receive this document. Keep in mind that we charge a small fee to process your document faster and easier. You can choose one of the following options:
Standard Processing Option:

5 days

-

USD 37.49

.
Rush Processing Option:

3 days

-

USD 61.99

.
Super Rush Processing Option:

24 hours

-

USD 106.99

.
If you're ready to start the process, click here.
Learn more about the Australia Covid Entry Rules here.
How can I obtain the Australia Travel Declaration?
You can easily obtain the Australia Travel Declaration by following the process below:
First, enter the application form page and complete the questionnaire with your basic details. After that, select a processing speed.
Second, be sure of the information you offered, as it should be correct. After that, you can continue with the payment.
Third, attach all the documents required to the form and click 'submit' to finish the process.
Click here to start the process.
Is it safe to use iVisa.com?
Yes, it's very safe to use our services as we offer an up-to-date platform that guarantees the security of our database. Read these reviews if you still feel unsure about it.
Where do I get more information?
To read more information about the Australia Covid Entry Rules, click here. You can also contact our customer service center, which is available 24/7.
iVisa.com Recommends
Australia is a country of great expansion that is usually very active in tourism due to its geographical variety. In Australia, you can enjoy not only beautiful beaches but also various savannahs and rocky terrain. All its territory is fascinating and usually includes a great variety of animals, which are often mentioned in popular culture.
Some of those animals are the kangaroo, the koala, the numbat, the Fitzroy River Turtle, the echidna, and the quokka, to name a few. You can see each of these animals only with certain conditions and in different lands of the country, so you must carefully plan which national parks or reserves to visit to explore more about this topic.
Some of the national parks that you can visit in this country are Uluru-Kata Tjuta National Park, Kakadu National Park, and Karijini National Park. In the Uluru-Kata Tjuta National Park, you can see the famous rock formation of Uluru, considered the navel of Australia.
These are just some of the places you can visit in Australia, but we recommend you take into account the Australia Covid Entry Rules so that you have no issues there.