Unsure about Australia's vaccine requirements currently? Here's everything you need to know about travel requirements for Australia during the COVID-19 pandemic.
Australia's natural beauty, unique landscape, and stunning beaches draw tourists to the country. However, like most other countries, the Australian government has introduced new rules for international travelers entering the country amid the Coronavirus pandemic.
The new protective measures aim to reduce health risks; however, they can be daunting to navigate. To make it easier, we've created a guide to the vaccine requirements, including the digital passenger declaration form to visit Australia.
Remember you can check if you have all the necessary documents you need using our visa checker tool.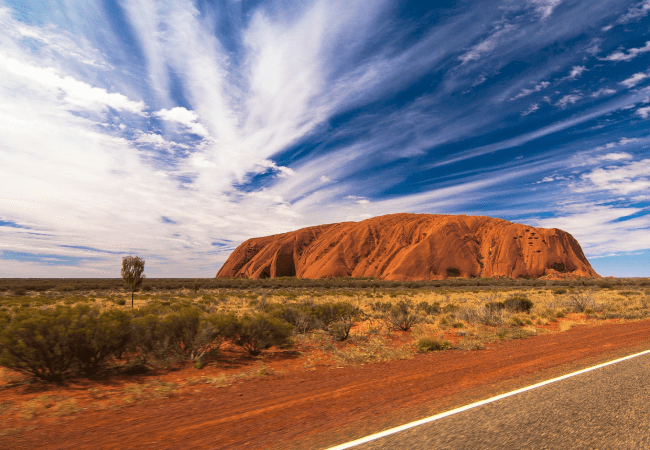 Are Vaccines Required to Travel to Australia?
Like most countries, Australia recommends travelers arriving in the country on inbound international flights to have up-to-date inoculations. We advise all travelers to research the endemic diseases in Australia before they visit.
It's essential to check for government health updates to determine if there are any health risks or increased risks of certain diseases in the country before your trip. This information changes often, so we recommend checking it on dates close to it. According to the CDC, there are various vaccines you need to get before traveling to Australia and other precautions you may need to take.
Endemic diseases in Australia
There are some endemic diseases in Australia that travelers will be at an increased risk of contracting while in the county. Since March 2022, this includes Japanese encephalitis, as parts of eastern and southeastern Australia currently have an outbreak.
The country also currently has several infectious diseases within its borders, including chickenpox, influenza, measles, mumps, rubella, polio, shingles, hepatitis B, and yellow fever.
Immunization against these diseases is highly recommended, and officials may request proof of vaccination on arrival in Australia, depending on your nationality and which country you are traveling to Australia from.
There are also a number of non-vaccine preventable diseases that travelers will need to take measures to avoid. These include leptospirosis, dengue fever, Ross River fever, TB and Hantavirus.
COVID-19 Vaccination Requirements to Enter Australia
Like many other countries, Australia has relaxed their COVID-19 travel restrictions and has opened up to international travel. This means you can travel to Australia without disclosing your COVID-19 vaccination status. Unvaccinated visa holders will also no longer require an individual travel exemption to enter Australia.
Do you require a travel declaration or tests to travel to Australia?
On July 6, 2022, the Australian government revealed that unvaccinated travelers can travel to Australia without an individual travel exemption. Travelers visiting Australia do not require a negative pre-departure test, nor do they need to fill out the Australia Travel Declaration.
However, all travelers still need to apply for and fill out the Australia Incoming Passenger Card (IPC) Declaration as usual.
Summary Tables of Australia Vaccine Requirements
To help you ensure you will meet all the vaccination requirements to enter Australia, we've created two tables to consolidate and summarize all the relevant vaccination information below.
Required travel vaccinations for Australia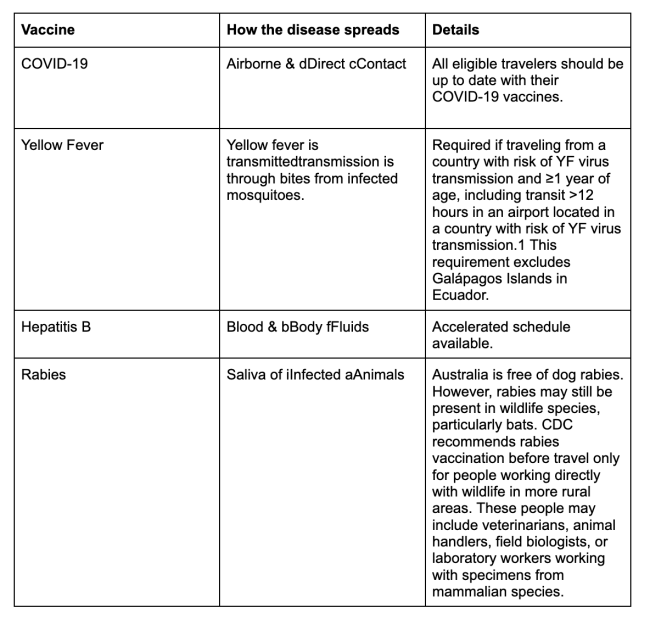 Routine vaccinations for Australia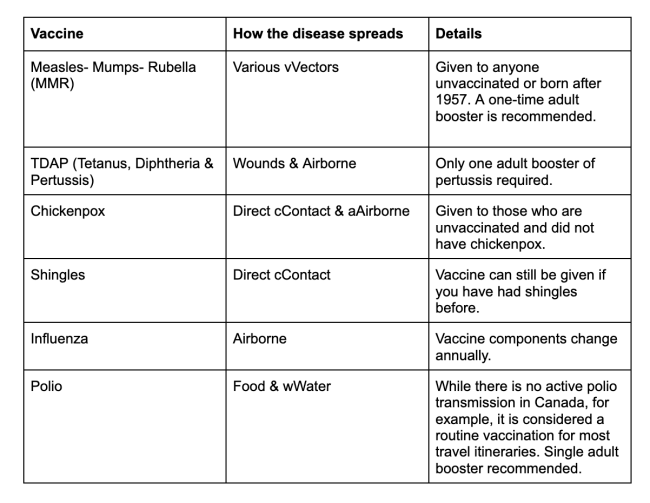 Non-Vaccine Preventable Diseases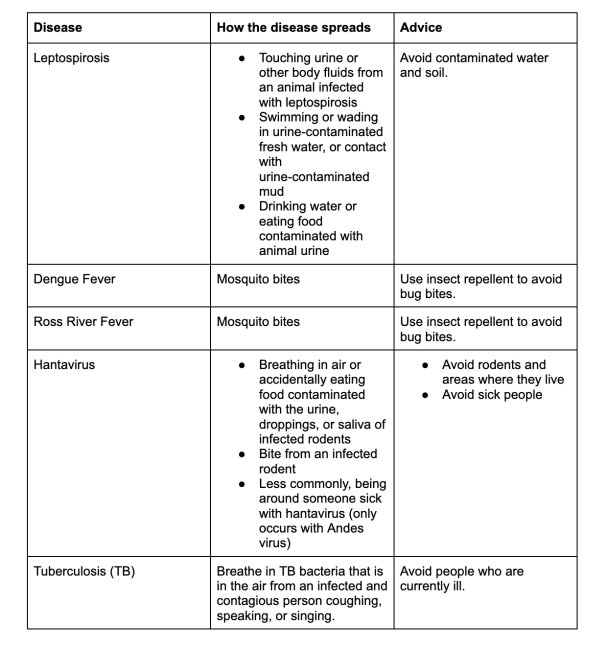 Australia Incoming Passenger Card
As we mentioned earlier, aside from vaccines, all passengers must fill out the Australia Incoming Passenger Card (IPC) Declaration to enter Australia.
What is the IPC declaration?
The Australian Incoming Passenger Card provides traveler identification for officials to monitor passengers entering Australia. It must be completed by everyone, including residents of the country.
Since the Australia Travel Declaration has been removed as an entry requirement, the digital passenger declaration doubles as a health status check for non-Australian citizens. It also serves as a special category fast visa application form for Norfolk Island Permanent Residents.
Do minors require an Australia Incoming Passenger Card?
Yes, even minors need this travel document to enter Australia. If you are traveling with a child under 16, you must fill out the document on their behalf.
How to fill out the Australia Incoming Passenger Card online
You can fill out the IPC online in 3 simple steps and receive your document within 24 hours. The steps are:
Fill out the application questionnaire and select the processing option that suits you.

Make sure all the information you have entered is correct and pay the application fee.

Attach supporting documents and submit your application.
Check your email inbox for the completed digital document. Please print this and bring it with you on your travels.
What are the costs and processing times of the Australia Incoming Passenger Card?
The cost of the passenger card varies depending on your nationality and the processing time you choose. iVisa offers these three choices:
Standard Processing Time: Takes 24 hours.

Rush Processing Time: Takes 8 hours.

Super Rush Processing Time: Takes 4 hours.
If you have more questions about the visa requirements, you can peruse the Learn more — Australia page. If you want to know the costs of the IPC form for your nationality, use our visa checker tool. You can also contact our 24-hour customer service team if you have any further questions.