With the COVID-19 pandemic still going on around the world, infecting millions and leaving a death toll in the hundreds of thousands, governments from most countries in the world have changed the way how foreign travelers can enter their territories. Taiwan is no exception and one of the newer requirements for entering Taiwan is for all travelers to provide a Health Declaration Form before their outbound flight to Taiwan. This is true even for citizens of the People's Republic of China. Another requirement for entering is to subject oneself to self-imposed quarantine when they enter the country. These measures are being implemented to make sure that imported cases of COVID-19 are minimized.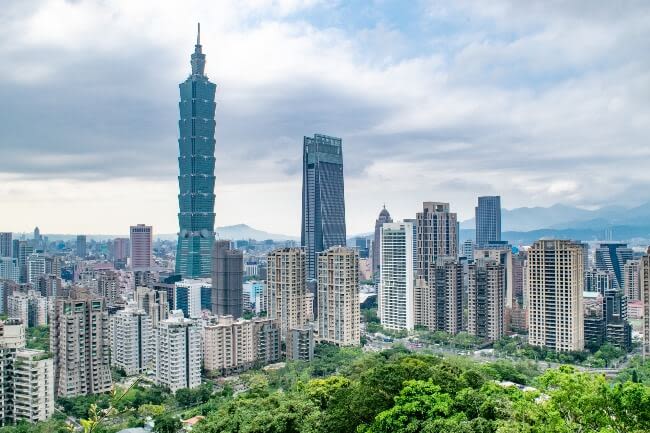 Chinese Nationals Trying to Enter Taiwan: Frequently Asked Questions
What recommendations does Taiwan have for obtaining a Health Declaration Form?
The government of Taiwan requires all foreign voyagers to provide a Health Declaration Form. Non-Taiwanese travelers can get this from a government website and the implementation will be under the Central Epidemic Command Center (CECC) of Taiwan. The form should be on hand for the traveler before boarding the plane for Taiwan.
Some passengers may be required to present a Self-Declaration Form along with the Health Declaration Form. The Self-Declaration Form may be written by the traveler himself/herself, but unless he/she is well-versed in legal terms or is familiar with the verbiage required by the Taiwanese government for such documents, it is better for him/her to get his/her travel document through iVisa.com, the world's most trusted travel website.
Do I need to get a COVID-19 test to enter Taiwan?
COVID test prior to arrival: PCR within 48 hours
COVID test on arrival: All travelers will be PCR tested on arrival at the airport
COVID test during quarantine: Check the quarantine FAQ for further details
Do I need to quarantine in Taiwan?
There are 3 programmes- A, B and C:
Quarantine requirements- A: 14 days in quarantine facility/hotel

Quarantine testing- A: PCR on arrival and day 9/10

Quarantine requirements- B: 10 days in quarantine facility/hotel and 4 days self-isolation in residential property

Quarantine testing- B: PCR on arrival and day 9/10 and day 13
Category C is for travelers who were fully vaccinated at least 2 weeks before arrival
Quarantine requirements- C: 7 days in quarantine facility/hotel and 7 days self-isolation in residential property
Quarantine testing- C: PCR on arrival and day 6 and day 13
How can travelers from China get a Health Declaration Form for Taiwan?
Taiwan regulations require passengers to complete a passenger Health Declaration Form before he attempts to board the outbound flight for Taiwan. The form can be filled out in writing or online. If the passenger goes the online route, he can find the form in the Ministry of Health and Welfare's website, under the Quarantine System for Entry in the Health Declaration and Home Quarantine Notice section.
Travelers are advised to complete their Health Declaration Forms online, especially if he is minimal risk for COVID-19 infection. Once the pass is available for release, it will be sent through SMS to the passenger's phone, using a local telecom service. This allows the facilitation of the travelers' entry into the country and allows Taiwan to divert resources to more complex cases.
What are the binding stipulations on the Health Declaration?
The Taiwan Health Declaration legally binds its holder to the stipulations stated within the form. The form requires the passenger to state where he/she has been or discloses his travel history, especially where he has been in the last 14 days in order to make sure if he has been in an area affected by COVID-19 within that time. The form also requires the traveler to give information about his current state of health. Apply now to get a Health Declaration easily.
The traveler is also required to state accurate information on the Health Declaration Form. Failure to comply with these stipulations will result in a substantial fine for the passenger, with the fine ranging from NT$10,000 to NT$15,000.
How can Chinese travelers complete their quarantine in Taiwan?
Travelers are required to follow self-quarantine protocols for the first 14 days when they enter Taiwan. They can finish their quarantine inside their residence within the country. However, if the passenger is living with someone who has pre-existing conditions that may be exacerbated by viral infections, with a child 6 years old and below, or with a person 65 years old or older, then he/she should go to a hotel for his/her self-quarantine.
Should I apply through iVisa.com?
iVisa.com is the best option if you want to avoid a stressful process and if you want to save your time! We will make this process easy and fast for you. Read what our customers have to say about us here.
I have more questions, where can I find more information?
We want to make this process easy and fast for you, so feel free to contact us anytime you have a doubt. Contact our super agents here and speak or chat with a specialist.
Get your Health Declaration with iVisa.com!