Even during the early days of the COVID-19 outbreak, governments of countries around the world have started implementing steps to minimize the number of imported COVID-19 cases into their borders. That means that there were, and still are, restrictions for foreign travelers when it comes to entering countries.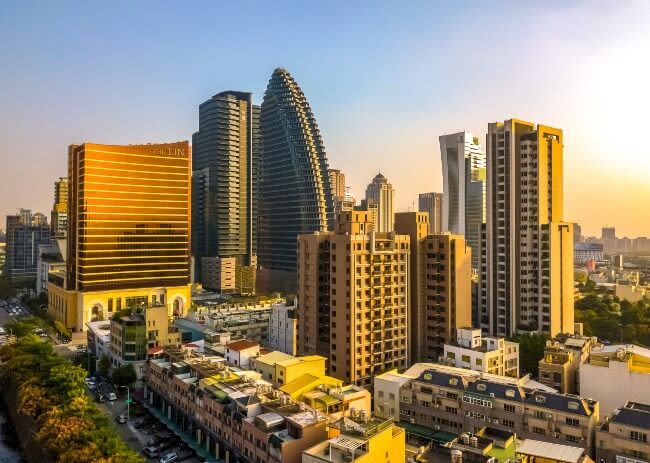 Taiwan is no exception. The country now requires all non-Taiwanese travelers to procure a Health Declaration Form before attempting to enter the country or board his flight for Taiwan. Travelers can get the Health Declaration Form quick and easy with iVisa.com. It is also requiring all inbound travelers to subject themselves to quarantine once they are inside Taiwan's borders. All of these efforts are geared towards minimizing the risk of their populace contracting the disease from outside sources. And there are penalties waiting for those who fail to comply with the regulation.
Frequently Asked Questions
What are Taiwan's recommendations about Health Declaration Forms?
All incoming travelers, including those coming from Hong Kong, are required to present a Health Declaration Form before boarding their flights. This is per the mandate made by the Central Epidemic Command Center of Taiwan or the CECC. Sanctions and fines will be imposed for non-compliance with this rule.
Apply for travel documents easily with iVisa.com. It is recommended since you can get accurate and correctly completed Health Declaration Form easily with this method. You can also get Self-Declaration Forms with the complete verbiage if the Taiwanese Government requires it in addition to the Health Declaration.
Do I need to get a COVID-19 test to enter Taiwan?
COVID test prior to arrival: PCR within 48 hours
COVID test on arrival: All travelers will be PCR tested on arrival at the airport
COVID test during quarantine: Check the quarantine FAQ for further details
Do I need to quarantine in Taiwan?
There are 3 programmes- A, B and C:
Quarantine requirements- A: 14 days in quarantine facility/hotel

Quarantine testing- A: PCR on arrival and day 9/10

Quarantine requirements- B: 10 days in quarantine facility/hotel and 4 days self-isolation in residential property

Quarantine testing- B: PCR on arrival and day 9/10 and day 13
Category C is for travelers who were fully vaccinated at least 2 weeks before arrival
Quarantine requirements- C: 7 days in quarantine facility/hotel and 7 days self-isolation in residential property
Quarantine testing- C: PCR on arrival and day 6 and day 13
How can Hong Kong residents obtain a Health Declaration Form?
Completing a Health Declaration Form is one of the requirements of the Taiwan government for a traveler to enter its borders. The form needs to be completed before embarking on the flight and can be done online or in writing by the traveler himself/herself. The online form can be found inside the section for Health Declaration and Home Quarantine under the Quarantine System for Entry within the Ministry of Health and Welfare website.
To make things easier for everybody, all minimal risk passengers are encouraged to file their application for the Health Declaration online. When the pass is available, it will be sent directly to the passenger's mobile phone as an SMS using a local telecommunications company's service. With this method, all minimal risk passengers will be able to enter the country quicker and allow the Government to divert more resources to other cases and expedite the processing.
What do passengers from Hong Kong need to do when entering Taiwan?
There are terms and conditions regarding the Health Declaration Form that is binding to the traveler. For example, the form requires the traveler to list the places he's been in within the last 14 days. This is to make sure that he has not been to an area affected by the COVID-19 pandemic. For quick, easy, and accurate Health Declaration Forms, apply thru iVisa.com.
Taiwan law requires that the information contained within the Health Declaration Form be accurate and correct. If there is any misinformation on the document, it would mean a fine of NT$10,000 to NT$15,000 will be levied against the offending traveler.
Will Hong Kong residents are required to go on quarantine in Taiwan?
All travelers, including those from Hong Kong, are required to self-quarantine in their residences in Taiwan once they enter the country. However, they will have to transfer their quarantine practice to a hotel if they are living with a child aged 6 years or younger, a person 65 years old or older, or someone with a condition that can worsen if infected with COVID-19. Failure to comply with this will net a fine of NT$10,000 to NT$15,000.
It pays to be ready for a trip to Taiwan, and you can help with that by getting your travel documents at iVisa.com.
Why should I apply with iVisa.com?
Because we will make this process easy and fast for you. You won't have to waste your time or overstress with this process, we will take care of the overall process and we will keep you informed about it.
I have more unresolved questions, where can I acquire more details?
We will be happy to assist you at any time if you contact us by any of our customer service channels here.