There were a lot of changes regarding the way that countries process travelers if they want to enter their borders. This is because of the COVID-19 pandemic that is still ravaging most parts of the world, infecting people by the millions, and killing hundreds of thousands in the process. Countries like Taiwan have a set of rules designed to minimize the risk of their populace contracting the disease from an outside source like an infected traveler.
One of the changes that the government of Taiwan made was to require all non-Taiwanese or foreign travelers to provide a Health Declaration Form before boarding their outbound flight. Travelers can apply for a Health Declaration Form easily with iVisa.com. The country is also requiring all travelers to impose self-quarantine once they enter the country. Taiwan has severe penalties in store for those who violate these rules.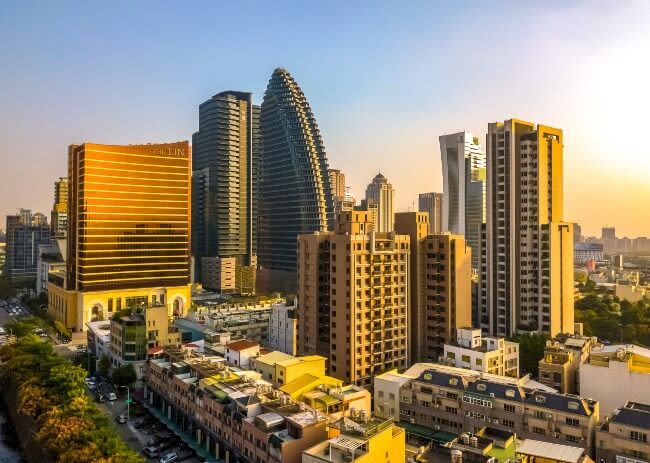 Frequently Asked Questions for People Who Wish to Enter Taiwan
What does Taiwan require for Health Declaration Form?
The government of Taiwan requires a Health Declaration Form to be shown by all incoming travelers if they want to be allowed to enter the country. The Taiwan Central Epidemic Command Center or CECC will be implementing the requirement and will impose penalties for those who do not follow immigration laws.
The form is available on a government website but for people who want to get it easily and without any errors, the application for the document is very easy through iVisa.com services. If the Taiwanese government requires you to provide a Self-Declaration Form in addition to the Health Declaration Form, obtaining one is easy as well with iVisa.com.
Which countries can travel Taiwan without a visa?
Since September 2022, Taiwan is opening to visa-free countries. Here's the list of nationalities that can travel to Taiwan without a visa:
Here's the complete updated list: Andorra, Australia, Austria, Belgium, Bulgaria, Canada, Croatia, Cyprus, Czech Republic, Denmark, Estonia, Eswatini, Finland, France, Germany, Greece, Guatemala, Haiti, Honduras, Hungary, Iceland, Ireland, Italy, Latvia, Liechtenstein, Lithuania, Luxembourg, Malta, Marshall Island, Monaco, Netherlands, New Zealand, North Macedonia, Norway, Palau, Paraguay, Poland, Portugal, Romania, San Marino, Slovakia, Slovenia, Spain, Sweden, Switzerland, Tuvalu, the United Kingdom, the United States of America, Vatican City State, Belize, Nauru, St. Kitts and Nevis, Saint Lucia, Saint Vincent, and the Grenadines.
Do I need to get a COVID-19 test to enter Taiwan?
COVID testing requirements: There are no testing requirements.
Do I need to quarantine in Taiwan?
Quarantine requirements: 7-day self-initiated epidemic prevention will be required.
Quarantine testing: Two rapid test kits will be given to travelers aged 2 and older.
Is there a way to obtain a Health Declaration Form?
The government does require all travelers wishing to enter the country to complete a Health Declaration Form before boarding the flight going to Taiwan. It can be in writing or it can be done online. The online form is available for travelers who log in to the website of the Ministry of Health and Welfare. It can be found in the section under Health Declaration and Home Quarantine Notice within the Quarantine System for Entry.
For ease of processing and faster entry into Taiwan, the country recommends that all low to minimal risk passengers file their application for Health Declaration Forms online. As soon as the pass becomes available, it will be sent as an SMS to the recipient's mobile phone ready to be shown to immigration authorities and airline officers before boarding the plane. This allows the Taiwanese government to process these travelers quicker so they are free to devote more time to more complicated cases.
What is required by the Health Declaration Form's provisions?
The Health Declaration Form is a document, the contents of which are legally binding for the holder or the passenger. One of the requirements for the Health Declaration is for passengers to disclose if they have been to areas affected by COVID-19 within the last 14 days. These areas include Macau, China, and Hong Kong.
Another requirement is for the passenger to give a continual update of his or her state of health. Since the Health Declaration Form is a legally binding document, any inaccuracies in the information provided by the passenger will result in a fine of NT$10,000 to NT$15,000. Apply for a quick and easy form with iVisa.com.
Are there any rules for travelers while quarantined in Taiwan?
Travelers are recommended to go on a self-quarantine once he has entered the country. It should be done in his residence inside Taiwan, provided that he does not live with someone who is 6 years or younger, 65 years old or older, or someone who has underlying conditions that can worsen if he contracts COVID-19.
The Health Declaration Form is required for all foreign travelers, so if you are not a citizen of Taiwan, you will need to fill one out before embarking on your flight. Get one easily using iVisa.com.
Why should I apply with iVisa.com?
Our team will take care of all the processing and we will keep you informed at every step. We assure you that it is the best and easiest way to obtain it.
I have more unresolved questions, where can I find more information about it?
Contact our customer service agents if you have any other questions or doubts, they will be happy to assist you and to solve all your questions.