According to the latest travel updates surrounding the COVID-19 pandemic, Vietnam lifted its 22-day social distancing campaign late April, and most businesses and services, as well as tourism attractions, public transportation, hotels, and flights, are authorized to resume with security measures taking place.
Nevertheless, anyone entering Vietnam must endure medical examinations including a 14-day quarantine upon arrival. Besides showing a Vietnam eVisa, you will also have to present a Vietnam Medical Declaration Form when you arrive so you can be allowed to enter this country.
The good thing is, iVisa.com can help you process this document promptly before your trip, so you don't have to waste time at the airport or having an uncomfortable experience with the port authorities when you arrive.
Please continue reading this valuable information so you can learn the correct way to request your Vietnam Medical Declaration Form safely and easily with the help of iVisa.com today.
Note: Since April 28th, 2022, the Vietnam Medical Declaration is no longer necessary to enter the country.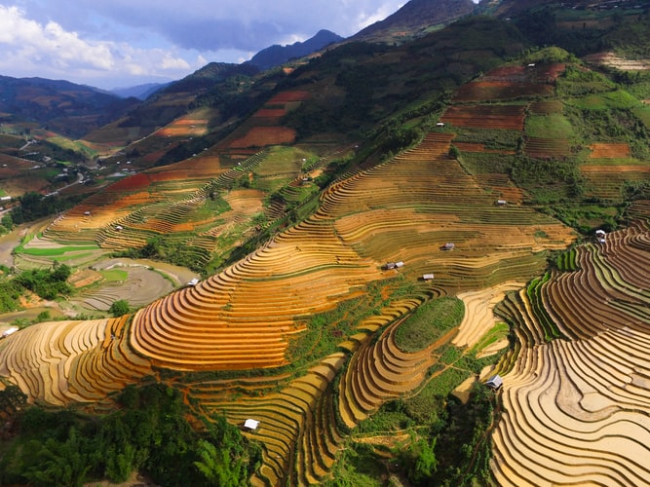 FREQUENTLY ASKED QUESTIONS (FAQs)
WHY DO I NEED TO GET A VIETNAM MEDICAL DECLARATION FORM?
Vietnam requires all visitants to submit a Medical Declaration prior to departure. In these documents, visitants will truthfully state their medical condition to inform if they are free from COVID-19 or not. This method helps Vietnam to continue limiting the spread of this infectious disease within their community. Please be advised that If you do not have a Medical Declaration at the moment of your arrival, you will not be allowed to enter the country.
Do I need a COVID vaccine or vaccination certificate to enter Vietnam?
No, you don't. As of today, COVID vaccination passports or certificates are not mandatory to enter Vietnam.
Since information may change quickly, we advise you to follow up on the latest Seychelles travel updates and/or contact your local embassy.
Do I need to take a COVID test to enter Vietnam?
COVID test prior to arrival: PCR within 72 hours or antigen test within 24 hours.

COVID test upon arrival: PCR test upon arrival.

COVID test exemptions: Children under 2.
Are there any quarantine requirements for travelers to Vietnam?
Quarantine requirements: 1-day quarantine at a designated facility until receiving negative test results.
HOW DO I GET A VIETNAM MEDICAL DECLARATION FORM?
You can get a Vietnam Medical Declaration Form directly at Vietnam's official website or you can process a virtual Health Declaration through iVisa.com prior to your trip. The whole process is simple and very reliable.
Get all the details you need to apply here.
HOW CAN I REQUEST MY VIETNAM MEDICAL DECLARATION FORM WITH IVISA.com?
Requesting your Vietnam Medical Declaration Form with iVisa.com is comfortable, quick, and really simple! You will be able to process one through our profoundly intuitive platform and conclude the process in just 10 minutes. These are the steps you need to follow:
First thing you'll do is applying here and filling out an application form by just responding to a brief set of questions. No need to worry! We will only need basic personal and contact info. Once you're done with all this, you will choose the processing time and fee that appropriately fit your current travel needs.

Next we will kindly request you to please double-check the information you have provided. Don't forget that once you've submitted the application form, no alterations are able to be done. In case you need more assistance while completing the form, just reach out to us at any moment. Our customer service reps are always eager to help with any of our customers' needs whenever is required. When you fill out the application form, you will be asked to make the payment through Paypal or with any of your credit or debit cards.

Lastly we will ask you to upload your passport scan and any other document that may be required. Shortly after this, you'll send your request, and our diligent team will be more than happy to help you with the rest! Our enthusiastic team of experts will fully study your application and send your Medical Declaration as a QR code directly to your email. This way, you only have to show it at one of the modules at the airport when you arrive.
WHAT ARE THE PROCESSING TIMES AND FEES TO GET MY VIETNAM MEDICAL DECLARATION?
iVisa.com has three different processing times and fees that alter the final price. Here are the three options for you to choose the one that best adjusts to your travel needs:
Standard Processing Time: USD 0.10 - 24 hours.

Rush Processing Time: USD 10.10 - 8 hours.

Super Rush Processing Time: USD 35.10 - 24 hours
DO CHILDREN REQUIRE A VIETNAM MEDICAL DECLARATION FORM AS WELL?
Yes, they do. Children do need to show their Vietnam Medical Declaration Form so they can enter the country because they can also spread the novel coronavirus within the Vietnam community. Fortunately, iVisa.com gives you the option to request several Medical Declaration Forms at once through our platform.
Request your Vietnam Medical Declarations here.
HOW SAFE IS IVISA.com TO PROCESS MY VIETNAM MEDICAL DECLARATION FORM?
Processing your Vietnam Medical Declaration Form with iVisa.com couldn't be more reliable. Although we are not affiliated with Vietnam's government, we are a certified travel agency with a sharp review team that will thoroughly handle your application in the most effective way. You may also view what our customers have to say about us and our whole set of services here.
CAN I CONTACT YOU IF I NEED TO KNOW MORE ABOUT VIETNAM MEDICAL DECLARATION FORMS?
Certainly! You can get in touch with iVisa.com's team any time you like! Our customer service reps are waiting for you. You can also contact them through chat, phone call, or by simply emailing [email protected]
Request your Vietnam Medical Declaration Form now.