The citizens of the United States, along with many other nationalities, can apply for an Australia ETA. This electronic document is much easier to get than a usual visa, and better yet, you can apply for it using iVisa.com. All you need to apply for the ETA is to have 10 minutes available and some basic documents. The application process is convenient, and your effort is minimal.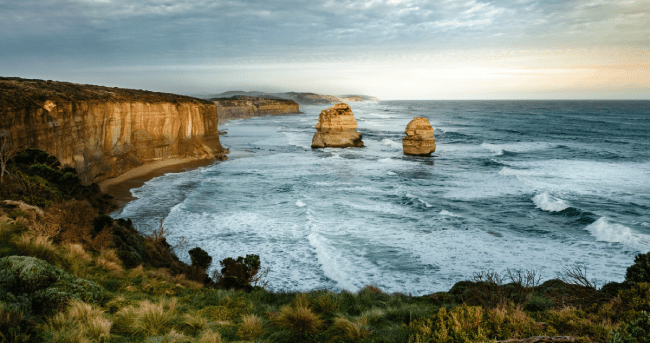 Before applying for this document, we invite you to read the article below so that you know more about the Australia ETA for US citizens, including prices, processing times, and items required.
Frequently Asked Questions
Who is eligible for the Australia ETA?
This document is available only for citizens under the Australian vis-waiver program. To check this information more accurately, we recommend using the visa checker tool on our homepage.
The citizens of the U.S. are eligible for the ETA, as well as British and Canadians. However, the list is long, so it is better to verify the entire list to see who exactly can apply for it.
What documents are necessary to apply for the Australia ETA for US citizens?
Before processing the application form, you must put together some information and some documents. iVisa.com does not ask for much, and chances are you already have everything you need. Here is a list of everything you must have at your disposal:
Valid passport
Valid payment method
A valid e-mail address
What are the processing times and fees?
Standard processing

24 hours

-

USD 55.00
How can I apply for the Australia ETA for US citizens online?
There is one more requirement you need to handle, and that is to fill in the application form. It should not be difficult as it takes about 15 minutes to get it done. Plus, if you need assistance, we have fantastic customer support ready to help you out.
The form is split into 3 steps:
Step number one asks for personal information such as name, address, date of birth, and so on. Details about your trip and passport information are necessary as well. Also, you are required to select a processing time for your application, but keep in mind that your choice affects the cost of your Australia ETA.
Step number two asks you to review the information you gave in the first step and then click on the "check-out" button to proceed with the payment.
Step number three (the last one) is to upload your photo and other documents (if required) so that you can click the "submit" button and finish the application process.
Once you are done with the steps, you can apply and iVisa.com takes over from there.
Is iVisa.com very safe?
It is as secure as possible because we have a 100% automated and safeguarded system. Additionally, we always ensure that our platform is operating perfectly so that your information is not at risk. We do not share or leak any private details with anyone, and we always let you know about the things we do through our customer service or our website.
Where can I get more information about the Australia ETA for US citizens?
Get more information about the Australia ETA for US citizens by reaching out to our 24/7 customer service team.
iVisa.com Recommends
Have you ever wondered what is the most striking thing about Australia, besides its beaches and coral reefs? Animals surely come to mind. This country is recognized as the country with the highest number of poisonous animals in the world, but don't let this fact fool you.
Australia also has many peculiar and even adorable animals that are worth knowing. One of them is the Wallaby, a creature that belongs to the same family as the famous kangaroos, but smaller. You can find them in the Flinders Range in Byron Bay or the Freycinet or the Australian Alps. Another example is the sleepy koala, a very characteristic animal that you only see in this country and that you should not ignore, especially if you walk through the Tidbinbilla Nature Reserve.
Wombats can also be found only in Australia. They are animals that weigh up to 35 kilos and look like chubby bears with short legs. You can find them with a lot of effort in the Blue Mountains. The list can go on and on, which is why you should think twice if you believe that Australia is only for poisonous animals.