The citizens of the United States, along with many other nationalities, are eligible for an Australia ETA. The electronic authorization is available online and iVisa can help you apply for one. All you need is some information and 10 minutes of your time. The application process is convenient and straightforward, and your effort is minimal.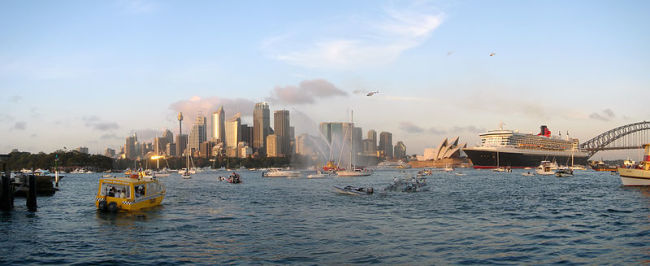 What are the requirements?
Before processing the application form, you must put together some information and some documents. iVisa does not ask for much, and chances are you already have everything you need. Here is a list of everything you must have at your disposal:
Valid passport – all applicants must have a valid passport. But that is not enough. The passport needs to be valid for at least another 6 months from the date of arrival in Australia.

Means of online payment – since this is an online application process we are talking about, you will be required to make the payment online. For that, you can use a credit or a debit card, but iVisa accepts PayPal as well.

E-mail address – an Australia ETA is electronically linked to your passport, so you do not need to print out the ETA, but we use e-mail as a means of communication, which is why we ask for an address.
Australia ETA for US citizens – the application process
There is one more requirement you need to handle, and that is to fill in the application form. It should not be difficult, and it takes about 15 minutes to get it done. Plus, if you need assistance, iVisa has fantastic customer support. The service is at your disposal 24/7 and is free of charge.
The form consists of two steps:
Step number one asks for personal information such as name, address, date of birth, and so on. Details about your trip and passport information are necessary as well. Also, you are required to select a processing time for your application, but keep in mind that your choice affects the cost of your Australia ETA. Here are your options:

Standard processing time – this is the slowest option iVisa puts at your disposal, but do not think that it takes days for your Australia ETA to be ready. In fact, your application is processed within 24 hours. As far as the fee is concerned, you will be charged USD 20.00.

Rush processing time – if you are looking for something faster, this option may be what you want. Your ETA will be ready within just 4 hours, but you will be charged USD 50.00.

Super Rush processing time – the fastest way to get your Australia ETA is if you opt for this processing time. You will get it in just 1 hour. Of course, it is more expensive as well. It costs USD 70.00.

The second and last step asks you to make the payment and revise the information you provided during step one. The revision is more important than you think because errors can invalidate your Australia ETA. If you make a mistake, you can ask us for a new and revised ETA, but we will charge an additional.
Once you are done with the steps, you can submit the application and iVisa takes over from there.
As you can see, it is easy to obtain an Australia ETA for US citizens. iVisa does most of the work for you.
The ETA is valid for 1 year after issued. You are granted Multiple Entry, but you can stay in Australia only 90 days Per Entry.