In the Northeast region of China, the winter is long, frozen, and snowy like many areas you'll find in Canada. Harbin, also called 'Ice City,' freezes for four months a year but it is just like China to offer more than one climate option. Xishuangbanna, bordering Laos and Myanmar, has tropical rainforest, is occupied by beautiful dark-skinned people and elephants. Lots of elephants!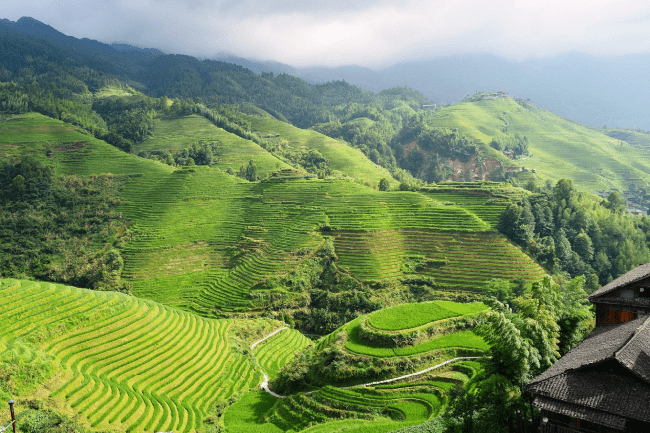 Hainan is a tropical island as big as a small country with sprawling rainforest, volcanic hot springs, and tropical beaches. If the sun is what you are looking for, this part of China has exactly what you need. Hong Kong's beaches are also close by in the tropics and add to the appeal of this phenomenal destination, with skyscrapers that appear to cling to mountains, and a thriving tourism industry you have an abundance of options as you travel through this part of the world.
The areas covered in the last two facts give China the largest range of temperatures of any nation on earth. Find this and other information about travel destinations and how Citizens of Canada Can Enter China During Coronavirus by using iVisa.com.
Frequently Asked Questions
Does China still require a 14-day quarantine upon entry?
As you know, China has been one of the nations that have suffered the most from COVID-19. For this reason, a fourteen-day quarantine was required to travel into the country however that has recently been lifted. Though it has been lifted please note that the standards have not been lowered. All visitors who wish to enter must present a valid COVID test. You should have this document before entering the country, otherwise, boarding will be denied. Stay informed about how citizens of Canada can enter China during Coronavirus.
This document is available through an online form that you can easily get on iVisa's website. The Health Declaration works as an essential item that verifies that you'll follow all the legal requirements needed to avoid the COVID-19.
How can I get this document?
The Chinese government hasn't launched an official website but the good thing is that iVisa.com can! You can get this document by following a few steps through the iVisa.com application form.
Do I need to take a PCR COVID-19 Test before traveling to China?
COVID test prior to arrival: Two PCR tests taken within 48 hours before you travel. At least one of the tests must be taken within 12 hours of departure.

COVID after the arrival: Test on arrival, during, and after quarantine is required for all travelers.
Is there a quarantine requirement on arrival to China?
COVID quarantine requirements: 7-day quarantine at a government-selected facility or hotel.
What items do I need to apply?
There are a few items you need on hand before applying online:
A valid copy of your passport.
A valid email address.
A valid payment option. You can use a debit/credit card.
Now you know how citizens of Canada can enter China during Coronavirus!
What are the prices and processing times?
There's a small fee to pay when using iVisa.com's service, but it's affordable and it varies according to your needs. In other words, the faster you need your document, the more you will have to pay.
We can't provide you the exact amount yet, but we can still give you at least the basic information about the processing alternatives:
Standard Procedure Time: This is the least expensive price but it has the longest waiting time.
Rush Procedure Time: This option is faster than the previous one.
Super Procedure Time: Your waiting time is super fast, so that's why this option is also the most expensive of the three.
How much time does it take to apply with iVisa?
As you can see, it's quite easy to finish iVisa.com's application form, so you'll only need at least 15 minutes to apply online. Discover how citizens of Canada can enter China during Coronavirus with iVisa.com.
Is it safe to apply with iVisa.com?
You can rest assured with iVisa's online form. iVisa.com is a third party company that has been authorized to offer the Health Declaration with the use of modern software, so once you get it, you receive a legal document to enter this country.
Where can I get more information?
You can contact one of our customer service agents who are available twenty-four hours a day, seven days a week! They can assist you with additional details about how citizens of Canada can enter China during Coronavirus and provide one on one service along with other details that can also be found on the iVisa.com's website.
Plan with joy your next journey to China!