If you are like the team at iVisa.com you enjoy relaxing on a beach on a warm day, however, we understand that is not the only reason to travel. Some people travel to experience the adventures that come with the cold especially those from warm countries like India! If you are one of those travelers who love the cold, you'll be happy to know that northeast China is frozen in the winter!
In the Northeast region of China, the winter is long, frozen, and snowy. Harbin, also called 'Ice City,' freezes for four months a year. They have an average low in January in Harbin is -25°C or for those in countries whose use a different form of measurement -13°F.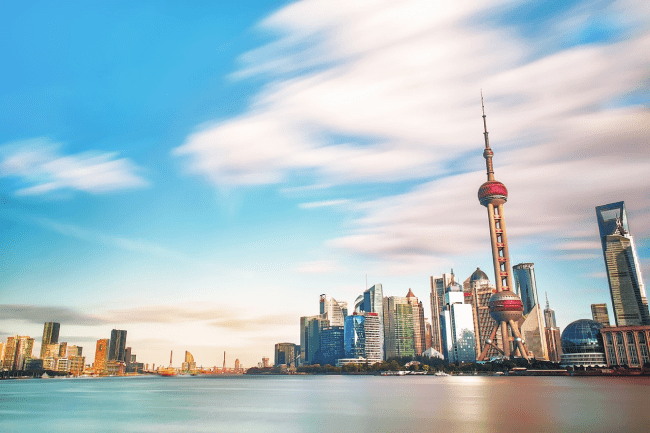 During this period of time, this area serves as a special attraction for tourists interested in beautiful snow sceneries and snow-centered activities. One specific tourist highlight is the Harbin International Ice and Snow Festival, this is the biggest ice festival in the world! It attracts 10 to 15 million visitors annually. Here you will find huge snow sculptures that will be an unforgettable memory for the whole family.
The current pandemic is seemingly being handled around the world and travel is being reintroduced so continue reading to learn How Citizens of India Can Enter China During Coronavirus.
Frequently Asked Questions
Why do I need the China 14 day quarantine requirement and where do I stay for it?
You will be glad to learn that there is no quarantine required for your entry into China any longer so you do not need it! You may have previously learned that this was needed, so we understand where this question came from, however now only a negative COVID 19 test is required before you depart your home country.
You are required to have this document before entering the country as you will be denied boarding if you don't have it before your entry onto your flight into China.
This document is available easily on iVisa.com. This Health Declaration form is an essential item that verifies that you'll follow all the legal requirements needed to avoid the COVID-19.
Get your hands on it now, because that's how citizens of India can enter China during Coronavirus.
Do I need to take a PCR COVID-19 Test before traveling to China?
COVID test prior to arrival: Two PCR tests taken within 48 hours before you travel. At least one of the tests must be taken within 12 hours of departure.

COVID after the arrival: Test on arrival, during, and after quarantine is required for all travelers.
Is there a quarantine requirement on arrival to China?
COVID quarantine requirements: 7-day quarantine at a government-selected facility or hotel.
What should I have with me before I apply?
There are very few items that you will need in hand to apply:
You need a valid copy of your passport.
A valid email address.
To confirm valid payment option such as a debit/credit card.
Just three essentials- that's how citizens of India can enter China during Coronavirus!
How much will this cost me?
There is not a large fee for utilizing iVisa.com services. It is affordable and the prices vary according to your needs. In other words, the quicker you need your document, the higher the fee may be.
We can't provide you the exact amount yet, but we can still give you at least the most basic information about the processing times:
Standard Procedure Time: This is the least expensive price but it has the longest waiting time.
Rush Procedure Time: This option is faster than the Standard option, so it is also a little bit more expensive.
Super Procedure Time: Your waiting time will be even less than before, but that's why this option is the most expensive of the three.
How many steps are required to complete the iVisa.com process?
The online process offered by iVisa.com is simple and user friendly. These are the steps to follow:
Fill in the form and choose your processing time
Verify that your information is correct and pay for iVisa's service.
Upload any requested documents and click "submit".
If this seems too easy, rest assured that it actually is! We at iVisa.com strive to make sure that any stress associated with pre-travel doesn't exist thanks to our services. Still, if you have questions about how citizens of India can enter China during Coronavirus, you can contact iVisa.com customer service at any time.
Do children need a Health Declaration as well?
You should know that every traveler, including kids, must apply for a Health Declaration to enter China. Therefore everyone, including kids, needs the Health Statement. Make sure everyone in your travel group knows how citizens of India can enter China during Coronavirus.
Where can I get more information?
You can contact our customer service at all hours of the day to receive the best assistance and advice regarding how citizens of India can enter China during Coronavirus. They are available via phone, email, or peruse the iVisa.com website.
China is possible with iVisa.com. We make it easy for you!