China is known for having rich cultural and philosophical traditions. The country boasts a huge depth of culture developed in a long and relatively isolated history, including Confucianism and other philosophical ideas, tea culture which is a favorite among the staff of iVisa.com, martial arts, poetry, calligraphy, the imperial legacy, and many others.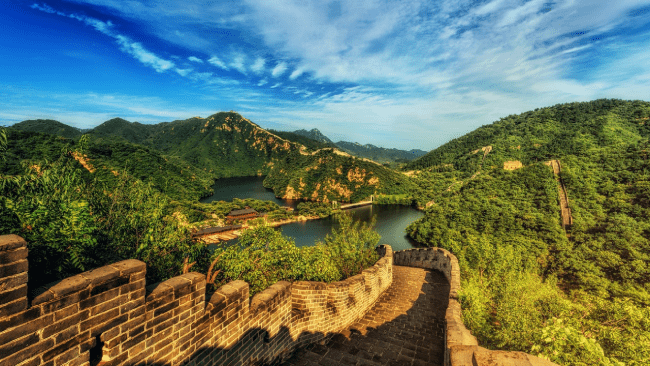 There are also a great variety of beliefs throughout the country of China. There is no unifying religion, but people hold a wide range of beliefs. These beliefs range from atheism or ancestor worship to one of the "four major religions": Buddhism, Taoism, Islam, or Christianity.
Religion aside you can find many worshipping over a great traditional mean with a pair of chopsticks. Invented during the Shang Empire times, at first, chopsticks were generally kitchen utensils, but it soon became the common way to eat meals in the Ming Dynasty.
One of the most fun things to do in China is to try the different kinds of authentic Chinese food, and it is even more fun when you try to eat like the natives. You couldn't get there as easily due to the Coronavirus, that is, until now.
Please continue reading as we explain how citizens of Malaysia can enter China during the Coronavirus.
Frequently Asked Questions
Why do I need the China 14 day quarantine requirement and where do I do it?
To ensure the health and safety of international travel and to reduce the risk of cross-border spread of the epidemic, passengers who are to fly to China are required to take PCR tests for COVID-19 before boarding.
As you know, China has been one of the nations that have suffered the most from COVID-19. For this reason, its Government has officially implemented the Health Declaration to take care of the health of its citizens and tourists.
This document is available through an online form that you can easily get on the iVisa.com website. The Health Declaration works as an essential item that verifies that you'll follow all the legal requirements needed to avoid the COVID-19.
Maintaining protocols is how citizens of Malaysia can enter China during the Coronavirus.
Do I need to take a PCR COVID-19 Test before traveling to China?
COVID test prior to arrival: Two PCR tests taken within 48 hours before you travel. At least one of the tests must be taken within 12 hours of departure.

COVID after the arrival: Test on arrival, during, and after quarantine is required for all travelers.
Is there a quarantine requirement on arrival to China?
COVID quarantine requirements: 7-day quarantine at a government-selected facility or hotel.
What do I need to apply?
The process is exceptionally simple so there is not much that you need to have prepared before you apply. The items are as follows:
You need a valid copy of your passport.
Your valid email address.
The last thing you need is a valid payment option. You can use a debit/credit card.
Check out iVisa.com to find out more about how citizens of Malaysia can enter China during the Coronavirus.
How much will this cost me and can I get it fast?
There's a small fee to pay when using all of iVisa.com's services. You will find us to be honest and affordable even as the prices vary according to your needs. In other words, the faster you need your document, the more you have to pay but never too much!
We can't provide you the exact amount yet, but we can still give you at least basic information about the processing alternatives:
Standard Procedure Time: This is the least expensive price but it has the longest waiting time.
Rush Procedure Time: This option is faster than the previous one, so it is also a little bit more expensive.
Super Procedure Time: Your waiting time will be even less than before, but that's why this option is the most expensive of the three.
If you've time to spare, the Standard processing time is probably fine. That's how citizens of Malaysia can enter China during the Coronavirus!
Is the application with iVisa.com complicated?
The online process offered by iVisa.com is quick and easy. It also is a user-friendly system to avoid trouble. The steps are as follows:
Fill in the initial form and select the processing time of your preference
Verify that your information is fine and pay for iVisa.com's service.
Upload the documents and click on the "submit" button.
Will my information be protected if I apply with iVisa?
Yes, your information is always protected with iVisa.com. We have very high standards of technology and take the protection of your information seriously. Feel safe completing any iVisa.com online form. We can guide you through the steps of how citizens of Malaysia can enter China during the Coronavirus.
Where can I learn more?
You can learn more through our website iVisa.com simply start at our home page and take a look around. Are there more questions that you need answered about how citizens of Malaysia can enter China during the Coronavirus? Reach out to our customer service to receive personal attention.
It's time for you to apply for your Health Declaration and it is possible with iVisa.com. We make it easy for you!