China is known for its individualism even when it comes to its eating utensils. Chopsticks were invented during the Shang Empire and at first, chopsticks were generally kitchen utensils, but it became the common way to eat meals in the Ming Dynasty. You will have a lot of fun in China trying all the different kinds of authentic Chinese food but even more fun when you try to eat like the natives.
Food styles and ingredients vary by region; you can find everything of every flavor you like and maybe even a few that you don't! The most famous dishes include Peking duck, sweet and sour pork, Kung Pao chicken, mapo tofu, wonton soup, dumplings, spring rolls, and chow mein.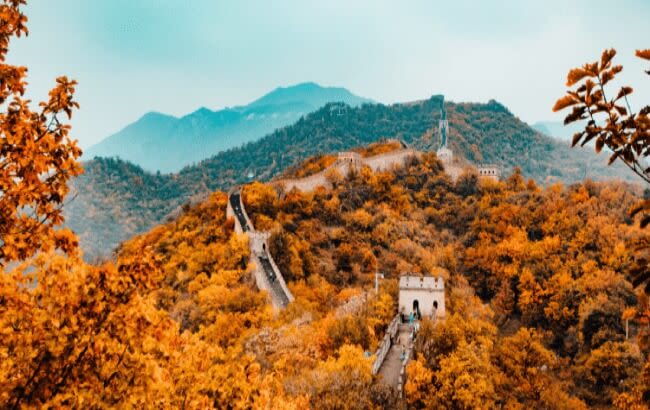 You will also find adventurous options like scorpions sold on the streets in Beijing where they are grabbed life, dipped in boiling oil for a second or so, and skewered on a stick. You can find a lot of other insects, mollusks, and tasty sea things for sale on Beijing's touristy pedestrian streets.
Sichuan cuisine usually turns out to be most foreign tourists favorite style of cuisine for its startling intense red-hot flavors and the Sichuan hotpots where you can stir in your own ingredients on a cooking pot on your table. It is such a fun way to spend time with family and friends and we here at iVisa.com can assist you on how to experience this.
Please continue to read on to learn how citizens of Singapore Can Enter China During Coronavirus.
Frequently Asked Questions
What are the qualifications of the China 14 day quarantine requirement?
As you know, China has been one of the nations that have suffered the most from COVID-19. Its Government has officially implemented the Health Declaration to take care of the health of its citizens and tourists.
You must have this document before entering the country, as you will be denied boarding your departure plane without it
This document is available through an online form that you can easily get on iVisa.com's website. The Health Declaration works as an essential item that verifies that you'll follow all the legal requirements needed to avoid the COVID-19.
What do I need to apply?
Not much!
You need a valid copy of your passport.
You also need a valid email address.
The last thing you should have is a valid payment option. You can use a debit/credit card.
Can you believe you need so few documents, but really, we assure you that's how citizens of Singapore can enter China during Coronavirus?
Do I need to take a PCR COVID-19 Test before traveling to China?
COVID test prior to arrival: PCR test within 48 hours.

COVID test exemptions: Children under 6 are exempted from the pre-departure tests.
Is there a quarantine requirement on arrival to China?
COVID quarantine requirements: 5-day quarantine at a government-selected facility or hotel and 3-day home quarantine
COVID testing during quarantine: Nucleic acid tests on Day 1, Day 2, Day 3, and Day 5 during quarantine at the government-selected facility, and Day 1 and Day 3 during home quarantine.
What are the prices and processing times?
There's a small fee to pay when using iVisa.com's services, but it's affordable and it varies according to your needs. In other words, the faster you need your document, the more you have to pay.
We can't provide you the exact amount for the total process because it isn't set in stone yet, but we can still give you at least basic information about the processing alternatives:
Standard Procedure Time: This is the least expensive price but it has the longest waiting time.
Rush Procedure Time: This option is faster than the previous one, so it is also a little bit more expensive.
Super Procedure Time: Your waiting time will be even less than before, but that's why this option is the most expensive of the three.
What is the process for applying using the iVisa.com site?
The online process offered by iVisa.com is super quick and easy. Our customer service agents are available twenty-four hours a day to walk you through it if needed however these are the only steps:
Fill in the initial form and select the processing time of your preference
Verify that your information is fine and pay for iVisa.com's service.
Upload the documents and "submit".
Please make sure that all of your information is correct, especially your email as that is how you will receive all your correspondence. Writing your details clearly is how citizens of Singapore can enter China during Coronavirus.
Do Small Children need a Health Declaration as well?
Yes, every traveler must apply for a Health Declaration to enter China. Any and everyone, including kids, needs the Health Statement. That's how citizens of Singapore can enter China during Coronavirus.
Does iVisa.com protect my information?
iVisa's online platform is designed to ensure the security of our customers' information. Please rest assured that we have the highest standards in place to avoid the dangers of entering personal info online.
Where can I get more information?
Are there more questions that you need answered about how citizens of Singapore can enter China during Coronavirus? You can contact our customer service via phone or email twenty-four hours a day! You can also get other details on iVisa.com's website. Peruse our site for all information travel-related, even travel shipping needs.
Get started with iVisa.com.