With this pandemic driving everyone crazy, a great way to relax and leave some stress behind is to travel to Cyprus. Not only do they have mesmerizing beaches, but they all live in a contagious stress-free environment with natural views of the sea and the mountains.
The country also captures the visitor's attention with their traditional villages, the hospitable locals, and the traditional meals that make you feel at home.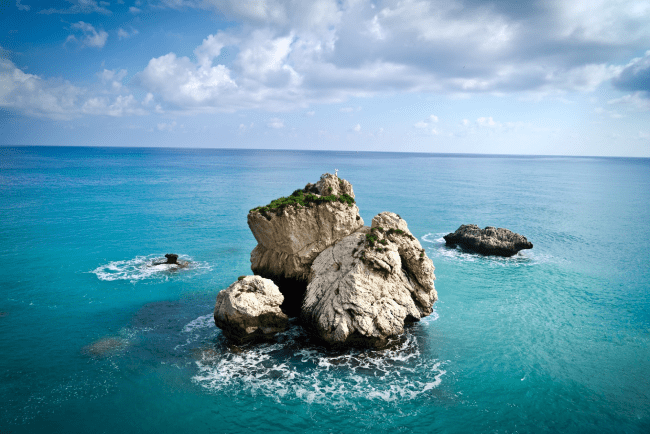 If you come from one of the countries authorized to visit the Republic of Cyprus during these Covid-19 times you must still carry a Cyprus Flight Pass before boarding. Travelers coming from specific countries will have to present proof of a Laboratory COVID-19 negative test results with the Flight Pass.
Additionally, to avoid the resurgence of the COVID-19 outbreak, authorities at the Airport are randomly testing passengers. This means that you may be asked to take a test for the virus even if you have already presented a Certificate of negative COVID results.
In this article, you will find insightful FAQs that will explain the purpose of the Cyprus Flight Pass, and its online application process.
There is also an explanation of the Health measures applied at the Cyprus Airport, and how iVisa.com can help you throughout the process.
FREQUENTLY ASKED QUESTIONS
Do I need a COVID vaccine or vaccination certificate to enter Cyprus?
No, you don't. COVID-19 vaccination passports or certificates are not mandatory to enter Cyprus.
Now if you are a Covid vaccine certificate holder, you won't need to present a negative PCR test nor to follow a quarantine. However, you need to hold a valid certificate of vaccination issued by the following states: EU Member States, Iceland, Liechtenstein, Norway, Switzerland, Israel, United Kingdom, Russia, United Arab Emirates, Saudi Arabia, Ukraine, Jordan, Lebanon, Egypt, Belarus, Serbia, Qatar, Bahrein, United States of America, Armenia, Georgia, Canada Kuwait, and China.
Accepted vaccines are Pfizer/BioNTech, AstraZeneca, Moderna, Janssen, Sputnik V, Sinopharm, or Sinovac.
Since information may change quickly, we advise you to follow up on the latest Cyprus travel updates and/or contact your local embassy.
Do I need to take a COVID-19 test at Cyprus Airport?
The current situation enables some foreigners to visit Cyprus, with the condition of requesting a Cyprus Flight Pass and presenting it before boarding your flight. The countries from which you can arrive in Cyprus have been categorized based on how much risk they have to take the COVID-19 virus.
Due to continuous changes in the number of cases, the Health Department at Cyprus has decided to take COVID-19 tests to passengers from selected flights randomly. Therefore, there is no exact way of knowing if you will be asked to take a test at the airport or not.
Can I arrive with my COVID-19 test results to the Cyprus Airport?
Every traveler that wishes to visit Cyprus will need to apply for a Cyprus Flight Pass and show it before their flights depart.
Travelers entering Cyprus Airport and coming from countries selected as Category B and C must arrive in Cyprus with a Laboratory Certificate that ensures your COVID-19 test results were negative. This does not exempt you from a random selection of passengers incoming to Cyprus and asked for a COVID-19 test upon arrival at the Airport.
What is the Cyprus Flight Pass, and why do I need one?
The Cyprus Flight Pass is a digital document requested by the Cyprus government from all foreigners entering the country during coronavirus. Part of the application form requires the traveler to include information on their planned stay in Cyprus, as well as retrace their steps on previous trips in the past weeks to ensure they are free from the COVID-19 virus.
If you plan on arriving in the country without a Flight Pass, you will have two decisions, pay a fine or go back to the country you departed from to request the pass.
Tourists departing from where must take the COVID-19 test?
Currently, there is only a selected number of countries that can enter Cyprus. These are split into categories based on their level of disease cases, and each has a different requirement to fulfill before arriving in Cyprus.
First of all, every one of the travelers must request and present a Cyprus Flight Pass before their flight. Then, countries put into Category B and C will need to present a certificate that proves their negative COVID-19 results.
As for only Category C, they must go into self-isolation for 14 days after landing in Cyprus.
And in all cases, travelers must sign off their authorization to a random COVID-19 test requested at the Cyprus Airport.
Category A: Austria, Germany, Denmark, Estonia, Ireland, Latvia, Lithuania, Malta, Hungary, Slovakia, Slovenia, Finland, Switzerland, Iceland, Lichtenstein, Norway, Canada, New Zealand, South Korea
Category B: Belgium, France, Spain, Italy, Croatia, Netherlands, Czech Republic, Greece, Poland, Portugal, Andorra, Monaco, Vatican City, San Marino, United Kingdom, Georgia, Uruguay, Australia, China, Japan, Rwanda, Thailand, Tunisia
Category C: Portugal, Sweden, United Kingdom, Serbia, Algeria, Bulgaria, Sweden, Luxembourg, Romania, Spain, Malta, Morocco, Montenegro
Do I need to complete a quarantine when I arrive in Cyprus?
That depends! Travelers arriving to Cyprus from Green and Orange Countries do NOT need to quarantine.
However, if you hold a COVID vaccine certificate and are arriving from the following countries, you do not need to complete a quarantine nor to present negative PCR test results on arrival: EU member states (including Norway and Iceland), Armenia, Bahrain, Belarus, Canada, Egypt, Georgia, Israel, Jordan, Kuwait, Lebanon, Qatar, Russia, Saudi Arabia, Serbia, Switzerland, Ukraine, UAE, UK and USA.
Who needs to request a Cyprus Flight Pass?
Any traveler that wishes to visit Cyprus must apply for the Cyprus Flight Pass as a Health Declaration form to ensure you are not a holder of the COVID-19 virus.
Currently, only some countries can enter Cyprus, these are:
European countries: Austria, Germany, Denmark, Estonia, Iceland, Ireland, Latvia, Lithuania, Lichtenstein, Hungary, Norway, Slovakia, Slovenia, Switzerland, Finland, Belgium, France, Italy, Croatia, Netherlands, Czech Republic, Greece, Poland, Portugal, Vatican City, United Kingdom, San Marino, Monaco, Andorra, Algeria, Bulgaria, Sweden, Luxembourg, Romania, Spain, Malta, Serbia and Montenegro
Non-European countries: Canada, New Zealand, South Korea, Georgia, Uruguay, Australia, China, Japan, Rwanda, Thailand, Tunisia and Morocco
Which are the Cyprus Flight Pass application steps?
Before getting on your flight towards Cyprus you must apply for a Cyprus Flight Pass only with which you will be granted permission to enter the country.
The application is completed easily by the following steps:
1.Start by creating an account and filling out the application form with your personal information, as well as selecting how fast you want to process your application.
2.Then, answer some questions related to your flight and stay in Cyprus.
3.As a third step, you must make your legal declarations related to your previous travels and your encounter with the COVID-19 virus. You might even be asked to get a certificate that shows your negative COVID-19 results, depending on the country you are flying in from.
4.Finally, you must make the online payment and submit the form.
Once finished, you only need to wait for the results to be delivered.
Can I request a quicker process for my Cyprus Flight Pass application?
Although there is no preferred moment on when you should proceed with your Cyprus Flight Pass application form it's recommended to apply at least 24 hours before your flight. iVisa.com gives you three options of fast processing speeds so you can get your application results delivered in a blink of an eye.
The options are:
Standard processing speed will take

24 hours

to process and get your results.
Rush processing speed can take up to

4 hours

to get Pass.
Super rush processing speed can give you the Flight Pass results in less than

30 minutes

.
Can I trust my data on the iVisa.com website?
iVisa.com understands that providing your information for the online Cyprus Flight Pass application is necessary but leaves you fearful of the security process. The iVisa.com website and databases use safe security systems to ensure your data is well kept and secured from thieves. Once your application is submitted your information goes directly to the database to be safely stored.
You can find some reviews from our past clients here regarding our services and platform security.
Where can I request more info on the Cyprus Flight Pass?
The previously FAQs were put together to provide information on the Cyprus Flight Pass, but we understand if you still have questions. To find answers to your inquiry please send us a message or visit the iVisa.com website for more info about the travel document.
We look forward to assisting you on your next travel adventure!