After living in forced lockdown we all want to travel to any place that gives us fresh air and nature views that recharge the soul. Citizens of Poland are part of the lucky foreigners that can visit Cyprus and fall in love with their crystal clear sea and sandy beaches.
Cyprus has recently declared that they are reopening borders and are allowing tourists to travel from specific countries to arrive. At this point, many people will take their chances into traveling by following the required limitations for an opportunity to enjoy the local beaches and get a taste of the Turkish and Greek cuisine.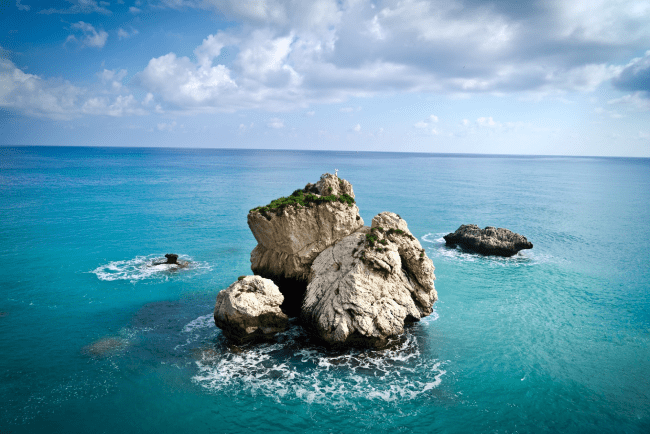 So, what are the limitations for citizens of Poland to enter Cyprus during Coronavirus? These new requirements start with having each incoming visitor apply and present a Cyprus Flight Pass. It will work as a Health Declaration document before getting on your flight. Depending on the country you are arriving from, you may also need to carry a laboratory Certificate that proves your negative COVID-19 results.
Although Cyprus has many open spaces for locals and tourists to move around while keeping social distance, going through the Cyprus Flight Pass request, or the COVID-19 test results benefit all. It is the best way to ensure the virus stays away from the country and that there are no more infections.
In the following FAQs, there is information regarding the Cyprus Flight Pass, and how iVisa.com can guide you through an easier application process.
FREQUENTLY ASKED QUESTIONS
Do I need a COVID vaccine or vaccination certificate to enter Cyprus?
No, you don't. COVID-19 vaccination passports or certificates are not mandatory to enter Cyprus.
Now if you are a Covid vaccine certificate holder, you won't need to present a negative PCR test nor to follow a quarantine. However, you need to hold a valid certificate of vaccination issued by the following states: EU Member States, Iceland, Liechtenstein, Norway, Switzerland, Israel, United Kingdom, Russia, United Arab Emirates, Saudi Arabia, Ukraine, Jordan, Lebanon, Egypt, Belarus, Serbia, Qatar, Bahrein, United States of America, Armenia, Georgia, Canada Kuwait, and China.
Accepted vaccines are Pfizer/BioNTech, AstraZeneca, Moderna, Janssen, Sputnik V, Sinopharm, or Sinovac.
Since information may change quickly, we advise you to follow up on the latest Cyprus travel updates and/or contact your local embassy.
What does the Cyprus Flight Pass do?
The Cyprus Flight Pass functions as a Health Declaration form in which the passenger must provide personal information, and details regarding previous trips to ensure they are not carriers of the COVID-19 virus.
With Cyprus opening their borders, the government has determined that everyone wishing to enter the country must have gone through the Cyprus Flight Pass application and show it before departing.
How can Polish citizens enter Cyprus during Coronavirus?
Although the lists are constantly changing, Poland is currently found under the Category B list of countries. This means that people traveling from Poland to Cyprus are still a medium-risk to bringing the COVID-19 virus and have some additional requirements.
Polish citizens are required to have an Cyprus Flight Pass, a transaction made at least 24 hours before departing. They will also need to take a COVID-19 laboratory test 96 hours before traveling, and take the Certificate with test results to show as proof of the negative outcome.
Is a COVID-19 test required for citizens of Poland?
All citizens of Poland wishing to visit Cyprus need to request a virtual Cyprus Flight Pass and present it before boarding their departing flight. Additionally, because Poland is currently located in the Category B group, they will need to have at hand a Laboratory Certificate with their COVID-19 test results.
With these two documents, citizens of Poland can enter Cyprus easily during Coronavirus. What can also happen is that you get randomly chosen by the Health officers to take a COVID-19 test at the Airport.
Do I need to quarantine when I arrive in Cyprus?
Fully vaccinated travelers, regardless of their nationality and country of departure, are exempt from quarantine requirements. However, they need to hold a valid certificate of vaccination issued by the following states: EU Member States, Norway, Iceland, Lichtenstein, Armenia, Bahrain, Belarus, Canada, Egypt, Georgia, Israel, Jordan, Kuwait, Lebanon, Qatar, Russia, Saudi Arabia, Serbia, Switzerland, Ukraine, United Arab Emirates, United Kingdom, United States and China.

Travelers arriving from green, orange and red countries do not need to quarantine on arrival.

Travelers coming from grey countries need special permission to enter Cyprus and must quarantine for 14 days. Quarantine time can be shortened to 7 days by testing on the 7th day.
Which risk category is my country?
Green Category countries are United Arab Emirates, Jordan, Kuwait, New Zealand, Saudi Arabia, Italy, Malta, Liechtenstein, Vatican.

Orange Category countries are France, Denmark, Greece, Spain, Netherlands, Portugal, Poland, Sweden, Czech Republic, Andorra, Monaco, Iceland, Norway, Australia, Japan, Qatar, China (including Hong Kong and Macau), Bahrein, Uruguay, Rwanda, Chile.

Red Category countries are Austria, Belgium, Bulgaria, Germany, Estonia, Ireland, Croatia, Latvia, Lithuania, Luxembourg, Hungary, Romania, Slovakia, Slovenia, Finland, San Marino, Switzerland, Egypt, Armenia, Georgia, United States of America, United Kingdom, Israel, Canada, Belarus, Lebanon, South Korea, Ukraine, Russia, Serbia, Singapore.

Countries that are not mentioned in the green, orange, and red categories are considered as Grey Category.
What information do citizens of Poland need to enter Cyprus during Coronavirus?
The principal information citizens of Poland need to include as part of the Cyprus Flight Pass application are personal details to ensure the validity of it. There will also be some questions regarding the previous trips you have done in the last two weeks, to verify from a Health perspective that you have not been in touch with the Coronavirus.
The data you will be requested revolves around the following topics:
Personal and contact information
Incoming flight specifications
Your reason to enter Cyprus
Accommodation details
Chosen person of contact in case of an emergency
Is there a limit to when a Cyprus Flight Pass is requested?
There is no better or worse moment to when you must apply for the Cyprus Flight Pass. But you certainly must keep in mind that you must get the Flight Pass at least 24 hours prior to your flight. Also, if the country you are flying from is required to present a COVID-19 test certificate this has to be done 96 hours before flying, so you might want to consider these times.
Yet and still, iVisa.com has three options to get your application process done fast:
Standard processing time to have your documents in

24 hours

.
Rush processing time will get your pass ready within

4 hours

.
Super rush processing time can deliver your flight pass in

30 minutes

.
How does the Cyprus Flight Pass application process function?
The Cyprus Flight Pass application requires the travelers to fill out an online form, make some declarations, and submit the form.
Just as easy as it seems, these are the steps to follow throughout your application:
1.Begin by filling in your application form and selecting the iVisa.com processing time you want for your application process.
2.You will then answer the legal statements section related to your possible exposure to COVID-19.
3.Finally, you must proceed to pay the online fee and submit the form.
Once done, you must wait for the results to arrive on your email inbox.
Can I trust iVisa.com services?
Providing your personal information and credit card details to any platform always creates a sense of fear. The reason why iVisa.com uses the best security programs to keep the website and databases secure from any digital threat.
Once you enter your data on the Cyprus Flight Pass application and submit it, your details are automatically stored in our secure databases.
If you would like to see what our clients think about our services, check their reviews here.
How can I get more data on Cyprus Flight Pass?
There is a lot of information on the internet related to the Cyprus Flight Pass, if you want specific guidance about it iVisa.com customer service can help you. You must send us a chat message with the questions you want to address or hop onto the iVisa.com website for additional info.