Although the pandemic continues in most countries, there is new hope for a better world soon. As more covid vaccines start to arrive, more people are getting vaccinated against the virus. In other words, as more people are immune, there are more chances to open borders and travel going back to normal. Health authorities in Taly recommend incoming visitors to have hepatitis and rabies vaccines before the trip. The Vaccination Passport Italy will allow you a smooth entry to Italy.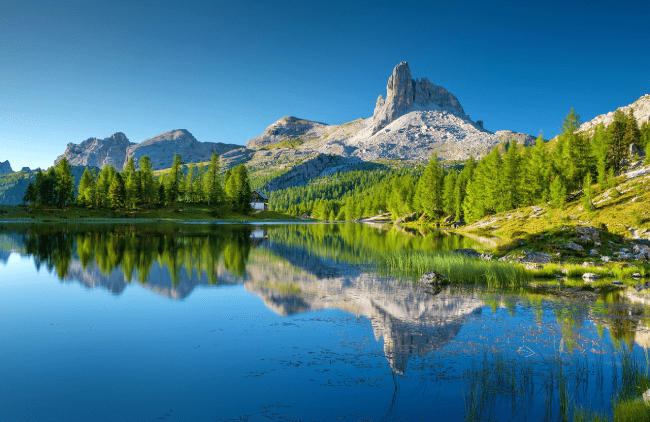 The vaccination passport is a health document that shows your covid vaccine details. It also allows a smooth entry to most countries, such as Italy. Now that you have a covid vaccine, you can travel without worrying about the virus. Visit more places and enjoy Italy. We are sure you were waiting for this moment, and it has finally arrived.
Frequently Asked Questions
What is the vaccination certificate, and what other required documents do I need to travel to Italy?
The vaccination certificate is an official document showing details about your covid vaccine. Besides, it gives you access to countries, like Italy. Health authorities are confident to let in vaccinated people as they don't pose a threat to controlling the pandemic. The Vaccination Passport Italy is the key to your trip dreams. Remember that you also need hepatitis and rabies shots before you enter Italy, This health guideline is to keep you safe.
Aside from this certification, you need the Italy Self-Declaration, a mandatory document that you need to complete with your trip and health details. iVisa.com can give you a hand with the online procedure.
Do I need a COVID vaccine or vaccination certificate to enter Italy?
No, you don't. As of today, COVID vaccination passports or certificates are not mandatory to enter Italy. Since information may change quickly, we advise you to follow up on the latest Italy travel updates and/or contact your local embassy.
Do I need a negative COVID-19 test result to enter Italy?
COVID test prior to arrival: Pre-departure tests are no longer required.
Do I need to quarantine when I arrive in Italy?
Quarantine requirements: There are no quarantine requirements.
What will I need to start?
First, you must complete an online form with personal details. Also, you must have these items:
A valid passport
An email address to receive the necessary documentation.
A payment method. Pay with a credit/debit card or a Paypal account.
How much does this document cost, and when can I get it?
The Italy Self-Declaration offers three options according to how fast you need the travel documentation.
Standard processing time:

24 hours

-

USD $20.49

Rush processing time:

4 hours

-

USD $37.99

Super Rush processing time:

30 minutes

-

USD $63.99
What are the steps to apply?
Provide all the required information and select a processing time according to your travel needs.
Verify that your information is correct. Proceed by paying with a credit/debit card or a Paypal account.
Include any required documentation.
Is iVisa.com safe?
Of course! We have worked tirelessly to bring you reliable services that work with the highest security standards. Our platform will keep your information safe.
Go to the comments section and confirm we have the best service for you. The Vaccination Passport Italy is your ticket for an incredible trip to Italy.
Where can I find more information?
Get in touch with our customer service agents, who are ready to tell you all about the Vaccination Passport Italy.
We are available 24 hours a day. We are sure we can answer all your inquiries as soon as possible.
Go to the application page now
iVisa.com Recommends
Italy must be on top of your list as it's one of the most famous countries in Europe. Visit the Colosseum in Rome and explore this massive amphitheater. The site is one of the largest buildings still standing from the Roman Empire. Vespasian built this site back in AD 72, and Titus expanded it for public spectacles. Visitors can take a look at the tunnels, rooms, cells, and ancient walls, where gladiators, wild animals, and workers used to stand by centuries ago.
Continue with Florence and the world-famous Duomo. The Cathedral of Santa Maria del Fiore is one of the finest cathedrals in the world. Built during the 13th and 15th centuries, the Duomo is a central piece created by Filippo Brunelleschi in 1434. Check the cathedral's bell tower located next to the Piazza del Duomo. It has a unique Tuscan Romanesque architecture. Climb the 414 steps to the viewing platform and check Florence to the fullest. Make sure to explore the baptistery and the Museo dell'Opera del Duomo.
Go to Venice and enjoy a gondola ride throughout the canals. The Grand Canal is the most famous one and cuts the city with an S-shaped route. Visit during the Carnival and enjoy locals dancing around with masks, a tradition standing for centuries.