If you want to have a smooth entry to Italy as a foreigner, you need to comply with the latest guidelines. As the Coronavirus pandemic continues to be present in most countries, Italian authorities have taken further steps to keep its population safe. Now, incoming visitors are advised to have a COVID-19 vaccine certificate. iVisa.com is ready to give a hand with all the requirements you need before heading to Italy.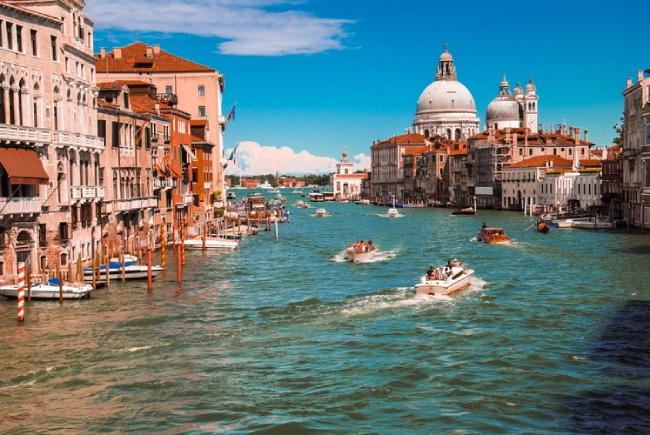 Learn which COVID-19 vaccines are approved for travel for Italy (July 2021) in the following FAQs.
Frequently Asked Questions
Which COVID-19 vaccines are approved for travel for Italy (July 2021)?
The European Medicines Agency (EMA) and the World Health Organization (WHO) mandate the most reliable vaccines, and Italy has taken note. Therefore, these vaccines are approved in Italy:
Comirnaty – Pfizer/BioNTech Manufacturing GmbH
Vaxzevria – AstraZeneca
Spikevax; mRNA-1273), Moderna Biotech
Janssen-Cilag International NV.
Nuvaxovid
Let our team explain which COVID-19 vaccines are approved for travel for Italy (July 2021).
Do I need a COVID vaccine or vaccination certificate to enter Italy?
No, you don't. As of today, COVID vaccination passports or certificates are not mandatory to enter Italy. Since information may change quickly, we advise you to follow up on the latest Italy travel updates and/or contact your local embassy.
Do I need a negative COVID-19 test result to enter Italy?
COVID test prior to arrival: Pre-departure tests are no longer required.
Do I need to quarantine when I arrive in Italy?
Quarantine requirements: There are no quarantine requirements.
Can iVisa.com help me in obtaining the entry documents for visitors to Italy?
Of course! That's why we're here to help you out! iVisa.com is your perfect partner for your trip. Remember that you need a valid passport to start any procedure. In order to enter Italy, you need to have the Italy Self Declaration. This document registers your current health condition.
Learn with us which COVID-19 vaccines are approved for travel for Italy (July 2021).
What are the processing times and prices?
You can choose from these options:
Standard processing: Select the cheapest option and wait a reasonable time.

USD $20.49

-

24 hours

.
Rush processing: Our team can work faster if you pay a higher fee.

USD $37.99

-

4 hours

.
Super Rush processing: Obtain all you need in just a few minutes.

USD $63.99

-

30 minutes

.
What are the documents I need to start my iVisa.com Application?
The application requires these three items:
A valid passport. Show your details and picture.
A payment method. Pay with a credit/debit card.
An email address.
We know which COVID-19 vaccines are approved for travel for Italy (July 2021). We're ready to help you!
Is it safe to use iVisa.com?
Of course! We have set up the most strict security guidelines for all our travel processes. Trust our platform because your information will be safe with us! Read our testimonials and confirm we have what you need.
If I have more unresolved questions, where can I find more info?
Get in touch with our support agents, who can tell you about which COVID-19 vaccines are approved for travel for Italy (July 2021).
Our team is able to help you at any time!
iVisa.com Recommends
Italy was the epicenter of the Roman Empire, and you will find tons of archaeological sites all over the country. Explore Mt. Vesuvius, a volcano famous for destroying the nearby city in AD 79. The eruption preserved the marvelous frescoes, mosaics, and sculptures. Nowadays, excavations have uncovered markets, baths, streets, and entire markets. Walking around seems like you are going back to the Romans that existed over 2,000 years ago. Pass by the iconic Herculaneum, which has stopped in time due to the lava and ash of the eruption.
Continue with the Leaning Tower of Pisa that was built back in the 1100s. It started sinking when workers arrived at the third story. Although the sinking continued through the centuries, later restoration has helped the building to keep standing. Now, visitors can reach the top and get perfect views of the city. Located on the Piazza Dei Miracoli, the site is shared with the gorgeous Cathedral of Santa Maria Assunta. Italy is a stop you can't miss when traveling to Europe. It offers the most beautiful historical sites, and you can learn so much about the Roman Empire. Travel now with iVisa.com.