Portugal is a South-western European country on the Iberian Peninsula, bordering Spain. The country has a rich taste in music, food, and sports. The excellent food, wine, and hospitality make it a very famous tourist destination. Its culture has been heavily shaped by the influences of the neighboring countries. Portugal is a cozy blend of the past and the present: there is a fine amalgamation of traditional architecture and modern centers of attraction.
Being home to almost 90% of Christians, you will find beautiful gothic churches that will blow your mind away in this country. The Portuguese live a very relaxed and laid back life. Their lives are simple and unostentatious. This makes Portugal one of the most ideal destinations. Runaway from the world of chaos and madness to a country filled with serenity and thrill.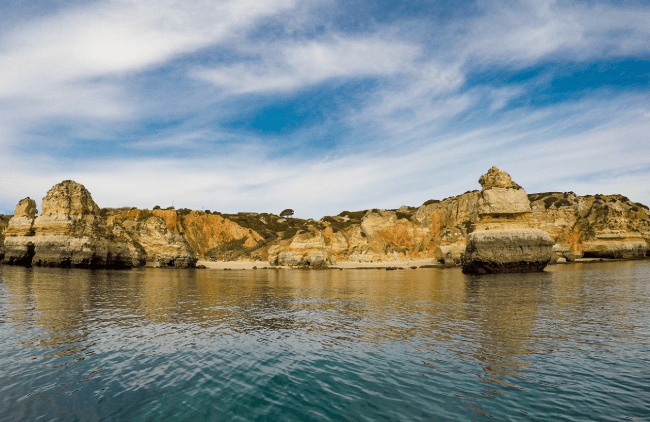 Portugal has ranked 3rd in the safety index, making it one of the safest countries in the world. The government is ready to launch a new system called the ETIAS in late 2022 with the aim of maintaining the safety of its citizens and tourists alike. Portugal is a member of the Schengen and the EU, therefore, citizens who wish to visit Portugal after 2022 will require this new ETIAS visa to enter this country.
The ETIAS process can be difficult to understand because it is practically a new one. But procuring a ETIAS will not be an uphill task with the assistance of the right platform. At iVisa.com, we have prepared a guide on how to obtain a Portugal ETIAS for Citizens of Saint Lucia. You can now easily apply for your ETIAS by visiting our website.
We have also accumulated a set of Frequently Asked Questions that citizens of Saint Lucia might have while applying for an ETIAS. You can also apply for an ETIAS online via iVisa.com.
Frequently Asked Questions
To assist you with any queries that residents of Saint Lucia may have regarding the ETIAS, this segment has been designed. Apply for your Portugal ETIAS for Citizens of Saint Lucia through iVisa.com.
What is Portugal ETIAS?
The ETIAS or European Travel Information and Authorization System is a mandatory travel authentication document, to screen individuals entering the Schengen Area, which will allow the residents of Saint Lucia to enter Portugal after 2022.
What are the documents required for the application process?
The residents of Saint Lucia need to provide general information which includes their name, nationality, etc. To apply for an ETIAS via iVisa.com, these are the documents that need to be submitted for the application process:
Passport: A valid passport that won't expire for at least 3 months beyond the international stay of your trip.
Email address: An email address to which the visa documents can be sent safely.
Credit card/ Debit card/ PayPal: A credit or debit card or PayPal account via which you can pay.
What is the processing time and price for the ETIAS?
Citizens of Saint Lucia who need to get their ETIAS via iVisa.com should know that there are 3 options up for grabs. They are as follows:
Standard Processing: A budget-friendly option that will process your visa and it will reach you in due time.
Rush Processing: By paying a little more, you can receive your visa ahead of the standard time when you select this method.
Super Rush Processing: If you're in a rush, you can avail of this processing method, however, you should keep in mind that than the other two.
Head over to iVisa.com to know more about the Portugal ETIAS for Citizens of Saint Lucia.
What is the application process for a Portugal ETIAS?
With the help of iVisa.com, you can easily obtain your Portugal ETIAS for Citizens of Saint Lucia and it will not take much of your time. All you need to do is follow these steps by going to iVisa.com:
Application Form: Fill your application form by visiting iVisa.com.
Payment: Pay for your visa using a credit/debit card or PayPal.
Documents: Upload all required documents and submit your form.
You can also contact our customer service team for further assistance regarding the ETIAS.
Which countries can Portugal ETIAS holders travel to?
Citizens of Saint Lucia with a Portugal ETIAS have access to the 26 countries that are part of the EU and Schengen. You can find out a list of those countries by visiting iVisa.com.
How safe is iVisa.com?
iVisa.com is 100% safe. We follow the standard procedure and take additional measures to ensure the safety of our client's personal details. You can also check the testimonies of the clients who vouch for our services by visiting our website.
I still have questions, what do I do?
You can contact us with any personal queries regarding the ETIAS. Our customer support is available to solve any doubts that you might have. Alternatively, you can also visit our website to get more information about ETIAS.