Somalia - Open for Tourism, here's what you'll need
Somalia - Open for Tourism
Trustpilot recommended. We lead the industry in innovation and reputation
Learn More: Tourist eVisa
Apply today for a Somalia Tourist eVisa with us!
Last updated: May 2023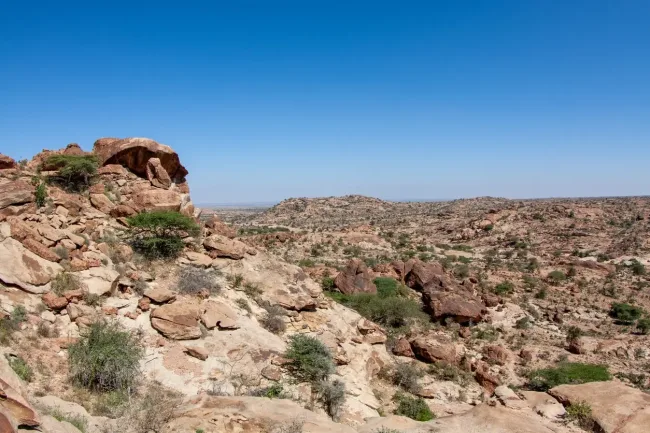 Apply online now for the Somalia Tourist eVisa! We are your hassle-free solution to get the Somalia visa for your upcoming visit to the country for tourism purposes.
Complete the entire application process online from the comfort of your own home. Simply fill out our online form with your personal details, travel information, and upload the required documents.
Read more about the process and the Somalia eVisa below and apply instantly online!
What is the Somalia Tourist eVisa?
This valid visa allows eligible travelers to visit the Somali Republic and Somaliland for tourist visits.
This travel document is an eVisa, meaning that it's electronically linked to your passport. You don't need to visit a Somalian Embassy to apply for this visa. Instead, you can do the entire application online on our website or through our app!
Who needs to apply for the Somalia Tourist eVisa?
Currently, citizens from around the globe can apply for the Somalia Tourist eVisa online. All travelers, including children, wishing to visit Somalia for tourist purposes need to apply for this visa.
Use our handy Visa Checker Tool and apply instantly with us! Just select your country of nationality, and you will know which travel documents for Somalia are available for you.
This visa does not allow journalism or business activities. Contact your nearest Somali embassy for more information on different types of visas available.
How long is the Somalia Tourist eVisa valid?
This is a Single Entry Somalia visa, which means that you have to apply for this visa each time you want to enter the country. You can stay up to 30 days Per Entry in Somalia with this visa.
Required documents to apply online for the Somalia Tourist eVisa
To submit your online application for the Somali Tourist eVisa, have the following documents ready:
Your valid passport: Make sure the passport validity period is at least 6 months from the day you arrive in Somalia.

Passport photo: If you don't have one, don't worry! Get your photo online with our convenient and affordable digital photo service.

An invitation letter: This is usually required if you are going to stay at the house of a family member or friend.
Do you have all the necessary documents? Apply now!
How to apply online for the Somalia Tourist eVisa in three easy steps
To apply for the Somalia Tourist eVisa online, just follow the simple steps below. It takes less than 10 minutes!
Step one: Fill out our easy visa application form with your personal information. Once you're done, you can select how fast you want to receive your visa. We offer three different options (outlined below).

Step two: Double-check that all the entered information is correct, to avoid any issues with your application. All the details need to match your supporting documents. Once you're sure everything is correct, you can proceed to pay the visa fees with a credit/debit card or PayPal.

Step three: Upload all the supporting documents and submit your Somalia Visa application.
You will receive your valid eVisa confirmation by email. This visa will be electronically linked to your passport, but we advise you to have a paper copy and download it on an electronic device, just in case.
Complete your application now!
Costs and processing times for the Somalia eVisa
We offer three options to process your Somalia eVisa application:
Standard processing time: This is our most affordable option, and usually takes the longest. Perfect for those travelers who have planned their trip far in advance.

Rush processing time: If you need your Somalia visa a little faster than usual, select this option for an additional fee.

Super Rush processing time: Choose this option if you need your visa as soon as possible, for last-minute trips, for example.
The iVisa processing fee varies per nationality, so use our Visa Checker Tool to find the exact costs for you.
The government fee of US$15 is included in the total price, so you can pay all at once!
Do I need the Somalia Tourist eVisa to transit through the country?
You don't need a Somalia Tourist eVisa if you plan to make a stopover at the airport.
COVID-19 entry restrictions and requirements in Somalia
All fully vaccinated travelers with proof of COVID-19 vaccination can enter Somalia without doing a PCR test.
If you're not fully vaccinated, you must show a negative COVID-19 PCR test certificate (taken no more than 72 hours before arrival) is required.
International visitors showing signs and symptoms of COVID-19 may be requested to undergo rapid antigen testing and be quarantined in a hotel at their own cost if they test positive.
Benefits of getting the Somalia Tourist eVisa with us
Application 100% government-compliant: Our iVisa team will review your application carefully and make sure it's complete, complies with the rules of local authorities, and matches your passport information.

Simple application form: Just follow the steps on our app or website and answer the clear and concise questions, without hassle and complex application forms.

Fill out the form at your own pace: Take your time, make changes whenever you want, save your progress, and continue later whenever you need a break.

iVisa values your safety: We have a solid security system in place to protect your personal information and offer a safe and easy payment platform for your peace of mind.
What else to know about traveling to Somalia
Currently, traveling to Somalia is not advised for foreigners, as the country's infrastructure and people are still recovering from 25 years of civil war. Civil unrest, illegal roadblocks, major terrorist attacks, and violent crime are common. Additionally, severe drought in Somalia is causing the risk of food insecurity.
Services that provide emergency services, medical facilities, and public transportation are unreliable.
Despite these problems, the rich Somali culture and Somali citizens live on trying to establish peace. The United Nations are active in the area to create peace within the country.
If for any reason you do need to travel to Somalia, be sure to take a look at this ultimate Somalia travel guide with safety tips and practical information.
Need more info about the Somalia Tourist eVisa?
In case you have any questions about the Somalia Tourist eVisa or any other travel document, you can reach out to our outstanding customer support team via online chat or by email: [email protected]. They are available at any time to assist you in case you run into any difficulties.
Required Documents to Apply
Passport Scan. It needs to be valid for at least 6 months, starting from the day you arrive in Somalia.

Applicant's Photo.

An Invitation Letter.
Important Instructions
The Somalia Tourist eVisa is an electronic travel document that allows you to enter the country multiple times for tourism purposes.

The Somalia Tourist eVisa has validity and a permitted stay period of 30 days starting upon arrival.

We advise you to apply 2 months in advance to avoid any delays.

You can complete the visa application form online with iVisa. Our iVisa team of experts reviews your application to be 100% government-compliant, and you can avoid rejections.

Make sure your passport is valid for at least 6 months, starting from the day you arrive in Somalia to apply.

Children also need to apply for this Somalia Tourist eVisa.

If you want to know if you can apply for this visa, use our handy Visa Checker Tool.

iVisa is a legitimate company, accredited and recognized by the International Air Transport Association (IATA). For more information, see the FAQs below.