To enter Sri Lanka without much effort, you must have an online document such as the Sri Lanka ETA at hand. If your passport is Indian, you're in luck because India is one of the countries that can apply for the ETA enabled for Sri Lanka.
A good way to receive your ETA on time is by using the service offered by iVisa.com. On this website, you can apply in a few minutes, and from there just wait to receive your document by email according to the time you need.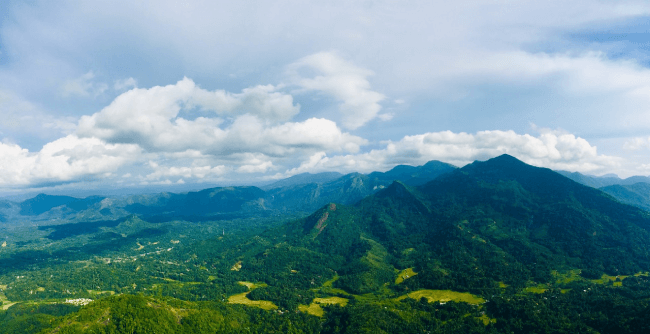 Still, you may have doubts regarding this process and how to do it successfully. For this, we have prepared this article with a series of key questions, including the price, the waiting time, the documents required to apply, and others.
We invite you to take a look at the following questions to apply for your ETA easily.
Frequently Asked Questions
What is a Sri Lanka ETA?
The Sri Lanka ETA is a type of travel document that allows you to enter Sri Lanka legally. This document is obtained through an online process, so it doesn't work the same as the traditional Sri Lanka visa for Indian citizens. Remember that in the case of a traditional visa, you would need to go to the embassy and do an interview.
The ETA saves you the trip to the embassy and you can obtain it by clicking here.
Another detail that you should know about this document is that it's divided into ETA for tourism and ETA for business. You make the final decision depending on what you want to do in Sri Lanka.
Do I need a Sri Lanka visa for Indian citizens if I'm from India?
If your passport is Indian, then you have to apply for the Sri Lanka ETA before entering this country.
Remember that you can apply for this document if you make a business and tourism trip, even so, this document is not valid for paid work or living for a long period.
Keep that in mind since the Sri Lanka ETA is usually valid for 180 days after issued, and as soon as you enter the country, you can be there for 30 days in Total.
What documents are necessary to apply for the Sri Lanka eVisa?
For you to successfully apply for your Sri Lanka ETA, you need to have some items first. These items are not difficult, so you probably already have some of them at home:
A passport that doesn't expire once you arrive in Sri Lanka.
A photocopy of the passport.
An email to be able to receive your ETA safely.
A payment method to buy the ETA, which can be Paypal or your debit or credit card.
That would be it, but remember that if you apply with a page other than iVisa.com, you may need other things.
There is more information about the Sri Lanka visa for Indian citizens here.
How much time do I need to apply for the Sri Lanka eVisa?
Our online form is very simple so you'll surely finish it in a few minutes. It mostly takes about 15 to 20 minutes.
What is the price of the Sri Lanka eVisa?
The price of this document will depend on the type of ETA and also on the processing time. Most of the time what you need is the tourism ETA, so we leave you the prices for this option according to the processing time:
Standard Option: It's the cheapest, it costs only

USD $67.99

and offers you your document in

5 days

.
Rush Option: This time you wait a little less, just

3 days

, and pay

USD $117.99

.
Super Rush Option: This option is much faster than the previous one because it makes you wait for

24 hours

, but for this, you must pay

USD $149.99

.
Remember that these prices change with other types of ETA, and you can check it here.
For more information on the Sri Lanka visa for Indian citizens, click here.
How is the application process at iVisa.com?
The procedure that we have available on our web portal doesn't require much skill. You'll probably complete it in a few minutes since you don't need to be a computer expert to do it.
This process has three steps to complete, and they are as follows:
First, you have to complete the form with your basic data, and then choose your favorite processing time.
Then, you have to review your information to avoid errors and thus pay for the service.
The last thing is to simply add any documents you need so that you can finish the process without problems.
You do not have to go to the embassy or do anything else once you finish this process. Remember that if you have questions, you can contact us at any time.
Can I apply for my children?
It's possible to apply for children and in fact, it's recommended because they also need their Sri Lanka ETA. Just keep in mind that for this you'll have to get their information or simply add them while you apply by clicking on the 'add new applicant' button.
For more help on this topic, you can contact us.
How safe is iVisa.com's online service?
Quite safe because we have an automated system that guarantees maximum protection of your data, preventing it from leaking. Our work team also protects all your information and processes your Sri Lanka ETA in the best way possible.
Where do I find more information about the Sri Lanka visa for Indian citizens?
If you still have questions about the Sri Lanka visa for Indian citizens, then click on this link. Don't forget to reach out to our customer center if you have doubts about the application process.
As for the rest, if you feel ready, then apply for your Sri Lanka ETA today and prepare your luggage peacefully!