Due to its proximity, it is really common to see nationals of New Zealand travel or even reside in Australia. Usually, they decide to live in Australia to continue with their studies, to develop professionally, or because they just want to settle down there. Nonetheless, due to the limited entry caused by the COVID-19, New Zealanders who often transit through Australian territory has not been able to return to this country.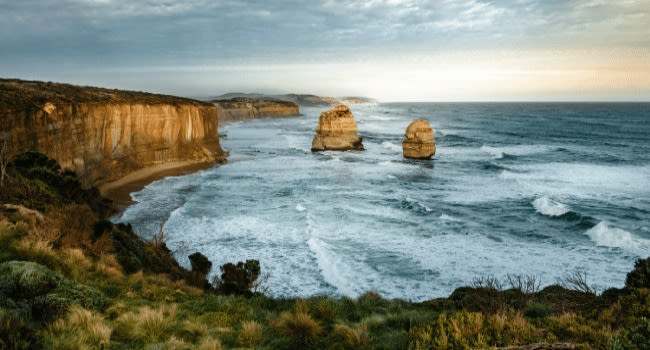 As a measure to help them to travel back to Australia safely, the Australian Department of Home Affairs has implemented the COVID-19 Travel Request Form, a document that will allow New Zealanders who have a strong or compelling reason or those who are also Australian residents to enter Australia. Luckily, here at iVisa.com we have thought in making this process easier for our customers, for that reason, we would like to inform you can learn more about this document here.
Frequently Asked Questions (FAQs)
What is the Australia COVID-19 Travel Request Form?
The COVID-19 Travel Request Form is a special document designed by The Commissioner of the Australian Border Force (ABF) that authorizes the entry of foreign travelers who have been affected by the current travel restrictions due to COVID-19.
Do I need a COVID vaccine or vaccination certificate to enter Australia?
Yes, Australia has been taking steps to restore travel within its borders. In order to enter Australia, you'll need to display your COVID vaccine passport or vaccination certificate.
Accepted vaccines are Pfizer, AstraZeneca, Moderna, Sinovac, Sinopharm, Bharat Biotech or Johnson & Johnson. At least 7 days must have passed since you completed your full course of vaccination.
Do I need a negative COVID-19 test result to enter Australia?
COVID-19 test prior to arrival: pre-departure tests are no longer required. However, travelers must still be fully vaccinated.
COVID test exemptions: Children aged 4 years and younger.
Do I have to quarantine on arrival to Australia?
Quarantine requirements: Differ by state.
Quarantine exemptions: Travelers arriving from New Zealand. There are no quarantine requirements in NSW, Victoria and the ACT.
How long can I stay in Australia with this Travel Request Form?
The Travel Request Form only grants the visitor the access to enter Australia. Your stay will depend on the validity of your Visa. For those foreigners who are also Australian residents, they can stay in the country for as long as they want.
What documents do I need to apply for this Australia COVID-19 Travel Request Form?
We will need the documents listed below in order to proceed with your application:
A current valid passport, with at least 6-month validity

Supporting document of the compelling reason

A credit/debit card or a PayPal account
How long do you take to process this document and how much you charge for it?
Both depend on the processing speed you choose while submitting your application. Check these bullet points for further details:
Standard Processing: On this level, we will process your Travel Request Form in 4 Business Days. This is also our cheapest option since you will only pay USD 15.00.

Rush Processing: This speed is faster than the previous one since it only takes 3 Business Days. Also, the cost here is USD 25.00.

Super Rush Processing: Our fastest option. Here we will have your Travel Request Form ready in just 2 Business Days. Our fee in this level is USD 40.00 but we assure you will be glad with this service.
How much does it take to fill in all the application form?
It will only take you less than 10 minutes! The form contains basic questions that you can fill in quickly. Just click here to start.
What are the steps I need to follow to complete my application successfully?
We are glad you ask! To begin with, click here to go to the application form and then follow these simple steps:
Complete the form with your information and select the processing speed of your choice.
Review all your personal data has been filled in correctly and make the payment.
Finally, upload all the documents that support your application for the Travel Request Form.
What is the next step after submitting my application to you?
After you submit your application, we will take care of processing it through the Australian government's website. We'll also keep you informed from the beginning to the end by email.
Can I use my Travel Request Form more than once?
This document only allows you a Single Entry to Australia and it expires in 30 days after arrival.
What can I do if I need to travel to Australia with my children?
Every traveler must hold their own Travel Request Form and provide the supporting documents for their application separately.
My relatives want to travel with me, how can they apply?
Well, you can submit multiple applications in one same order, just click on add new applicants in your application form. In case you are only helping them to apply, please fill in their information by clicking here. We strongly advise you to make sure they have the supporting documents for their compelling reason prepared.
How can I track my application's status or check if it has been approved?
Rest assured since we will let you know by e-mail once we have the approval. Furthermore, you can track your order by logging in into your iVisa.com account. Lastly, you are free to contact us during the whole process through our chat if you want to know your application's status.
I have made a mistake while filling in my application, will you be able to fix it?
If that happens, please contact us through our live chat to assist you immediately.
Is iVisa.com a safe option to process my Australia COVID-19 Travel Request Form?
We sure are! Back since our foundation in 2012, we have processed multiple travel documents for customers of different nationalities. Furthermore, we have developed easy-to-fill forms that assure your application is submitted exactly as per the government's regulations state in order to increase the approval rate. We invite you to check our customer's reviews as well for further assurance.
Where can I ask for further information about this document?
If you have further queries, you can chat with our agents online and they will provide you the assistance you need. We have an e-mail address as well where you can send us your questions: [email protected].