Disclaimer: Since July 6, the Australia Health Declaration is no longer needed.
Many countries have access to coronavirus vaccines, which is why millions of vaccines have been purchased and administered to this day. This gives us hope that in time the world's population could become COVID-19 immune.
Thanks to these vaccines, some aspects of life will return to normal, including travel. However, to ensure control related to this matter, many countries like Australia are working hard to develop a "vaccine passport" or "e-Vaccination certification".
The Vaccination Passport Australia won't be as complicated to get as you think. All the processes will be completely online, and it won't require much of your time. To help you understand better, we created this article with the key factors to consider before obtaining it. At iVisa.com, we're ready to help you get your Vaccination Passport Australia very soon.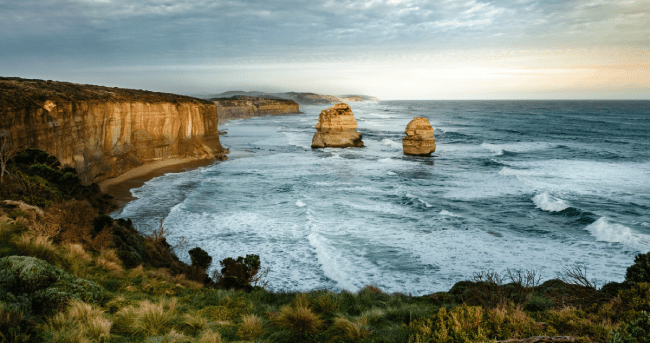 Frequently Asked Questions
What is the vaccination certificate and what other required documents do I need to travel to Australia?
A vaccination certificate is proof that you've been protected against certain infections, including coronavirus in this case. This certificate can be digital (phone app, QR code, etc.) or physical (small paper card, printed letter, etc.). You can carry it with you and show it if needed. For example, you could need it before boarding an airplane.
Do I need a negative COVID-19 test result to enter Australia?
Currently, there are no requirements for COVID test in Australia.
Do I need a COVID vaccine or vaccination certificate to enter Australia?
COVID vaccination passports or certificates are no longer mandatory to enter Australia.
Since information may change quickly, we advise you to follow up on the latest Australia travel updates and/or contact your local embassy.
Do I have to quarantine on arrival to Australia?
Quarantine requirements: There are no quarantine requirements in Australia.
It's not necessary for incoming travelers to carry health insurance but it is recommended.
How much does this document cost and when can I get it?
While we update all the prices related to the Vaccination Passport Australia, please consider the following processing speeds for the Health Declaration. This could be useful for you to obtain the Vaccination Passport Australia as both documents are similar. These are our options:
Standard Processing:

24 hours

-

USD $34.99

.
Rush Processing:

8 hours

-

USD $61.99

.
Super Rush Processing:

4 hours

-

USD $99.99

.
Is iVisa.com safe?
Yes, iVisa.com guarantees the safety of all your private details, meaning that we won't put anything you enter on our online platform in danger. Plus, if you need help while completing the process, you can always talk to our customer service team.
Where can I find more information?
If you still have doubts about the vaccine passport, we invite you to check this FAQ page. On that page, you'll find the most important details to travel to Australia while the coronavirus is still present. If you prefer personal help, you can always contact us.
iVisa.com Recommends
Traveling to Australia means enjoying pristine waters, surfing, a warm climate, and incredible wildlife. This country is home to colorful cities like Sydney, and vast landscapes like Uluru.
In Australia, you can find the Great Barrier Reef, one of the most popular marine reserves in the world. This reef is easy to spot as it is very near Queensland, and it is an important part of the Coral Sea. It has over 2,9000 reefs that can extend up to 2,300 kilometers. Due to its massive extension, this reef is visible from outer space. It is a must if you want to learn more about Australian marine life.
If you prefer something more city-like, then you must explore Sydney, the most popular city in the country. Sydney is home to the Opera House, a massive building with unique architecture that will surely fascinate you. Plus, Sydney is also home to Sydney Harbor Bridge, which connects the financial center of the city with the north coast.
These are just some of the things you can do in Australia. We invite you to get your Health Declaration and your vaccination passport with us so that you can easily enjoy that nation.