You must start your European trip with Hungary. One of the most beautiful countries on the European continent. Visit the Royal Palace in Hungary and indulge in the luxury rooms that depict neo-baroque architecture.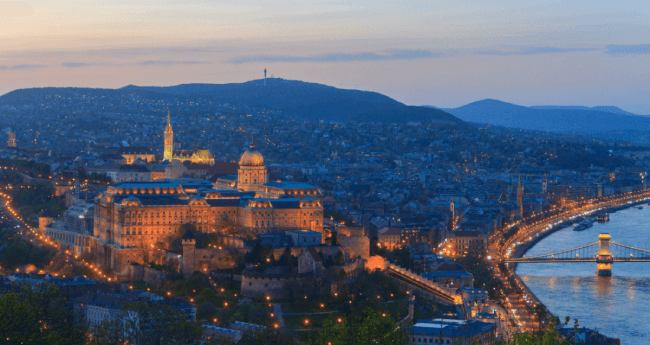 International travelers who decide to visit Hungary must know about the Schengen Visa. Hungary is part of the European Union and the Schengen agreement, which means all visitors must have a Schengen Visa to enter the country. iVisa.com can take away the burden of the Schengen Visa with simple procedures. iVisa.com has the perfect alternatives for processing your Hungary Schengen Visa.
Enjoy our simple, fast, and trustable services. Don't waste any more time and travel today with iVisa.com!
Frequently Asked Questions
Who needs a Schengen Visa?
Any nationality that is not part of the Schengen zone or doesn't have a free-travel agreement with the Schengen area must have a Schengen Visa. If you want to confirm whether you need a Schengen Visa or another travel document, then head to the Visa Checker. We can tell you all the documentation required and how plenty of information about Hungary Schengen Visa processing times.
The Schengen Visa continues to be a paper visa, but the application is 100% online. Therefore, iVisa.com can help you! After processing this first part, you will have to arrange an appointment at the embassy and show further documentation.
It's the right time to travel to Hungary! Start the Schengen Visa application!
What are the requirements?
The most significant requirement is the electronic form every applicant must fulfill. Travelers must answer questions related to name, education, country of birth, length of stay in Hungary, among other details. Also, they must provide 2 photos. Check photo requirements for your Schengen visa here.
Make sure you have the following:
A passport that must be valid for at least three months after you left the Schengen zone.
A valid email address, so iVisa.com can communicate with you.
Payment methods, iVisa.com gives you the alternative to pay with a credit/debit card or a Paypal account.
Apart from these requirements, the European immigration authorities request copies of your previous passports, a return ticket, travel insurance with €30,000 coverage for Hungary and the Schengen zone, accommodation reservation, and bank statements. Remember that you will attend an interview at the embassy, and you will need to show all this paperwork.
iVisa.com will help you with the first stages of the online process! Get your Schengen Visa now!
What are the processing times and fees?
iVisa.com can support you with the online application and you can choose how quickly you want it:
Standard option when you are willing to wait a reasonable time for your Schengen Visa.
Rush option, if you need your travel document sooner, then pay a higher fee.
Super Rush option, the fastest alternative to begin the Schengen visa process.
Don't forget this is the first stage of getting a Schengen Visa. After you go through the interview at the embassy and your application is accepted, you will have to wait around 15 days to receive a final answer. The Hungary Schengen Visa processing time could extend up to 60 days if the Hungarian embassy finds it necessary.
What is the Schengen visa process?
The Schengen Visa first steps are simple:
Complete the electronic form with truthful information and choose a processing time according to your needs.
Check your details and correct any mistakes. Decide how you will pay, whether with a credit/debit card or a Paypal account, and choose your Hungary Schengen Visa processing time.
Attach any supporting documents required.
As mentioned, the process starts with the online application and continues with an interview at the Hungarian embassy. We recommend starting the application as soon as possible because the Hungary Schengen Visa processing time could extend for several days or even weeks.
Can I trust iVisa.com?
Of course! iVisa.com has been working with visas for years, which has given us the right expertise to work on your Schengen Visa. Read the comments from our previous customers here and confirm we are your best option to start the Schengen Visa process. Find out everything you need to know and more about the Hungary Schengen Visa processing time.
Where can I find more details?
Go straight to the application page, where we have detailed further information about all the steps to get the Schengen Visa.
In case you have specific questions, contact our customer service agents who are available 24/7 for any doubts you have.
Dreaming about Hungary is possible with iVisa.com. We make it easy for you!