Rome. Just hearing the name, some of the most famous landmarks that anybody can visit spring to mind - like the Sistine Chapel, the Colosseum, and the Vatican. The history and legacy of the country date back thousands of years, making these cities and Italy in general one of the oldest inhabited places in Europe.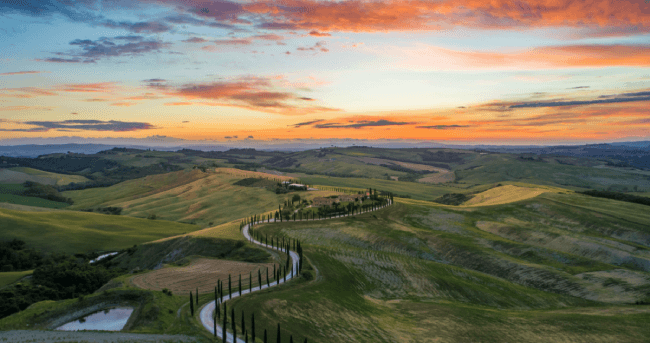 Indian citizens who decide to visit Italy must have a Schengen Visa. iVisa.com offers a smooth, simple, quick, and reliable service for your Schengen Visa.
All set to enjoy a journey of a lifetime? Then keep reading about the Italy (Schengen) Visa and all of its related details.
Frequently Asked Questions
WHAT IS A SCHENGEN VISA?
To enter the Schengen Zone, the travel document necessary for Indian citizens is the Schengen Visa. At present times, the Schengen Zone comprises 26 countries in Europe. Any traveler with a Schengen Visa can accordingly visit all of these nations. Italy is one of these countries, an Indian traveler will need a Schengen Visa to enter Italy.
Not all nationalities need an Italy (Schengen) Visa for its citizens. If you want to be sure whether you need one, then you can try the Visa Checker Tool.
I'M A CITIZEN OF INDIA. DO I NEED A SCHENGEN VISA?
Yes! Citizens of India need to apply for a Schengen Visa if they want to travel and explore Italy. India is not a country that has a free-travel agreement with the Schengen zone. For this reason, citizens of India need a Schengen Visa to enter this section of the European continent.
Although the Schengen Visa still continues to remain a paper document, but you can begin the process with iVisa.com as the first steps depend on an electronic form. You can count on iVisa.com for your Italy (Schengen) Visa for Citizens of India.
HOW LONG CAN I STAY IN ITALY WITH THIS VISA?
You can stay for a maximum of 90 days within a 6-month period in this country with an Italy (Schengen) Visa for Citizens of India.
Get set to fly off to Italy. Click here to apply for an Italian Schengen Visa today!
WHAT ALL INFORMATION ARE REQUIRED?
Budding travelers willing to visit Italy must provide personal information to complete the process of online application. At this point, you should know about your plans in Italy like travel dates and the reason for your visit. The application has a requirement of 2 photos that should show your face with a light background.
Travelers must have the following:
A passport with a validity of 3 months after you're due to leave the Schengen zone.
A valid email address to keep in communication with iVisa.com.
Payment methods, iVisa.com has a minimum fee for the professional service. Pay it with a credit/debit card or a Paypal account.
The second part of the Schengen Visa process will demand an interview at the Italian embassy. Keep these requirements for that stage:
Copies of your passports and previous visas.
Medical insurance covering your stay in Italy for up to 30,000 euros.
Flight tickets and hotel bookings.
If you are married, then proof of civil status
Bank statements or other financial proof to show the funds for your trip.
Do you have any questions? Contact our support agents for further advice about the Italy (Schengen) Visa for Citizens of India.
WHAT ARE THE PROCESSING TIMES?
Standard processing service when you are flexible with your waiting period.
Rush processing service, if you are traveling sooner, then get the electronic form faster.
Super Rush processing service, no time to waste! The quickest option when you are in a hurry.
The processing time after the interview at the Italy consulate will take around 15 days. However, according to immigration dispositions, the time could extend up to 60 days.
Don't risk your Italy (Schengen) Visa for Citizens of India when iVisa.com can help you with most of the process. Start your application now!
WHAT IS THE PROCESS?
Citizens of India must start with these steps:
Fill out the electronic application with truthful details and select a processing time (Standard, Rush, or Super Rush).
Check your information and correct any mistakes. Pay with a credit/debit card or a Paypal account.
Attach any documents required.
Remember that this is only the first part. Collect all the necessary paperwork and prepare for your interview at the Italy embassy. We will give you full guidance to have your Italy (Schengen) Visa for Citizens of India!
CAN I TRUST IVISA.COM WITH MY ORDER?
For sure! iVisa.com has top-notch systems and an incredible group of experts working on your travel requirements. We have specialized in the visa process, so be confident your Italy (Schengen) Visa for Citizens of India process is safe with us.
Check the comments section and find out what our previous customers have to say about iVisa.com.
WHO SHOULD I CONTACT IF I HAVE SOME DOUBTS?
Don't hesitate to reach out to our customer service agents who are available 24/7. We can't wait for you to travel to Italy and enjoy Europe. We have all the answers so you can focus on your trip!
If you are ready, then head to the application page for the Italy (Schengen) Visa for Citizens of India!