As a Swedish citizen, you do not need to apply for a consular visa whenever you want to travel to Mexico for tourism purposes. You are visa-exempt. On the other hand, you need to purchase a Mexico tourist card, also named Forma Migratoria Multiple. You can fill in an application on the plane on your way to Mexico, or you can get the card on arrival. However, with iVisa, you can get it online before departure in 30 minutes.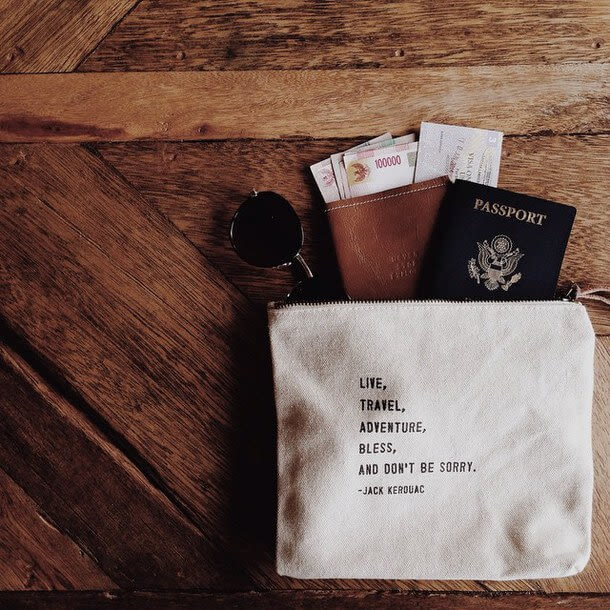 Frequently Asked Questions (FAQs)
I am from Sweden, is it compulsory that I get a visa to travel to Mexico?
Yes, all travelers from Sweden need to have a Tourist Card. Read the documents that you will need in this link.
If the price of a visa is zero, why do I have to pay for it?
As you can imagine, we want to make things easier for you. For that reason, if you apply with us, you will avoid long queues at the airport that can make you waste a lot of time. As a result, you will pay a small fee for our services.
What is a Mexico Tourist Card?
A Mexico Tourist Card or Forma Migratoria Múltiple is an official document that allows you to travel to Mexico only for tourism reasons.
How long does the Mexico Tourist Card last?
This type of electronic visa has a validation for 180 days after arrival, also it provides a Single Entry for 180 days in Total.
May I Know the requirements to apply?
Fortunately, the online process of obtaining a Mexico tourist card is not very demanding. You will need just a few things, and you should not struggle to acquire them. Here is what you must have at your disposal:
Valid passport – you cannot get a Tourist Card unless you hold a passport. Plus, the visa policy of Mexico requires that the passport should be valid for at least another 6 months from your date of arrival in Mexico.

Flight ticket – remember that this requirement applies only to tourists who decide to travel by air. The flight number is what matters. People who travel by car do not need a substitute document.

E-mail address – as you can imagine, when you apply online for your tourist card, the document arrives via e-mail in PDF format. You must remember to print it out before departure. We recommend more than one physical copy.

Means of payment – when you apply online, the payment must be made online too. As to that, iVisa is pretty flexible. You can pay using a credit or a debit card, but PayPal accounts are also acceptable.
What are the processing times and prices?
When it comes to processing time and the prices, you are given the following options:
Standard processing – this is the most commonly preferred option because it is the cheapest. It will be ready in 24 hours, and you are charged only USD $38.99 in total.

Rush processing – if you wish for faster processing, you can select this one. It takes 4 hours for your Mexico tourist card to arrive, and the total fee is USD $68.99.

Super Rush processing – this time, your application is processed within just 30 minutes, but the fee gets a bit higher. You will be charged USD $108.99 in total.
Start your new request here.
How long do I need to request a FMM?
To complete your form, you will need 10 minutes. Then, we handle the rest.
How can I make my application for a Mexico Tourist Card?
The formulary is based on 3 simple parts:
During the first one, you must provide your personal information. It is also the moment when you must disclose your mode of transportation to Mexico and choose a processing timeframe. Both factors determine the fee of your Mexico tourist card.

The second step wants you to handle the payment and revise the contents of your form.

The third gives you instructions on how to upload a few supporting documents.
Click here to start. After you are done, you submit your form and wait for your Card to arrive. If you have any questions, consult our team support.
If I plan to travel with my children do I must apply for a Tourist Card?
Sure. All visitors who intend to enter Mexico need to acquire a visa, including kids.
Do I need a Tourist Card if I am in transit through Mexico?
No, you don't. But, If you plan to leave the airport while in Mexico, you will need a Tourist Card.
What should I do if I make a mistake in my online form?
If that happens, communicate with our super agents as soon as you can. Keep in mind that if we already submitted your request, we cannot change anything and you will have to reapply; however, you won't pay extra money for the service fee.
Is it safe to get my Tourist Card with iVisa?
We know that it is difficult for you to trust us at the beginning. But, let me tell you that we provide one of the best security services to avoid any inconvenience. Additionally, we offer you the absolute confidentiality of your private data. If you are still not convinced, we invite you to read all the comments from our clients on this website.
Where may I acquire more details?
If you want to contact any of our super operators in order that they can help you to resolve your doubts, you can enter here. Moreover, if you want to read additional information, just visit this page.