Panama is located in Central and South America and is a beautiful country that is located by two oceans. It is the lighthouse in the midst of waters and never fails to appeal to people. But when the world was taken on by a storm, several countries shut down the borders and forbade entry to tourists, Panama did the same.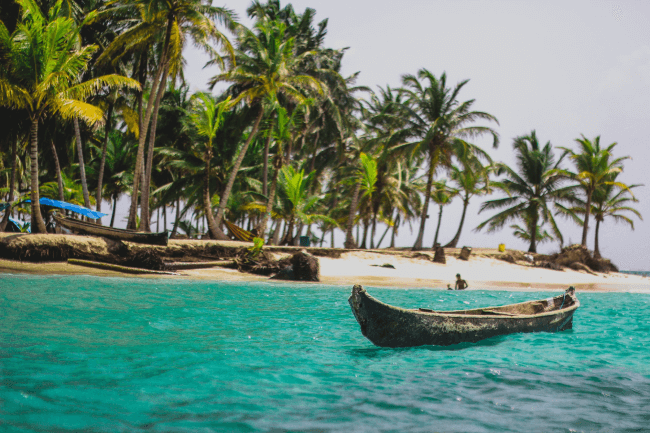 To safeguard its citizens from the attacks of the virus, the country implemented a few rules and regulations so that everything could run smoothly. These rules will ensure that those entering the country and those in the country are in good health. If you are to visit Panama, you will require the Panama Affidavit Form.
Here lies the role of iVisa.com which lists the rules that must be abided by and chief among them is the Panama Covid Test on Arrival. iVisa.com has made this process a more user-friendly one and gives us all the essential details, making our work extremely easy.
You can now apply for your Panama Affidavit Form today by visiting iVisa.com.
We have mentioned below a list of Frequently Asked Questions that you might have about this process. To find out more details, you can visit iVisa.com.
Frequently Asked Questions
We have put together a set of Frequently Asked Questions that will help you when you are going through the process of filling up the Panama Affidavit Form. Abiding by the Panama Covid Test on Arrival, you can easily apply for your affidavit form.
What is the Panama Affidavit Form?
The Panama Affidavit Form is digital travel documentation that is required if you want to enter the country. This document states that you will abide by all the conditions laid out by Panama regarding the Panama Covid Test on Arrival.
What are the Panama Covid Restrictions that one must abide by?
The rules that everyone must abide by in regards to are:
The Ministry of Health of Panama have laid out certain sanitation measures that are important and have to be followed.
You must provide the details of the place where you will be residing during your stay in Panama.
It is absolutely necessary for you to confirm that you have not been exposed to the Covid-19 virus in the last 14 days and that you are completely healthy.
You will have to take a Panama Covid Test on Arrival to confirm you're negative as well.
When should the Panama affidavit form be filled?
You can visit iVisa.com and find out more about the Panama Affidavit Form. This form has to be filled 4 days in advance of your check-in date.
What is the essential documentation required for this form?
You will have to provide some general information while you are filling the form for Panama at iVisa.com.
The following documents listed below will be needed while filling the form:
Passport: Your passport will be required and the passport should be valid for at least three months past your trip's stay
Email Address: Your email is important as well as we will be communicating with you and providing your documents to you through your email.
Credit card/Debit card/ PayPal: You can use either of these three payment methods to make the payment for the affidavit form.
Do I need a COVID vaccine or vaccination certificate to enter Panama?
No, you don't. As of today, COVID vaccination passports or certificates are not mandatory to enter Panama. If you are a Covid vaccine certificate holder, you won't need to present a negative PCR test result nor to follow a quarantine.
Travelers will be considered fully vaccinated 2 weeks after receiving 3 doses of an authorised vaccine, or 2 doses of the Johnson & Johnson Janssen vaccine.
Since information may change quickly, we advise you to follow up on the latest Panaman travel updates and/or contact your local embassy.
Do I need to take a COVID-19 test before traveling to Panama?
COVID test prior to travel: PCR or antigen within 72 hours for unvaccinated travelers

COVID test exemptions: Travelers with proof of full vaccination (digital or hard copy) and children under 17 accompanied by a fully vaccinated adult.
Do I have to stay in quarantine when I get to Panama?
Quarantine requirements: There are no quarantine requirements.
What is the processing time and price?
If you wish to enter Panama, you will need a Panama Affidavit Form and you will also have to abide by the Panama Covid Test on Arrival.
iVisa.com has 3 options for those who want to apply for the form.
The options are as follows:
Standard Processing (

USD 20.00

): with the standard processing option your documents will reach you right in time (

24 hours

) for your trip.
Rush Processing (

USD 35.00

): This is the most ideal option where with a few extra bucks your documents will be delivered to you before the standard time (

8 hours

).
Super Rush Processing (

USD 60.00

): You can avail of this option if you require your affidavit form at the earliest (

4 hours

).
Visit iVisa.com today and apply for your Panama Affidavit Form.
What is the application process for the Panama affidavit?
It will hardly take much time to apply for your affidavit form. It is an easy process and you can visit iVisa.com and do so very easily.
Application Form: Visit iVisa.com and fill in the form.
Payment: Make the payment with a credit/debit card or PayPal.
Documents: Scan all documents, upload them, and submit your form.
You can Click here and apply for your document right away. For any more queries or in case of any technical issues, you can contact our customer service.
How safe is iVisa.com?
iVisa.com is wholly safe and protected. The privacy of our clients is our top priority and that is why all the information is kept secured.
You can trust that your details are safe with us. You can read more from our clients on iVisa.com.
I still have questions, what do I do?
If you want to know more and need certain doubts to be cleared, then you can contact our customer support who are available 24/7 for you. You can click here to know more about the Panama Covid Test on Arrival.
We hope you have a safe and pleasant trip. Thank you for trusting iVisa.com. You can visit our website to know more.