If you're looking forward to visiting Panama during the ongoing wave of the pandemic, there are some things you need to know about the whole application process and the various documents that are required. To get a fuller knowledge about this you can take the assistance of iVisa.com. However, one of the important documents that you will need at this point is the Panama Vaccination Passport. Along with this, you will also require a Lebanon visa and a few other essential documents. To get hold of this document as well as other documents, you can visit iVisa.com.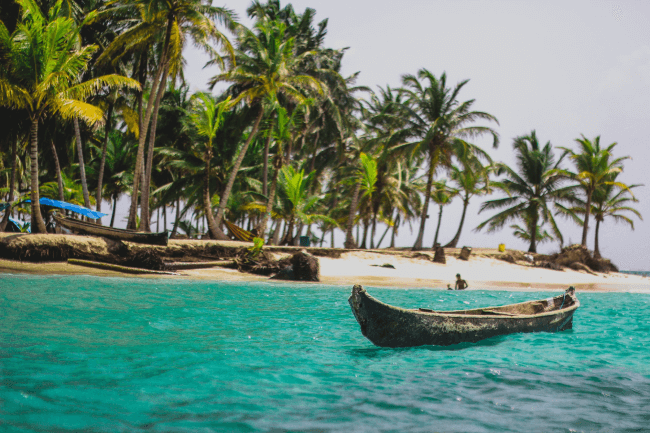 Frequently Asked Questions
This section offers a deeper understanding of the whole procedure and also answers some of the frequently asked questions. You can easily clear the doubts that you might have on your mind. To find out more information you can visit iVisa.com.
What is the Panama Vaccination Passport?
The Panama Vaccination Passport is a document that was designed by the government to act as a health declaration during this pandemic. To apply for your Panama Vaccination Passport, click here.
Do I need a COVID vaccine or vaccination certificate to enter Panama?
No, you don't. As of today, COVID vaccination passports or certificates are not mandatory to enter Panama. If you are a Covid vaccine certificate holder, you won't need to present a negative PCR test result nor to follow a quarantine.
Travelers will be considered fully vaccinated 2 weeks after receiving 3 doses of an authorised vaccine, or 2 doses of the Johnson & Johnson Janssen vaccine.
Since information may change quickly, we advise you to follow up on the latest Panaman travel updates and/or contact your local embassy.
What is the application process?
The application process to obtain your Panama Vaccination Passport via iVisa.com is simple, all you need to do is follow the below-mentioned steps:
The first step includes filling out the application form by visiting iVisa.com.
You can then choose a processing time and price that suits you the most.
Scan the necessary documents and submit your form.
Make the payment for your documents via credit card, or debit card.
Do I need to take a COVID-19 test before traveling to Panama?
All non-vaccinated travelers must present a negative COVID-19 PCR or antigen test result taken less than 72 hours before travel, upon entry into the country.
Travelers with full proof of vaccination, completed at least two weeks prior to travel, and children under 5 years of age accompanied by a fully vaccinated adult will not be required to present any negative COVID-19 test.
Do I have to stay in quarantine when I get to Panama?
Quarantine requirements: There are no quarantine requirements.
What other essential documents are required?
One of the foremost required documents is a passport, which must be valid for a minimum period of at least six months. Another is an email address through which communication is possible and the important documents can be saved. Apart from these, there are a few other documents as well, the whole list of which is available and can be found on the official website of iVisa.com.
What is the processing time and price?
iVisa.com lists three options that people applying for their Panama Vaccination Passport can choose from. The options are as follows:
Standard Processing (

USD 35.49

-

24 hours

) is an option that is cost-effective and will provide you your documents on time for your trip.
Rush Processing (

USD 67.99

-

8 hours

) offers to deliver your documents faster than the standard process for a bit more money.
Super Rush Processing (

USD 94.99

-

4 hours

) is more expensive than the other two but will get you your document in the least amount of time.
Get your Panama Vaccination Passport today!
Is iVisa.com safe to get our documents from?
iVisa.com is safe and trustworthy so you need not worry about the safety of your documents. Your documents are in our best care. If you still have queries regarding this, you can look up our client reviews on our website.
I still have questions, what do I do?
To address any further queries that you may have, you can contact our customer support who are available around the clock and will be at your service. You can also visit iVisa.com to find out more about this.
iVisa.com Recommends
The beauty of Panama never fails to surprise you and leave you awestruck. The tropical country of Panama gives you access to both the beautiful Caribbean and the Pacific. The capital city is called Panama City which shelters at least 4 million people which is almost half of the country's population. It was occupied by indigenous tribes before it was colonized by Spanish conquerors. Panama is well-known for its aesthetic natural beauty with lovely scenic views. It also can proudly boast of a diverse range of flora and faunas. The food, culture, and vibrant, feet-tapping music are amazing. The country can easily make people feel at home which is why everyone loves the country. El Valle de Anton is a small Panamanian village that is located in Cocle Province. It is extremely picturesque and is surrounded by an ancient volcanic caldera. It is amazing to hike and cycle around.
The Pearl Islands are another beloved and popular place to visit here. People who love hiking must visit the Volcan Baru which is the highest peak in Panama and offers a panoramic view. Another place you cannot miss is the Volcan del Toro. We wish you an enjoyable trip here!