Portugal, being one of the oldest countries in Europe, is equipped with gorgeous architectural features as well. From food to football, it has raised the bar in almost every field. Beautiful furniture and showpieces made from cork are largely made in this country as the world's largest oak trees are found here. With beautiful landscapes to delectable recipes, Portugal is a treat for visitors and tourists. If you are a citizen of Pakistan and are planning a visit to this beautiful country of Portugal and are ready to apply for your visas sitting at home, then apply for a Portugal (Schengen) Visa for Citizens of Pakistan.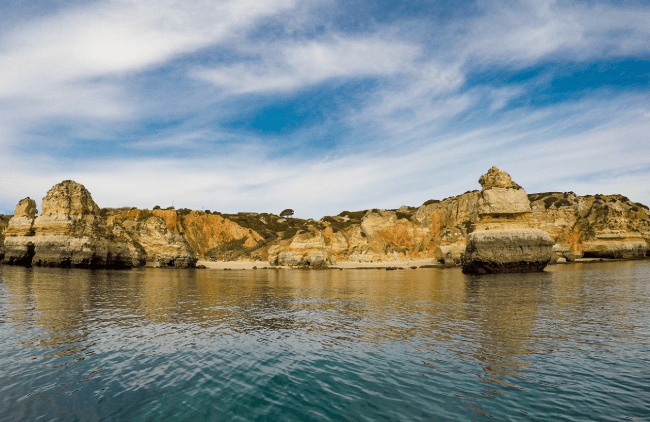 This will not only make your task of applying for visas easy but will also provide you with the ease of selecting your plan and planning your trip along with your family. With [iVisa.com], the visa application has become very easy for people who want to make the most out of their vacations. To know more about the process of applying for a visa, you can find out how the visa application is an easy job when it's done by iVisa.com.
Frequently Asked Questions
What's needed at the time of visa application?
If you are a citizen of Pakistan and want to apply for Portugal (Schengen) Visa for Citizens of Pakistan then you need a few mandatory documents and must follow the process mentioned below.
Firstly, there is a visa application form that is to be filled by everyone who will be travelling with you correctly.
A passport that is valid for the next 3 months and has two extra pages is also needed.
A passport size photograph that is not older than 6 months is required.
Next, the details of the payment method are required. Anything such as Credit or debit card or a valid PayPal Wallet is required.
A bank statement is needed as well.
Valid travel insurance is needed as well to complete all the formalities.
What is the amount to be paid for the visa processing and how much time does it take?
Anyone applying for Portugal (Schengen) Visa for Citizens of Pakistan can choose among the three given plans for selecting the processing time and visa application amount.
Standard process time: this is the basic plan that has a nominal fee and the visa processing takes a considerable time.
Rush processing time: the fees of this plan are higher than the previous one as the processing time taken is a bit less.
Super Rush processing time: the processing time is faster than Standard and Rush.
How can I know more about this?
Anyone wishing to get more details about the visa application method can do so by checking out our official website iVisa.com or alternatively you can also contact the iVisa.com customer care portal.
Is it safe to apply through iVisa.com?
Yes, it is totally safe to apply for your visa through iVisa.com. You do not need to worry about anything related to security and safety. You can also go through the reviews of our customers who have already accessed our services.
How do I apply for a visa?
To apply for visa through iVisa.com, you need to fill in the visa application form. You can get more information through iVisa.com's customer care portal.
What all payment methods are accepted by iVisa.com?
At iVisa.com, we provide services to overseas customers as well. Hence, we accept both the methods of payment- digital and cash. You can make the payments either through credit or debit card or a valid PayPal Wallet.
What are the types of visas provided?
As we operate online, there are two types of visas provided to our customers. One is the traditional paper visa and the other one is E-visa. For more information, you can contact iVisa.com's customer care portal.